© Getty Images/iStockphoto/AntonioGuillem/iStockphoto
A virus on the smartphone is actually not very common. However, since more and more spam SMS are being sent asking to download specially prepared apps, it can happen that you yourself Malware captures. Basically, the following rule should apply: Apps should only come from secure sources such as the Google Play Store downloaded. Only those who are well versed should have one apk file to install.
But if it is already too late, there are a few steps you can take. Here at a glance, below in detail:
Suspicious app identify, for example with a Virus scanner
The cell phone in the safe mode offset

Suspicious apps via phone settings

Clear
Identify suspicious app
If malware is hiding in an app, it could affect the Computing power of the smartphone. Some fraudsters mine cryptocurrencies in this way. One should be suspicious if suddenly lots of advertising is displayed, man strange notifications receives or the system noticeably slow is. Whether one app is too much Bandwidth can be found in the mobile phone settings. This varies depending on the system, but can usually be found like this:
Either WLAN or over Settings > Network & Internet > Cellular network to open
There can be "WiFi data usage" or. "Data usage by apps"can be accessed
Here it is displayed which app uses how much bandwidth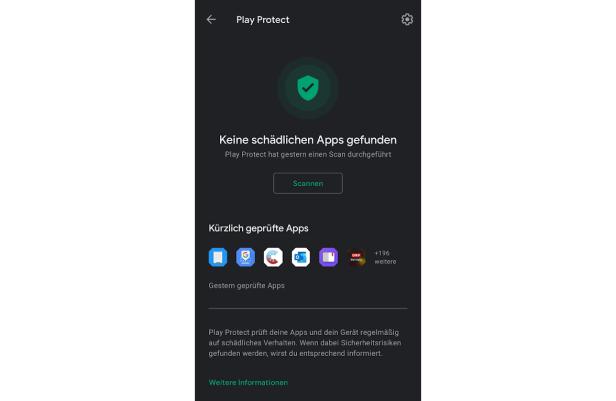 Google also provides its own protection tool with Google Play Protect. It is also advisable to remember which apps have been downloaded from unsafe sources. Google Play Protect but also Antivirus apps of Avira, Kaspersky or Avast make the search easier. They find the unsafe apps and remove them right away. However, you have to give the third-party virus scanners access to the system functions. In addition, not all services are free.
Google Play Protect can be found in the Play Store app> three-line menu at the top right> Play Protect. You can use the gearwheel to set whether Google should automatically check all apps installed on the device on a regular basis. After checking, it will show whether there is any suspicious software on the device.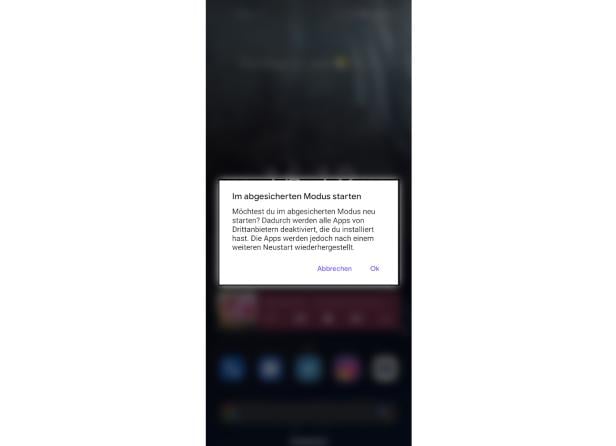 Safe mode
Once you have found the app, you can use it uninstall. To do this, you have to put the device into safe mode first. The smartphone is started in a very reduced form only with the preinstalled apps. This works in a similar way for most Android devices:
Power-Knopf hold down until the Power off menu appears
The button "Turn off"Hold down until the option"Start in safe mode"appears, select it. Depending on the model, it could also"Save mode"or something like that.
The device now restarts
Uninstall apps
If the phone is started in safe mode, you open the Settings> Apps. Here you can now call up the malicious app and click on "Uninstall"type.
Afterwards, however, you should change all passwords that you use on the smartphone. Some apps could access them via incorrect input masks or by reading the clipboard when copying.
Work setting
If you want to be absolutely sure that potentially harmful software has not installed any other programs in the background, you should reset your mobile phone to the factory settings. However, this will delete all data stored on the smartphone. The function can usually be found under Settings > System or. General Administration.