Efootball pes 2021 The game Efootball, or as it is known as PES, is the best football game since its first appearance in 1998 by the Japanese electronic games giant Konami, which released 18 parts of the PES series so far before announcing the change of the name of the game officially in the middle of last year and the game was Initially, it was intended for the PlayStation platform, and the game was developed after that to work on most electronic gaming platforms, then developed it to work on mobile phones with Android and iOS systems. The most important feature of eFootball 2021 and the method of installation for Android phones.
The most important features of Efootball pes 2021
Very high graphics and distinctive graphics with great attention to details such as the shape of the players and clothing.
Improve players' performance and increase the realism of gameplay and movements.
Compete in online matches against random players.
Play against friends online or over the local network.
Several rolling events during varied periods.
Manage the entire team and choose the best possible lineup.
Increase team strength by hiring new players.
Train and develop players to constantly increase their strength.
Support to control players on the field in more than one style.
Requirements to run PES 21 for Android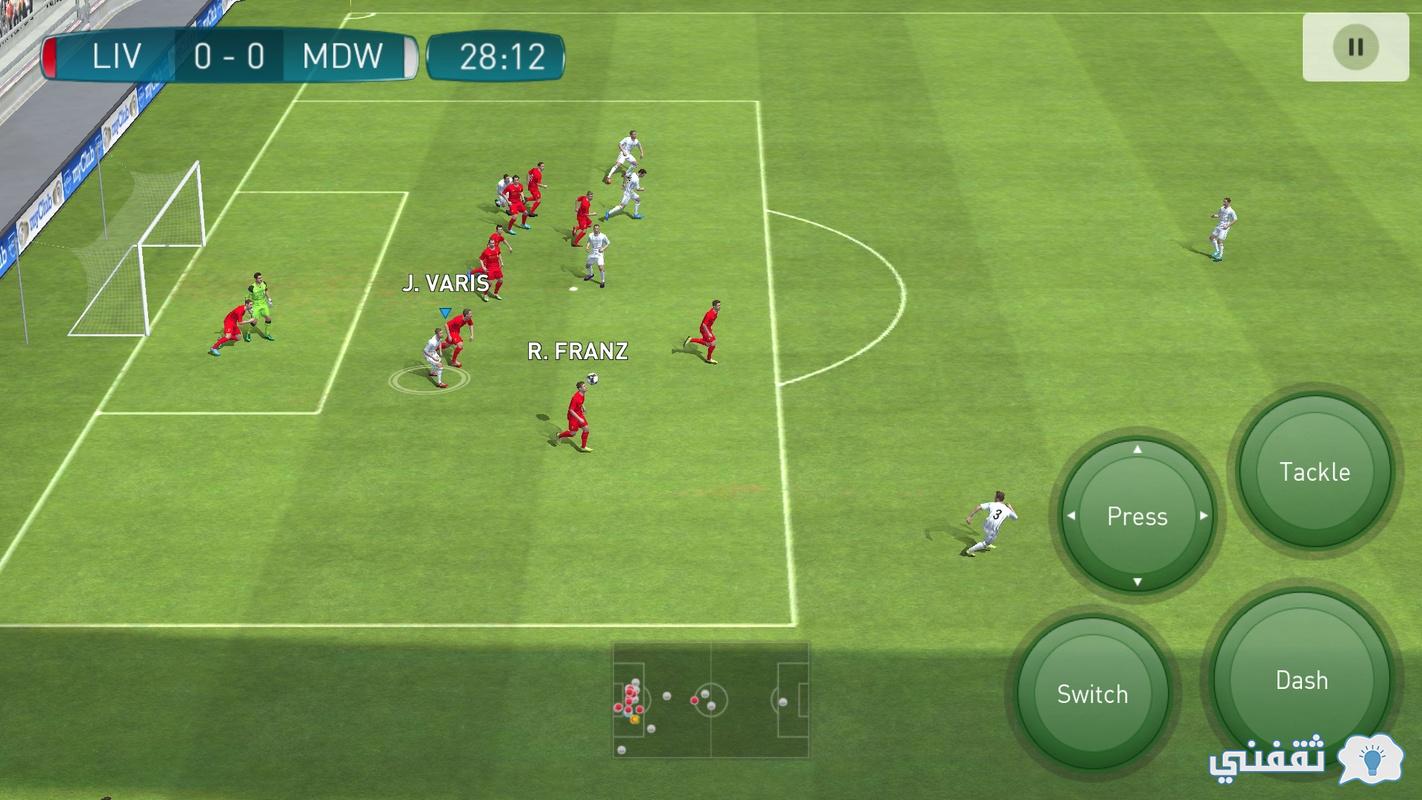 Android version must be higher than 5.1.
A quad core processor is also required.
The random access memory (RAM) is a minimum of 3 GB to ensure that there is no lag while playing.
Storage space greater than 2 GB must be available.
How to download Efootball pes 2021 for Android
At first, connect the atef to the Internet.
Then from your phone you open the Google Play App Store.
After that, click on the search box at the top and type Efootball pes 2021.
The game appears in the first result, we open it and press the install icon.
After installing the game, we open it and enter the required data so that the game is ready now.
Several game modes are available where you can play solo or against a random player via the Internet, play with one of your friends, or enter a tournament and compete for it.
error: It is not allowed to transfer our content for non-reporting