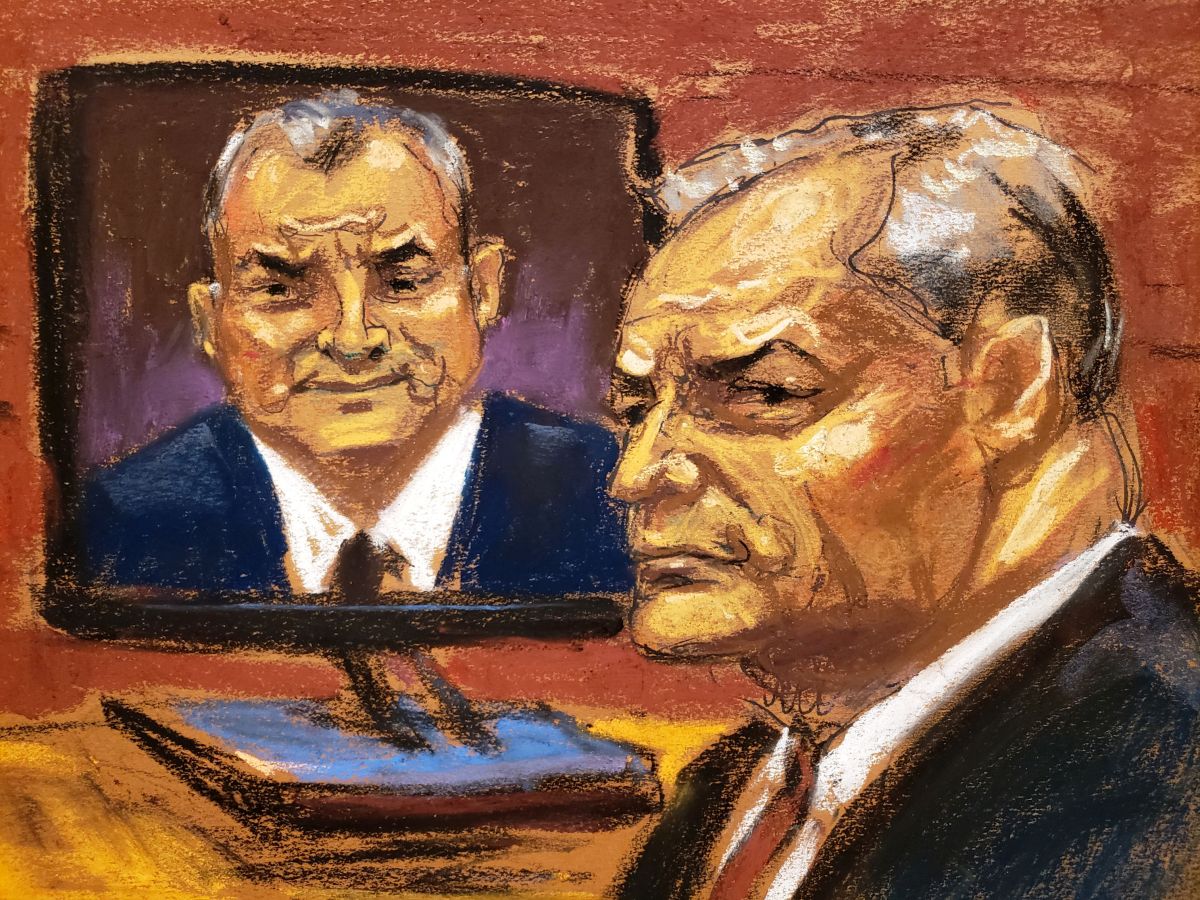 Photo: Jane Rosenberg / EFE
Published Mar 05, 2023, 2:04 am EST
The conviction of a Mexican drug czar was met with much fanfare on both sides of the US-Mexico border. Genaro García Luna, the former security secretary of Mexican President Felipe Calderón, was convicted in a New York court of receiving millions of dollars in bribes from the Sinaloa drug cartel. It was also alleged that Genaro Garcia was instrumental in helping the Sinaloa cartel move over fifty tons of cocaine into the United States.
The amount of money that the drug traffickers delivered to Genaro García Luna, according to some witnesses, destroyed the senses of many people. It has been widely reported that he received more than $200 million from the Sinaloa cartel. A witness said that on two occasions, cartel members delivered $5 million in well-packed briefcases, nothing more than Benjamin Franklin bills. On another occasion, García Luna stopped at a warehouse in Chiapas and collected $14 million in cash.
To add insult to injury, the lawyers defending Genaro García Luna put his wife on the witness stand. He boldly told the court that his family's millions were the product of his family's hard work.
The information revealed in the month-long trial upset and angered many people in Mexico and embarrassed the United States. It is hard to believe that intelligence officials in this country worked with García Luna without realizing that he was helping the Sinaloa cartel.
Many saw this sentence as justice for the people of Mexico. They praised the US justice system in the hope that it would send a strong message to all corrupt Mexican officials.
Reuters reported on Monday, February 27, that the United States has requested the extradition of Ovidio Guzmán, the son of Joaquín "El Chapo" Guzmán, so that he can face criminal charges in a United States court. Two Mexican government sources confirmed the request.
The fact that the United States will bring corrupt Mexican officials or drug cartel leaders to justice is fantastic, but the expectations are pretty low. The United States must do and can do more. For starters, this nation can do a better job of stopping the flow of US weapons going to the drug cartels in Mexico. It is well documented how these weapons have brought so much bloodshed in Mexico. It is estimated that "2.5 million weapons from the United States crossed the southern border in the last ten years."
Genaro García Luna served as security minister during President Calderón's term from 2006 to 2012. His sentence in New York is a flagrant indictment of former President Felipe Calderón's leadership skills. If nothing else, it was a massive display of incompetence.
In 2006, when Felipe Calderón was newly elected as Mexico's president, he was very receptive to Washington's demands. Calderón had barely beaten candidate Manuel López Obrador by almost one percentage point. The President of the United States at the time was President Bush, who seized the opportunity of Calderón's vision to fight cartels and organized crime. This is how the "Mérida Initiative" was structured and implemented. It was a partnership in which the US delivered about $350 to $400 million a year in military aid to Mexico. The evidence for how epically this foreign policy initiative failed is abundant. The number of drug-related deaths rose grotesquely. Almost 10,000 Mexicans were killed in 2009 alone.
After García Luna's conviction was revealed in New York, former President Calderón made no apologies, telling BBC News that he had done more than any president to confront organized crime. "I fought to build a true rule of law, without which there is no freedom, justice or development," he told the news organization.
It is very revealing that not much information emerged at the trial about how US intelligence people worked with García Luna and were unaware of this man's illegal activities. One might have assumed that based on the information that emerged during this trial, Washington would be conducting congressional investigations into what happened during these years of US law enforcement officials working with a corrupt official.
After all, García Luna worked closely with this country's counternarcotics and intelligence agencies. He also met with senior US officials, including then-Secretary of State Hillary Clinton and Attorney General Eric Holder. How could the US agencies not know?
Many, including Mexico's current president, Obrador, are calling for an investigation of all US law enforcement officials who worked closely with García Luna. It is not out of the question that García Luna has corrupted them. The Biden administration has yet to issue a statement on this lawsuit.
It is surreal to think that at one point, Genaro García Luna was the good cop that everyone thought was saving Mexico. And now, he has been found guilty of corruption and illicit enrichment. Many were skeptical of the charges. After all, this man was working closely with the officials of the American intelligence agencies. He even received a CIA award from then-CEO David Petraeus.
If the United States wants to help people in Mexico and other Latin American countries, it must make a genuine effort to help these countries build better social and economic conditions. So that people in Latin American countries can feel safe and find employment to support their families. Convicting corrupt Mexican officials and the leader of the drug cartel is easy; Developing thoughtful solutions to drug trafficking and even solving the immigration problem will take strength.
Chamba Sánchez is a teacher who identifies with those who believe that activism is a crucial component of the teaching profession.