news/predstavlen-roskoshnyy-miniven-hongqi-hq9">
Over the past few years, FAW has invested heavily in expanding the range of its premium Hongqi (Red Banner) brand. It already has several sedans, a brood of crossovers and even a large frame SUV. And now a minivan.
There is no way without it in China now: luxury monocabs are loved by local businessmen for the spaciousness in the cabin and the ease of entry and exit unattainable for other cars (no need to bend down or get on). More and more local manufacturers are rushing into this segment: over the past year, Maxus G90 and MIFA 9, Voyah Dreamer and Denza D9 have appeared, Zeekr and Wey are on the way. The new minibus Hongqi HQ9 will fight with them (previously this project was known under the code HM9).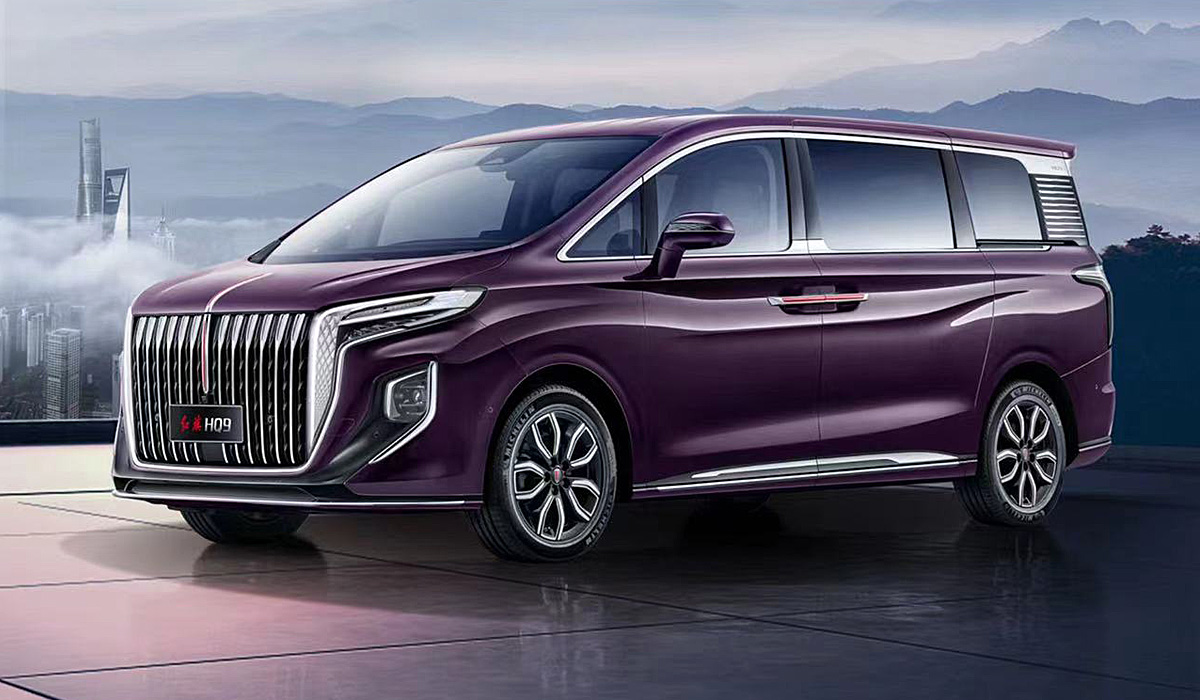 Admittedly, the FAW concern missed the general trend: the Hongqi single-capacity vehicle is not electric or even hybrid, but petrol. It is based on a simple front-wheel drive platform, under the hood is a two-liter turbo-four with a capacity of 252 hp. paired with an eight-speed automatic. A plug-in hybrid is also promised, but that will appear later. Chassis – with a conventional spring suspension: McPherson struts at the front, multi-link at the rear.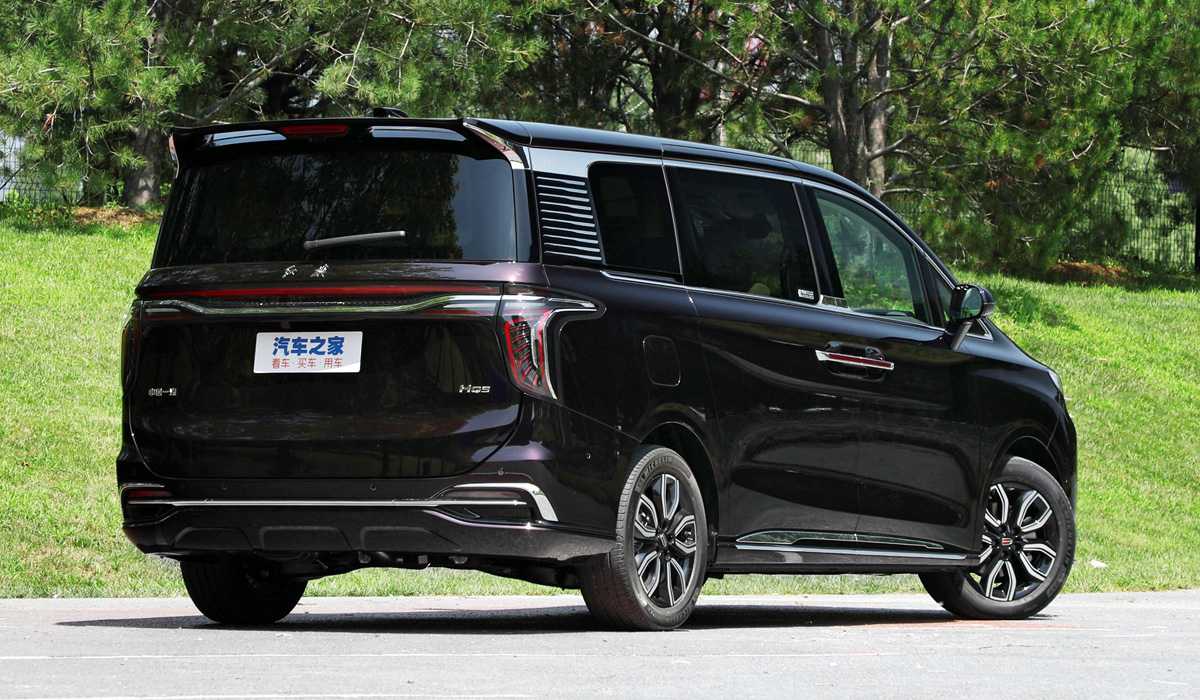 The Hongqi HQ9 is noticeably larger than the well-known Toyota Alphard. The length is 5222 mm instead of 4945 mm, the width is 2005 mm instead of 1850 mm, and the wheelbase is 3200 mm versus 3000 mm for Toyota. And only in height (1935 mm) there is practically no difference. In common with other Hongqi brand cars, the minivan has a large radiator grill with vertical bars and a branded red "scallop" in the middle. The bodywork is generously decorated with chrome, the wheels are 18 inches.
The salon has an expensive finish and is designed for seven, but the focus is on the second row. There are two massive chairs with electric drive, heating, ventilation and folding footrests. The management of the main functions is concentrated in the touch screens built into the armrests. Folding tables are attached to the back of the front seats.
The third row of seats can take three riders, and it is also equipped with a servo drive, albeit the simplest one: length adjustment and folding of the backrests are electrified. The entire rear of the cabin has separate climate control and a panoramic roof.
On the front panel there are virtual instruments and a widescreen media system display, but at the same time dual-zone climate control has a separate block of hardware buttons and rocker handles. The minivan is equipped with all-round cameras and adaptive cruise control with lane keeping function.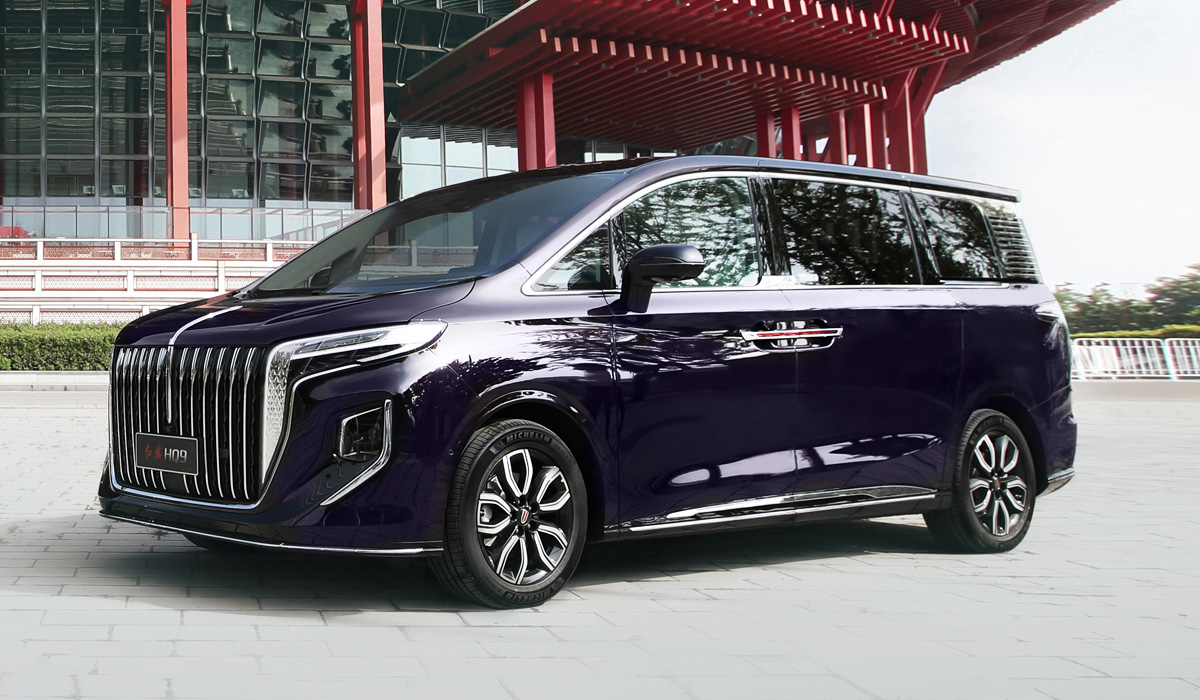 Hongqi HQ9 orders are already open in China, the starting price is 400,000 yuan ($59,000). Sales will begin in the fall. Soon the Hongqi brand will officially enter the Russian market, but it is unlikely that we will be provided with such minibuses.