10:16 am | Sunday 31 July 2022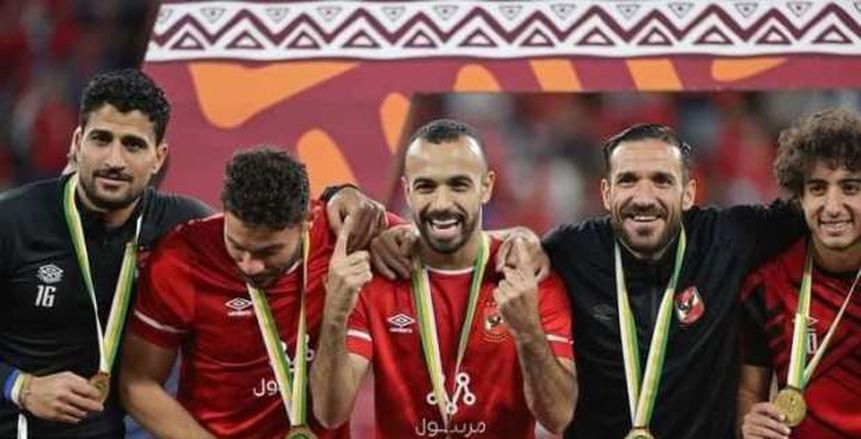 Al-Ahly players
Al-Ahly club management, headed by Mahmoud Al-Khatib, decided to freeze the renewal negotiations file with 5 players, due to the decline in results during the current season, and the loss of the African Champions League and Egypt Cup titles, in addition to the decline in the team's results in the league during the last period.
The contracts of Yasser Ibrahim, Rami Rabia, Hussein Al-Shahat expire at the end of the next season and they are entitled to sign for any club next January, while the contract of Muhammad Magdy Afsha and Ayman Ashraf expires at the end of the 2024 season, and there was an intention within the club to renew the five contracts before the renewal file was frozen due to a decline Results.
Al-Watan Sport learned from a source inside the Red Castle that the decision to freeze the renewal of the Al-Ahly five-contract came by a decision from Mahmoud Al-Khatib, who is studying the departure of a large number of players at the end of the season to renew blood within the team.
The source added that the file of the renewal of the five contracts will be considered after a session with the Portuguese coach, Ricardo Suarez, the team's coach, and the file of new deals and the departed was resolved.
Al-Ahly and the Arab Contractors
A state of anger prevailed during the past hours, after 4 players from Al-Ahly appeared at one of the weddings, and took a number of memorial photos, which violates the instructions that the players should be subject to rest and not stay up, especially since this was 48 hours before the Arab Contractors match, which is what he decided with him Sayed Abdel Hafeez, director of football in the Red Castle, signed a fine on the quartet Yasser Ibrahim, Mohamed Magdy Afsha, Ayman Ashraf and Salah Mohsen.
Al-Ahly tied with the Arab Contractors
Al-Ahly club had achieved a new tie in its career in the current version of the league, which is the seventh tie for it, during its match yesterday against the Arab Contractors, in the meeting that was held at "Osman Ahmed Othman" Stadium in Al-Jabal Al-Akhdar, as part of the postponements of the 21st round of the Egyptian Premier League competition.
As part of the 28th round matches, Al-Ahly team is preparing to face Farco, at exactly nine o'clock in the evening, next Wednesday, at Al-Ahly Wei Al-Salam Stadium.
Ali Maaloul misses a penalty in front of the contractors
The match between Al-Ahly and the Arab Contractors saw Ali Maaloul miss a penalty kick in the first half, which was saved by Mahmoud Abu Al-Saud, the goalkeeper of the Wolves of the Mountain team.