Despite its qualities, not everything is perfect in the Hogwarts Legacy game. Especially at the level of his companion system.
Summary
Despite the fact that'Hogwarts Legacy is a (for the moment) 100% solo game, a large part of its story allows the player to be "escorted" by companions. Most of the time other Hogwarts students but not only since without going into the pure and hard spoiler, this is also the case for some teachers. However, the system very quickly shows its limits.
Hogwarts Legacy and the thorny issue of companions
Currently, the companion system of Hogwarts Legacy is sometimes poorly thought out. Often with an ally who is not necessary but who is nevertheless present or on the contrary who should be and who is absent. This is where the AnyTimeCompanion mod comes into play, which can be downloaded from the famous siteNexus Mods. This introduces an in-game menu that can be used to spawn companions at any time during your adventure. Better still, the list of available companions includes several classmates, as well as principal Phineas Black and teachers Matilda Weasley and Aesop Sharp.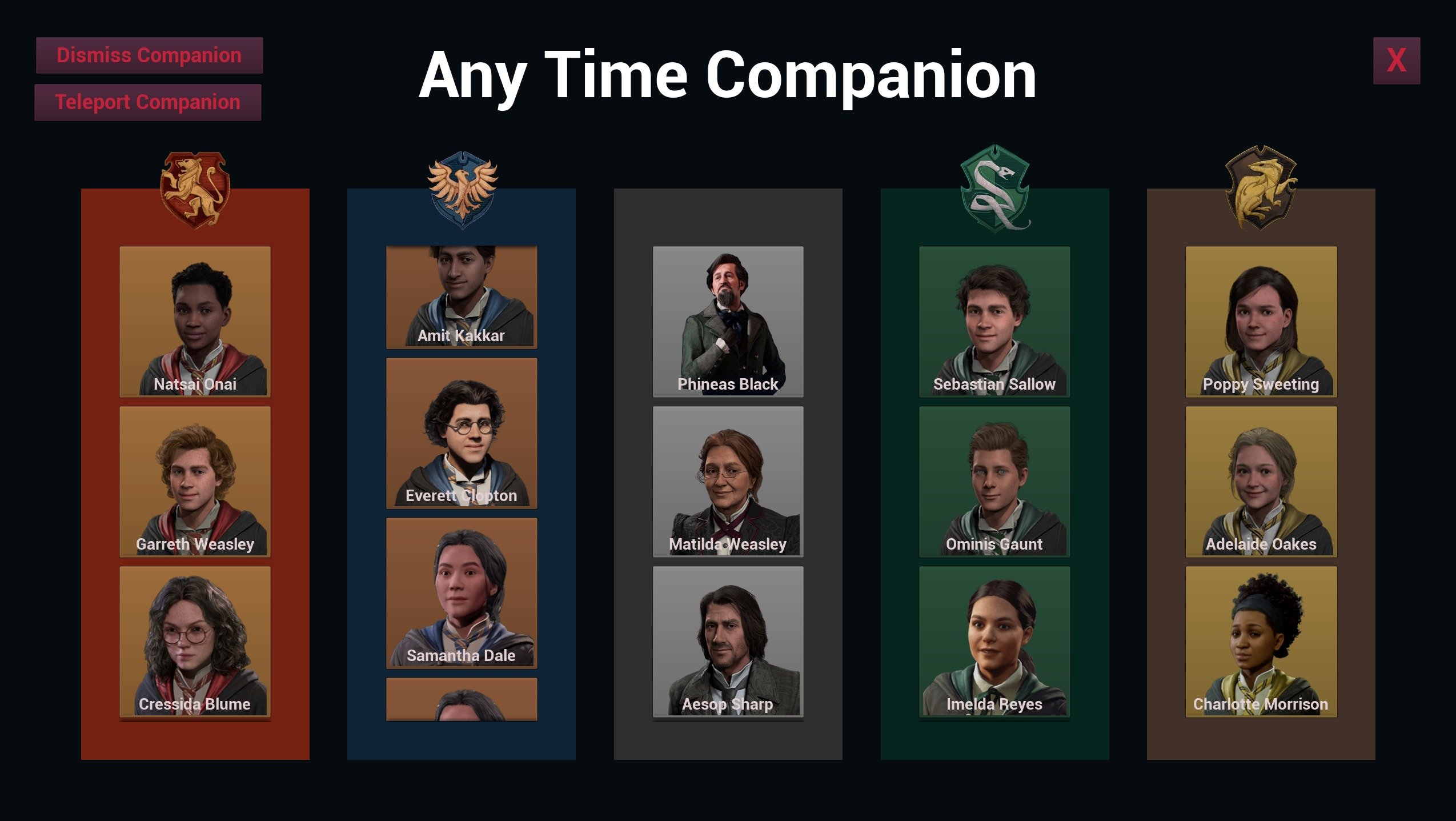 Be careful though, not all available companions can use spells. If you want this to be the case, then it is better to turn to what a wayless practical to use but which allows more possibilities in terms of combat.
The mod fair
Hogwarts Legacy is now available on PC, PlayStation 5 and Xbox Series. The game will be released on PlayStation 4 and Xbox One on April 4 and on Nintendo Switch later this year on July 25, 2023. For those who play on PC, note that a very complete list of mods is currently available. This ranges from ray tracing mod to companion mod to improved character editor.