Source: Dubai – Arabic.net
After being unknown for years, the exact location in which Dutch artist Vincent Van Gogh drew his last works was determined.
The place is situated amidst interlocking roots, next to a country lane near Paris. Experts say the discovery sheds new light on the mental state of a psychiatric painter on the day he is widely believed to have shot himself.
A Dutch researcher realized that the scene that was filmed in the latest work of the troubled artist in the name of (Tree Roots) or tree roots was showing on a faded postcard showing a man standing next to a bike in a back street in the village of Auvers-sur-Oise, about 35 km north of Paris.
Van Gogh spent the last weeks of his life in the village and completed dozens of paintings there. The card contained the street name.
The discovery of Wouter van der Vein, the scientific director of the Van Gogh Institute in France, provides a new insight into the artist in his final hours. This means that art historians can now see that the painting was likely completed at the end of the afternoon, which means that Van Gogh spent most of the day working with focus on the painting.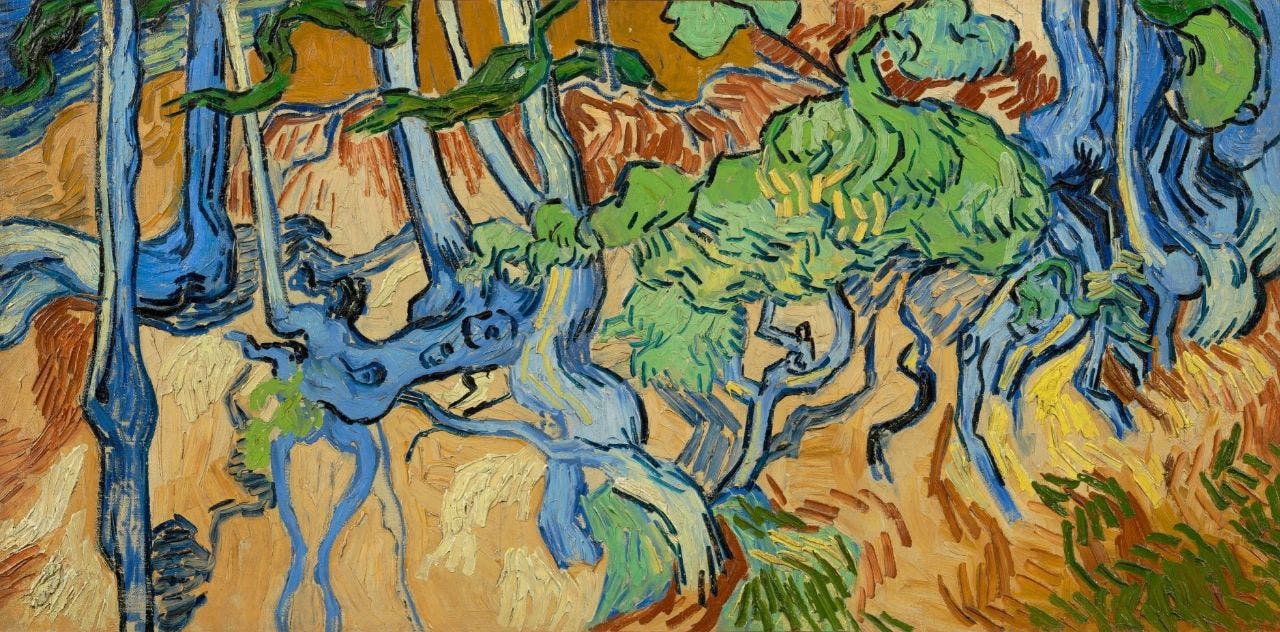 "There was a lot of speculation about his mental condition, but one thing is very clear is that he spent more time working on this plate than in the afternoon," the director of the museum in which the plate is located, Emily Gordinker, told the Associated Press in a phone interview Wednesday.
It is noteworthy that the painting is hanging in the Amsterdam Museum. Gordinker said that through its creation and implementation – a heavy focus on the interlocking roots on the hillside – the painting looks abstract.