Using servers to heat your home sounds like a weird idea. Yet this is what this British company offers.
Summary
If data centers are particularly energy-intensive, they also have the particularity of heating up enormously. This is also what represents a large part of the impact in terms of CO² on the environment. In this context, certain methods stand out to also offer a share of profit in the development of this type of infrastructure.
A method to save your energy and especially for heating
This is where British society comes in Heata which has just launched across the Channel a brand new cloud computing system that can be installed in private homes. Everything is obviously directly connected to water heaters that the servers use to cool themselves while heating the water intended for consumption. A smart way to reduce energy consumption and heat water for free.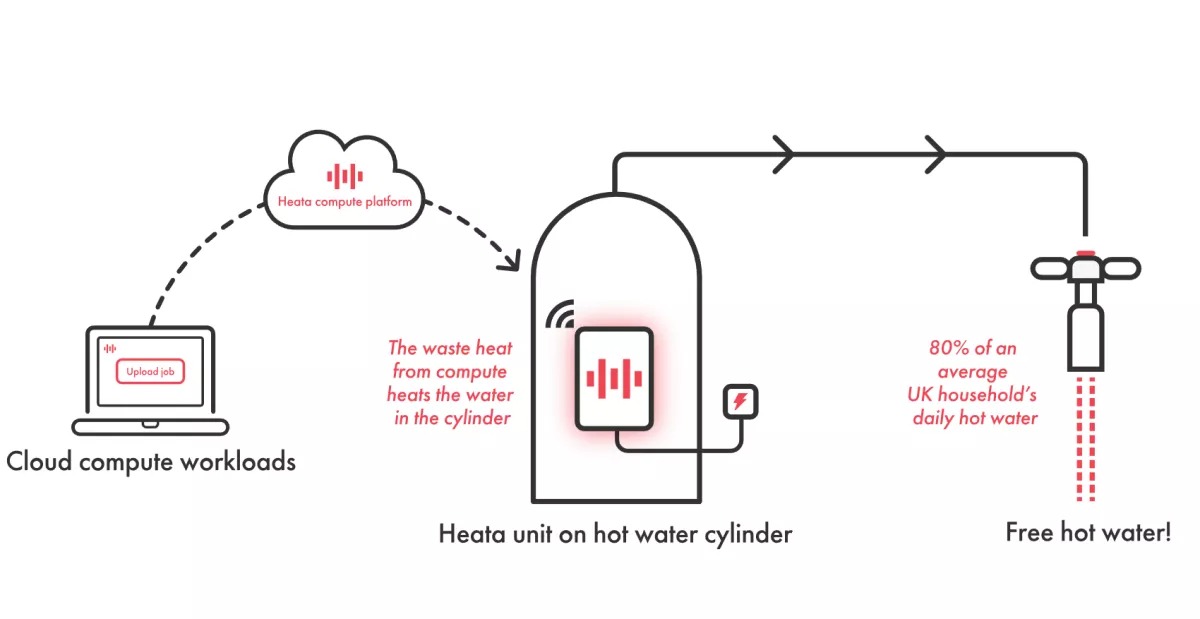 The company thus guarantees to supply a minimum of 2.5 kWh daily. When the water is too hot to cool properly, the server will simply idle. The big positive is that the installation as a whole is taken care of by Heata in less than two hours. Household electricity is then used and reimbursed by the company at 10% above the market rate. This could save up to £200 per year which is far from negligible.
Compensation ?
The other side of the coin (because you always need one) is that it is the inhabitants' internet connection that will be used to be able to communicate with the outside world. Even if the most massive use of the bandwidth should be done in the middle of the night. Subsequently, Heata plans to provide 5G (or fiber optic) connectivity to solve the problem.