Istanbul-Cerrahpaşa University, Cerrahpaşa Faculty of Medicine The graduation ceremony for the 188th edition in 194 was held at the Veliefendi Racecourse. The graduates, who have studied in Turkish and English medicine programs since 2014, threw their caps in the air after an enthusiastic ceremony and left the school they had entered as students as doctors.
A PROVINCE WAS HELD IN CERRAHPAŞA FACULTY OF MEDICINE
A first experience was lived during the graduation ceremony, where the medical school students, who are doctors, were excited by their instructors who trained them and were with them at the graduation ceremony. During the 2021 Cerrahpaşa Faculty of Medicine graduation ceremony, a first was the graduation of the oldest doctor.
NIMET SÜER IS A CERRAHPAŞA MEDICINE GRADUATE AT 74 YEARS OLD
Those who attended the graduation ceremony could not hide their surprise when they saw a very elderly medical graduate alongside the graduate medical candidates. The Cerrahpaşa School of Medicine, which holds graduation ceremonies every year for its students who become doctors, was the first this year. Nimet Süner, 74, who dreamed of medical training years ago, graduated this year and became a doctor.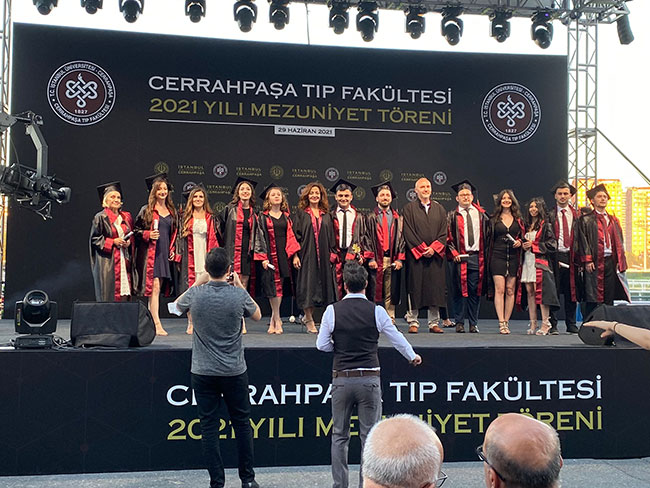 I FINISHED SCHOOL IN NINE YEARS
a

Nimet Süner, who graduated at the age of 74, said: "I entered medicine from Istanbul in 1964-1965. I got married when I was in the third grade. I took a 2 year break, when I came back my college tuition was canceled. I started my professional life. I worked for 35 years. I withdrew. After retiring, I took several courses. "One day, while I was watching television, I saw that the alumni were forgiven and I decided to finish school. I was left unfinished. After going back to school, I couldn't finish it easily. It took me 9 years, "he said.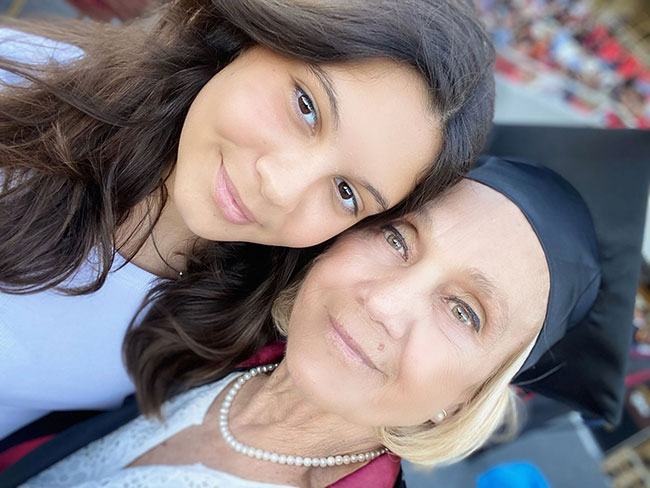 MY FAMILY WAS SO SUPPORTED
Expressing that he wants to be a doctor, Süner said: "Of course I would like to practice my profession as a doctor. I have turned three-quarters of my age depending on the circumstances. If you calculate that at 100, I would like to do it. Due to my age, I cannot be a civil servant. I can work independently, I can participate in activities related to occupational medicine and occupational medicine. I have received very good reactions from my environment. My friend, let's start school and continue our studies, but most of them did. I dare not start. My son, my daughter-in-law and my grandson were very supportive. My friends from school were happy with me. The dialogues at school were very good, we became friends with my friends, they were old enough. to be my grandson. I had teachers who said: "Courage, how are you going to finish it, right? Isn't it difficult after that age? " I never despaired. I am a person who does not like to give up. There were times when I was sad, there were times when I cried and never thought about leaving school. It was like a dream, I started and finished school with a sudden decision. He said. .