Sport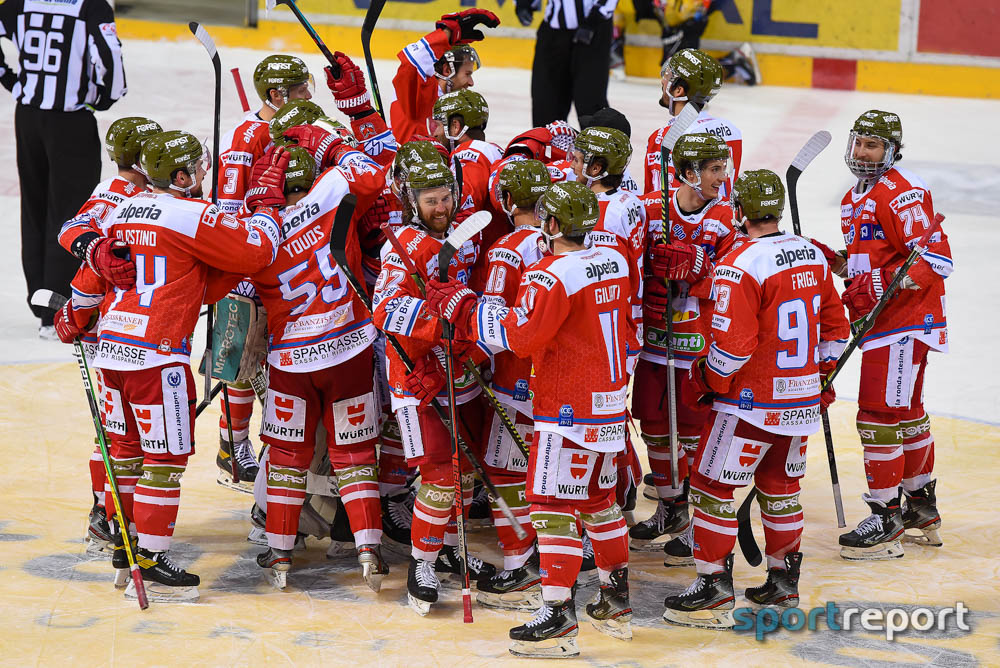 © Sportreport
In addition to Salzburg, HCB Südtirol Alperia also made it clear that they would make it to the final on Sunday. The Foxes sat down in game five against the spusu Vienna Capitals with 3:2.
The guests from Vienna got off to a dream start. Bernhard Posch made it 1-0 after just 112 seconds. However, Bozen remained unimpressed and equalized in the first third. Mike Halmo scored the 1-1 in the 15th minute after assisting Ryan Culkin. In the 22nd minute it was Halmo who served Christian Thomas perfectly. Bolzano's top scorer only had to insert his 28th goal of the season.
The Capitals gave the winner of the regular season a duel at eye level and equalized in the 39th minute through Matt Bradley to make it 2:2. In the final section it went back and forth, both teams had a few chances to score, but in the end it was Daniel Frank who redeemed the 6249 fans in the Sparkasse Arena Bozen four minutes before the end of the game with the 3:2 game winner. The Capitals then had no answer ready and so Bolzano fixed the first final entry since 2021 and the fourth final entry in the win2day ICE Hockey League. They won the title twice.
The "best-of-7" final series starts on Thursday, April 6th in Bolzano. PULS 24 will broadcast live from 7:05 p.m.
Innsbruck qualified for CHL for the first time
With Bozen and Salzburg making it into the final, the third starting place for the 2023/24 Champions Hockey League season goes to HC TIWAG Innsbruck, who finished the regular season in third place. For the Tyroleans it is the first participation in the ice hockey premier class.
WIN2DAY ICE HOCKEY LEAGUE, 5. HALBFINALE:
HCB SÜDTIROL ALPERIA – SPUSU VIENNA CAPITALS 3:2 (1:1, 1:1, 1:0)
Referees: FICHTNER, OFNER, Riecken, Zgonc | Viewers: 6249
Final score in the "best-of-7" series 4:1
Goals HCB: 1:1 Halmo M. (15.), 2:1 Thomas C. (22.), 3:2 Frank D. (57.)
Goals VIC: 0:1 Posch B. (2.), 2:2 Bradley M. (39.)
Presseinfo
ICEHL
02.04.2023