Par Amyne Asmlal on 01/22/2023 at 9:19 p.m.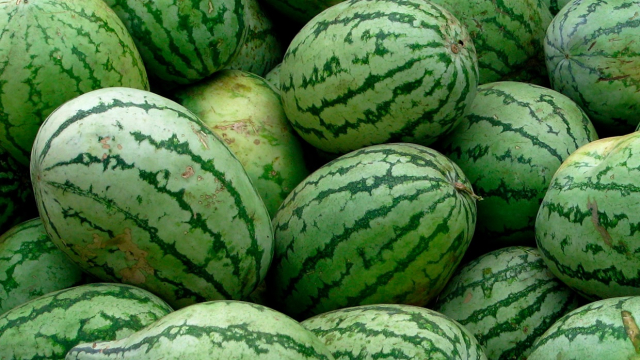 © Copyright : DR
Kiosk360. Due to the drying up of water sources and the drop in the level of the water table, the local authorities have decided to prohibit this type of cultivation. This article is a press review from the daily Al Akhbar.
It is a decision of the wali of the Guelmim-Oued Noun region, dating from last Friday, which prohibits, throughout the territory of the province of Guelmim, the cultivation of watermelon and melon. The daily Al-Akhbarwhich reports the information in its issue of Monday, January 23, specifies that these two fruits consume a lot of water.
The decision comes, specifies the daily, at a time when the drop in the water table is reaching worrying levels. A situation to which contributed the drought that the whole country has experienced in recent years, and the proliferation of crops that consume a lot of water.
The decision is also motivated by the latest circular from the Ministry of the Interior encouraging the agents of the territorial administration to take decisions and put in place measures to rationalize the consumption of drinking water. In the province of Guelmim, the local authorities began by stopping granting authorizations to dig wells intended to irrigate new crops. This type of authorization is limited to the owners of existing farms only, if necessary.
A campaign has also been waged against unauthorized wells. The scarcity of rains and the proliferation of wells dug without prior studies and generally without authorization have resulted in the drying up of water sources that supply certain regions and oases of the province. The daily cited a dozen water sources that have now completely dried up, which has resulted in very strong pressure on the water table due, in particular, to the extension of irrigated areas, but above all to the introduction , in recent years, of some water-intensive crops in the region.
A completely new practice has also recently appeared in this region. Yielding to the strong demand for land, the inhabitants do not hesitate to rent theirs to people from elsewhere who exploit them to the full by installing crops that consume a lot of water, such as watermelon and melon. These occasional agricultural investors do not hesitate to pack up when the water table is depleted or when access to water becomes very expensive.
According to Al-Akhbarthe region of Guelmim has experienced, in recent years, a remarkable extension of irrigated areas and a proliferation of greenhouse crops, which require large quantities of water.
Par Amyne Asmlal