The Ministry of Economy and Finance (MEF) installed yesterday the Consultative Commission for the Development of the National Infrastructure, with the presence of the members of the aforementioned commission, authorities of the MEF, ProInversión, and officials of the sectors represented in the National Plan of Infrastructure.
The Vice Minister of Economy, Juan Pichihua, stressed that in the current context one of the main challenges is the identification of new growth engines that contribute to strengthening and facilitating the performance of existing economic activities.
It also seeks to promote the development of new economic activities, in order to improve the living conditions of Peruvians.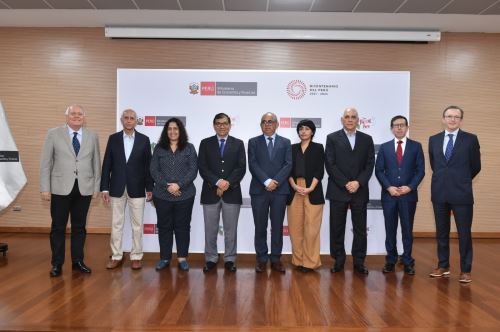 Juan Pichihua pointed out that for this task an important requirement is to have infrastructure adequate and quality public services.
He added that the aforementioned advisory commission It has been created with the objective of issuing proposals and providing recommendations to improve the development and implementation of infrastructure within the framework of the National System for the Promotion of Private Investment, constituting a space of a permanent nature, dependent on the MEF.
functions
Likewise, the deputy minister specified that said advisory commission will be in charge of the following functions:
– Issue a non-binding opinion on the update of the National Infrastructure Plan.
– Propose improvements regarding the criteria for prioritization of investment projects.
– Issue a non-binding opinion on the documents related to the development and implementation of infrastructurewhen the technical secretariat requests it.
The vice minister explained that the advisory commission may request the collaboration and support of representatives of public entities, civil society organizations, private legal entities, academic and research institutions, non-governmental organizations, multilateral organizations, among others, when this contributes to the purpose of the advisory commission and the development of its functions.
On the other hand, the general director of Private Investment Promotion Policies, Ernesto Lopez, highlighted that the advisory commission is made up of experts of recognized ethical trajectory, prestige and independence, recognized for their experience in projects of infrastructurepublic-private partnership projects, investment management, public-private cooperation schemes and/or public management.
He maintained that they will contribute their knowledge and propose improvements, through free and independent advice on infrastructure.