Game News Gotham Knights: "A generation of games crippled by this potato", Rocksteady not a fan of the Xbox Series S
Gotham Knights will not have a frame rate of 60 FPS. According to a former Rocksteady, it's the fault of the Xbox Series S!
Lee Devonald, a former developer of rock solidnot was not kind to the Xbox Series Saccused him of it drag down an entire generation of video games.
Gotham Knights limited to 30 FPS…
A few days ago we shared information with you: Gotham Knights, the next game from WB Games will be captured at 30 frames per second. Remember that Warner Bros. Games oversaw Rocksteady on the Batman Arkham series, having even developed Arkham Origins. Currently, Rocksteady is developing Suicide Squad and WB Games Montreal is developing Gotham Knights, both of which are developed by Warner Bros. Interactive. Fleur Marty, producer of the title, said this this limitation mainly comes from developing a highly detailed open world gamein which it was also necessary to the stability in a co-op multiplayer experience. These various factors, according to her, forced WB Games Montreal to do not exploit the performance modes of the PS5 and Xbox series. If many fans were surprised that an exclusive game was from the current generation limited to 30 FPS even with these explanations, a former developer of the studio advances another reason …
Xbox Series S: "An entire generation of games, crippled by this potato"
Ancien senior character technical artist from Rocksteady, who notably worked on Suicide Squad: Kill the Justice League, Lee Devonald talked about the 30 FPS on social media on studio games. The developer claims that the reason for this limitation is very simple: the Xbox Series S. According to him, Microsoft's console would be less powerful than its competitors the only reason for the limitations of games of this generation, when it is a game only available on this one. He considered it the Series S pulls off the games, even calling the console a "potato".
🚨‼️🚨👀

Senior developer says Xbox Series S is holding back this generation of games and says it's not much better than a last-gen console. pic.twitter.com/evrnGqt9Zc

— THE RED DRAGON 🔺 (@TWTHEREDDRAGON) October 15, 2022
Lee Devonald : I would like players to understand what 60 FPS means, in terms of how much they "lose" to run the game that fast.

We especially consider that we have a current console generation that is not much more efficient than the previous one.

Answer from a user : Interesting. I honestly wonder where the brake will be – if there is one – in the latest consoles? Do we already have data on this, or are these consoles "generally balanced"?

Lee Devonald : The Series S graphics processor.

Cross-platform games should always be optimized for the lowest performance machines.

Another answer from a user : I mean, the Series X is way more powerful than an Xbox One, but yeah…

Lee Devonald : The Series S does exist though. And Microsoft will never let you launch a game on one without launching it on the other.

A whole generation of games, crippled by this potato.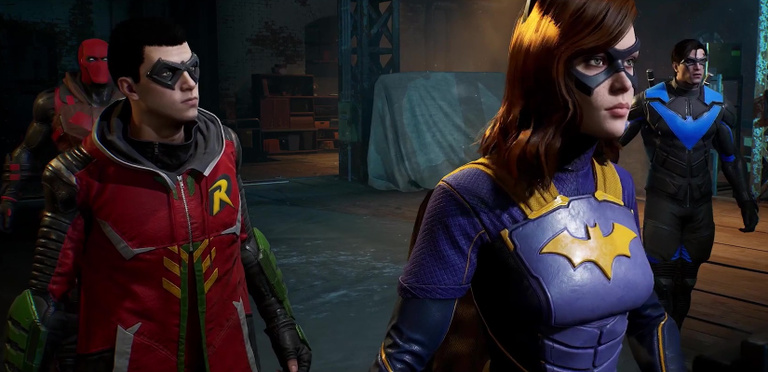 Not the first developer to complain about the Xbox Series S
As you can imagine, this kind of explanation didn't really sit well with the players, who reacted in a rather vehement way for some (reason why Lee Devonald has since deactivated his Twitter account). Especially when we see it some games have very good performance on Series S : recently, Cyberpunk 2077 has been updated, making it possible to reach 60 FPS on Series S! However, it is not not the first time since its launch that developers have attacked the Series S. As WccfTech remind us ID softwarecheque 4A Gamescheque Technologythere are many developers from various studios in it complained because the Series S limits their work and performance of their games. Microsoft responded and offered A meaningful update changes the distribution of the Series S resource allocation. According to them, this should make the machine more efficient, finally delivering on its promise of 1440p/120 FPS. It seems that at WB Games Montreal we couldn't even reach 60 FPS on the Series S for Gotham Knights…
Also read:
Gotham Knights releases on PC, PS5 and Xbox Series X on October 21st.