Google officially releases the Chromecast with Google TV in the Netherlands and Belgium. The HDMI dongle was released in other countries a year and a half ago, but according to the search giant, the stick is now also ready for the Dutch release. It had been for sale through gray imports for some time.
In the Netherlands, Google fills the home screen of the Chromecast from 2020 with YouTube, Netflix, Disney +, Prime Video, Viaplay, HBO Max and AppleTV. The Dutch services Videoland, NPO Start and Ziggo GO can also be found on the home screen as standard, Google says. Those were already available on the stick as people importing from abroad.
The new interface is now also available in the Dutch version. In addition, the Google Assistant can now control smart home equipment, something that was not possible with the release in 2020. The Chromecast with Google TV will be released in three weeks and will cost 70 euros in the Netherlands and Belgium. Since its release in other countries, the Chromecast has been for sale in the Netherlands via gray imports and at the time of writing it is for sale at fifteen web shops.
The Chromecast with Google TV differs from previous Chromecasts in that it is not only possible to cast, but also to directly play video material via streaming services through the proprietary Google TV software. The HDMI stick is also the first Chromecast to have a remote control. Tweakers published a review of the Chromecast with Google TV in 2020.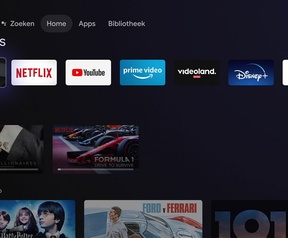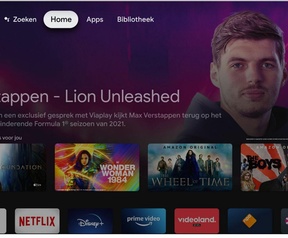 Homescreen at release in 2020 (left) and at the Dutch release in 2022