under the Google I/O 2023, its annual event for developersthe company announced for the coming months a new version of find my devicethe tool that allows you to know where a lost or stolen cell phone is from its last connection moment.
Until now, it only served to remotely locate Android smartphones o iPhones. But with this update that Google presented, and that will be ready in the next few months, its functionality is greatly expanded. First, it will be possible to use this service to locate other compatible devices, such as smart watches, wireless headphones and Bluetooth keychains (of any brand). Second, the system will work like those of Apple and Samsung already do, and will use the billion Android devices in use today to form an anonymous search network, capable of finding a lost device even if it doesn't have its own internet connection. like a pair of headphones, but instead uses your Bluetooth signal.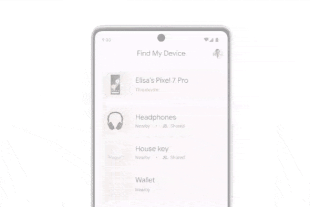 Google gave no details on how the system will work, and promises more information in the coming months, but it would be rare for it to differ too much. of what Apple has already successfully implemented and Samsung: In such cases, all devices from these manufacturers are a kind of anonymous detection network for lost devices; If they notice, with their Bluetooth antenna, that there is a device (such as a pair of headphones) that has lost connection with its paired device and is emitting a paging signal, they take note of its ID and approximate location (as obtained from the phone's location). that detected it, without its owner having to do anything) and will report it to the system, waiting for the person who owns that device to start the search.
When it introduced AirTag Bluetooth beacons, in 2021, Apple said it had a billion devices in the search network Find My; SmartThings Find, Samsung's network had 300 million members earlier this month; Google says its service will take advantage of the presence of a billion Android devices to build your global search network, probably as an Android update. In the case of the accessories that can be found (headphones, watches, key rings, etc.) some models must receive a firmware update to be compatible with the system; the older ones will probably not be compatible, although we will have to wait for the final announcement in the coming months to have the concrete information.