Google Chrome has received a new feature in the development version, with which you can take screen recordings within the browser.
the essentials in brief
Google Chrome gets its own screenshot tool.
It will be implemented as part of a new "Share" menu.
Google is currently working on a new "Share" menu for Google Chrome. In the future there will be five new options for sharing content from the web browser with others.
Four of these options were previously known: "Copy link", "QR code", "Send to device" and "Transfer". These will soon be joined by a screenshot function.
In order to take screenshots in Google Chrome, users currently have to fall back on the features of their own operating systems. For example, Windows offers the Snipping Tool or the keyboard shortcut «Windows + Shift + S».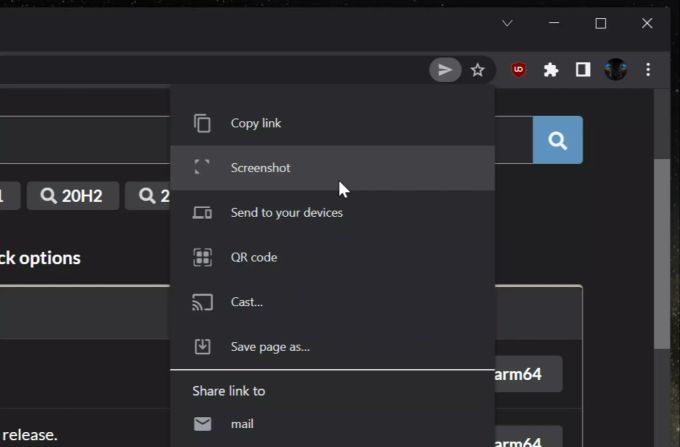 However, a native tool for screen recording in Chrome has some advantages. The appearance of entire websites can be saved with one click. It would also be possible to capture only certain parts of a website or to edit the screenshots directly.
So far, the tool can only be found as a feature in the developer version of Chrome. When the rollout for the stable version and therefore for all other users will come is not yet known.
More on the subject:
Windows
Google

---
.