Although not on all continents, those who wish will be able to contemplate this impressive spectacle directly in the sky, nevertheless, everyone will be able to watch the broadcast of the eclipse online.
It will be possible to enjoy the spectacle of a partial eclipse in the southeastern Pacific regions, places in South America (Chile, Argentina, Uruguay, Peru, Bolivia). Alas, in Europe it will not be possible to look at it offline.
The eclipse will be visible on Earth from 21:45 on April 30 Moscow time until 1:37 on May 1.
But next time, on October 25 of the same year, as they say in NASAEuropeans, residents of northeast Africa, the western regions of Asia, and the Middle East will already be able to observe a similar phenomenon.
During a partial eclipse, the contours of the Moon and the Sun do not match perfectly. The satellite of the Earth only partially obscures the daytime star due to its trajectory. As a result, the Sun becomes similar in shape to a crescent moon or a "bitten cheese head".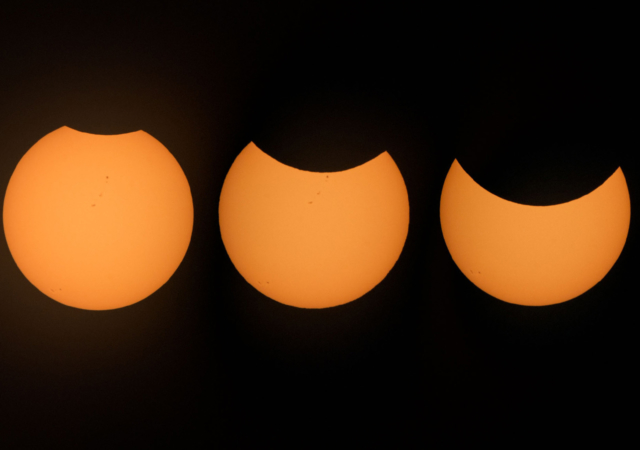 On Saturday, April 30, the Moon will cover no more than 64% of the solar disk. A total eclipse of the Sun will be visible in April 2024.