Germany is driving fewer and fewer cars
---
Updated on 09/03/2023 – 16:02Reading time: 2 min.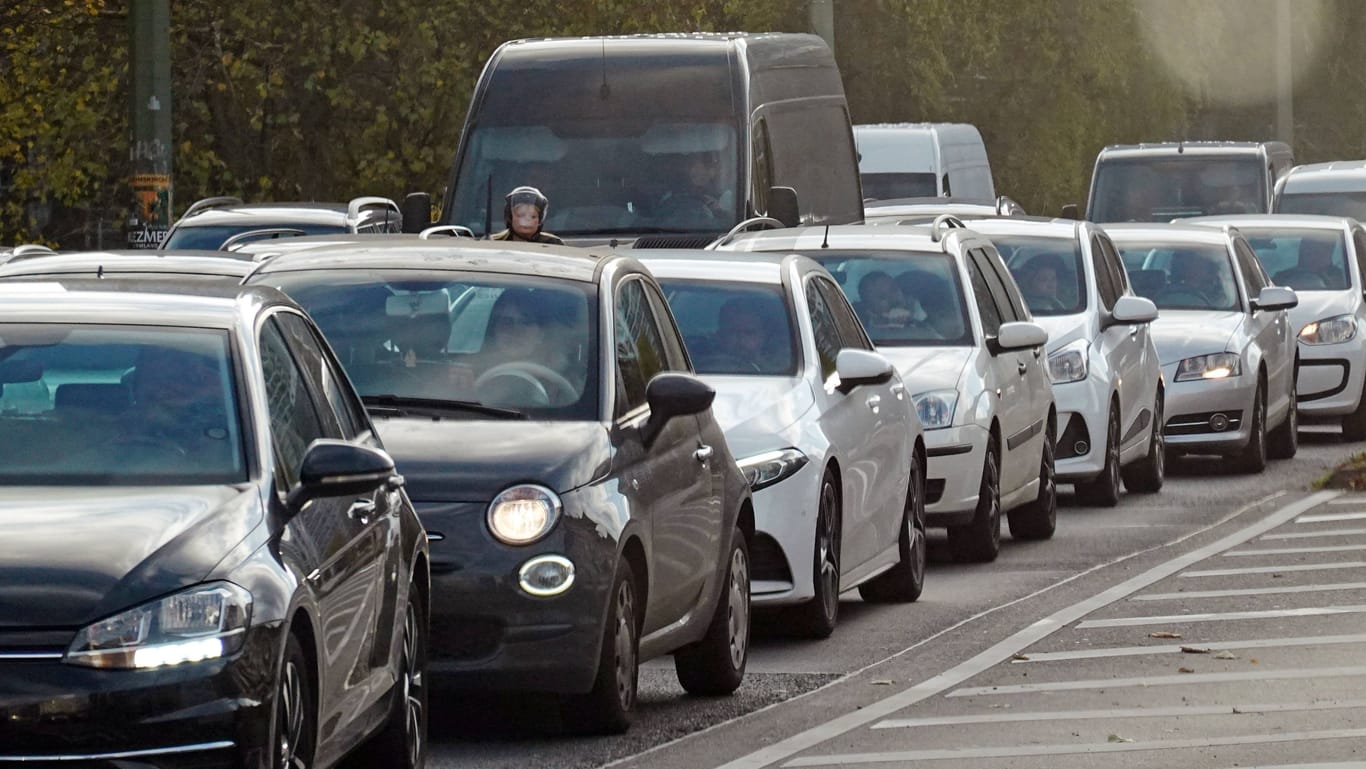 Germans prefer to work from home than to be stuck in traffic jams: in many cities, cars are driven significantly less. And that has consequences.
The expected return to automotive normality after the relaxation of the corona measures has not materialized for the time being. In many German metropolises, traffic counts show a significant decline in car use. This development has far-reaching implications for urban transport and could pave the way for more sustainable mobility.
Data shows decline in car use
The "spiegel.de" website analyzed data from Berlin, among other things, where more than 200 traffic counting stations are active. These figures paint a clear picture: around 14 percent fewer cars were on the road in the first half of 2023 than in the same period in 2019.
2019 is the last year before the start of the corona pandemic – and therefore also the last year before far-reaching cuts in many areas of our lives. It is therefore often used as a comparison period.
The decline reflects changing mobility behavior, which is being influenced by increasing work from home and the use of digital means of communication. The economic downturn could add to this.
Home office as the new normal
Experts from the Berlin Social Science Center (WZB) expect that working from home will become the "new normal" in the long term. Statements from around 1,500 respondents in Germany support this assumption. Work is becoming more flexible for employees, while companies save money (e.g. by eliminating office space). There will probably not be a return to 100% face-to-face work.
Fewer cars on the streets, more space for others
A further decline in car traffic is expected, especially in large metropolitan areas such as Dresden, Hamburg and Munich – and this is seen as a positive development. As many residents have long since switched to cycling and public transport, the development gives governments the opportunity to redesign streets more quickly to meet the needs of pedestrians and cyclists.
The cities mentioned are examples of new thinking in transport policy. They plan to reduce car traffic in order to achieve environmental and climate goals. By 2035, Munich wants to convert 80 percent of its traffic to zero-emission vehicles, public transport, walking and cycling. Dresden and Hamburg also have similar plans to significantly reduce the proportion of car traffic. Berlin's new CDU government, on the other hand, wants to do more for car traffic.