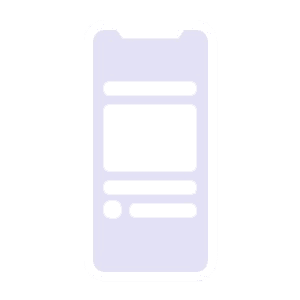 20 years as an internet operator and now 11 years as a mobile operator, Free has become a major player in the telecoms industry in France. With an aggressive pricing policy that has permanently changed a stagnant market, what about the various offers from Xavier Niel's firm today? Answer in this global opinion on Free.
Characteristics of the Free offers
| TYPE OF CONNECTION | ADSL / Fibre FTTH |
| --- | --- |
| TYPE DE BOX | ROUTER / TV BOX / ALL IN ONE |
| TELEPHONY | FIXE/ MOBILE |
| MULTIPLE OFFER | TRIPLE PLAY |
Introducing Free
Free was born in early 1999 as a subsidiary of the Iliad group, a telecommunications giant in France. Initially an Internet operator, Free launched its first Freebox in 2002 and struck hard on the ISP market with much lower prices for a service similar to, or even better than, the historical competition at Orange or Bouygues Telecom. In 2012, after obtaining 3G and 4G licenses, Free deploys its own telephone plans with Free Mobile and once again lowers prices in a then stagnant market.
At the start of 2023, Free has 4.5 million fiber customers and more than 14 million mobile customers. The operator now has more than 130 stores in mainland France, but relies above all on its online platform.
Free Mobile: efficiency and continuity
| TYPE OF MOBILE NETWORK | 4G / 5G |
| --- | --- |
| ENGAGEMENT | ALWAYS WITHOUT COMMITMENT |
| UNLIMITED SMS/MMS/CALLS | OUI |
| PACKAGE WITH OPTIONAL MOBILE | OUI |
Packages
Launched in 2012, Free's mobile offer has changed very little in terms of the packages offered. There are still two main packages as well as a " Free Series», similar to a promotion.
Package 2 €
FREE SERIES 80 to 140 GB
FREE 5G PLAN
50 I have 4G+
80 to 140 GB in 4G+
210 GB in 5G/4G+ (not a Freebox subscriber

Unlimited in 5G/4G+ (Freebox subscribers

Appels 2h
Unlimited calls
Unlimited calls
Unlimited SMS & MMS
Unlimited SMS & MMS
Unlimited SMS & MMS
From Europe/DOM, Internet 50 MB
From Europe/DOM, Internet 18 GB
Abroad, Internet 25 GB
from more than 70 destinations
2€ / month ((not a Freebox subscriber)

Free (Freebox subscriber)

Between €8.99 and €14.99/month
€19.99/month (not a Freebox subscriber

€9.99/month (Freebox subscribers)
Free puts the emphasis above all on the price with in particular its most popular package at 2 euros per month and even free for Freebox subscribers. For this unbeatable price on the market, you have 2 hours of calls and unlimited SMS/MMS all year round. This offer is sometimes "reinforced" during special offers which double the call time and the amount of internet data, initially set at 50 MB per month. This package can be used in particular from Europe and the overseas departments and allows you to take advantage of Free Wi-Fi in mainland France.
The most expensive package at 19.99 euros offers excellent benefits, even compared to similar offers on the market. With 210 GB, this is the only 5G compatible plan offered by the operator, even if users of a 4G smartphone can also afford it. Freebox Pop subscribers are even entitled to unlimited 4G+/5G data at 10 euros less to reach only 9.99 euros monthly, 15.99 euros monthly for other Freebox offers. Clearly, at this price, it is without question the most competitive offer on the market. All this without counting on unlimited communications by Call, SMS and MMS everywhere in France, Europe, overseas departments and to more than 70 destinations, including the USA and Canada. Finally, to complete the picture, 25 GB can be used from these same destinations.
The last package is not fixed since it is dedicated to promotional periods. It generally runs around 80 to 140 GB for prices ranging from 8.99 to 14.99 euros per month. It has the same communication services as the other packages as well as a data envelope abroad (Europe and DOM only) which varies from 10 to 18 GB. The price is usually valid for one year before automatically switching on the package at 19.99 euros mentioned above. Do not hesitate to consult our Good Deals page or our Twitter account dedicated to be aware of the latest promotions for this package.
The network: 5G is progressing, but still ahead of the competition
Free has not yet achieved the longevity of its competitors on the market, but efforts have been made, particularly in rural areas. If in the past certain regions and rural areas had limited coverage compared to large cities, the operator has made great efforts in recent years to have a substantial fleet of 4G/5G antennas throughout the territory (nearly 40,000 in all).
On the network coverage side, according to theArcep, Free Mobile now covers 99% of the population in 3G and 4G. In 5G, Free is far from lagging behind and has no less than 4126 3.5 GHz antennas and has now largely caught up with its competitors.
In terms of network quality, Free has made efforts, even to the point of rising to the level of its competitors, at least in 4G+. According to Arcep's dated figuresthe operator is now slightly above Bouygues Télécom and SFR, on average for internet data at the national level, whether in 4G or 5G:
57 Mb/s average download rate
11 Mb/s average upload speed
According to the latest nPerf barometer dating from 2022Free ranks second behind Orange in terms of speeds:
87.39 Mb/s average download rate
10.08 Mb/s average upload speed
On this same barometer, Free is still lagging behind on the 5G side even if we note a clear improvement compared to its beginnings, in particular by the gradual addition of 3.5 GHz antennas on the territory. For example, we note an average of 183.83 Mb/s in downlink speed where SFR and Orange are at 265.63 and 339.95 Mb/s respectively. There is no doubt that this figure will increase over the months, but we are already on a strong improvement compared to last year.
Another point, the latency is still a bit high with an average of 39.85 ms, which is still a bit tight to consider specific uses such as Cloud Gaming via your mobile.
| Operators | 700 MHz (B28) | 800 MHz (B20) | 1800 MHz (B3) | 2100 MHz (B1) | 2600MHz (B7) |
| --- | --- | --- | --- | --- | --- |
| Orange | 13 480 | 27 768 | 21 840 | 16 057 | 12 270 |
| SFR | 6 404 | 24 028 | 16 296 | 12 619 | 10 130 |
| Bouygues Telecom | 10 604 | 24 188 | 16 375 | 11 356 | 10 088 |
| Free | 23 611 | 0 | 19 432 | 5 986 | 18 798 |
Free is still betting on 700 MHz
Free mainly uses network antennas with a frequency band of 700 MHz in 4G and 5G. In France, Free operates 23,611 antennas on this frequency out of the 44,216 available, for an occupation of approximately 60% of the park.
Buying a mobile
In addition to the purchase of smartphones at cash price, Free recently launched another service called Free Flex. This is a platform that allows payment to be spread over a long period, in this case 24 months. While some entry-level or mid-range models benefit positively from the service, this is a little less the case when moving up the range with an initial payment well in excess of 700 euros, as is the case with a Samsung Galaxy S23 Ultra for example.
Where Free Flex differs from similar offers at SFR, Bouygues or Orange is that the purchase of a smartphone is decorrelated from a package with commitment. This platform only includes the rental of the mobile with the possibility of buying the smartphone at any time by paying the remaining monthly payments as well as the option to buy or return it at the end of the rental period.
Internet: a broad offer that has reached maturity
Freebox Pop
Freebox Delta
Freebox Revolution
Freebox Mini 4K
Prix
29€99 /month
for 1 year then 39.99€/month.
39€99 /month
for 1 year then 49.99€/month.
19€99 /month
for 1 year then 44.99€/month.
15€99 /month
for 1 year then 34.99€/month.
Engagement
NON
NON
YES (1 year)
YES (1 year)
Connection Type
Fibre
Fibre Techno 10G EPON
Fiber or ADSL
Fiber or ADSL
Connection speed
5 Gbit/s down
700 Mbit/s montant
8 Gbit/s down
700 Mbit/s montant
1 Gbit/s down
600 Mbit/s montant
1 Gbit/s down
600 Mbit/s montant
Player TV
Player Pop (included) or Apple TV upon purchase (+2€/month
over 48 months)
Player Pop (included) or Apple TV upon purchase (+2€/month
over 48 months) or Player Devialet (€6.99/month)
Freebox TV (inclus)
Freebox TV 4K under Android TV (included)
Type de Wifi
WIFI 5 (802.11ac) + repeater included
WIFI 5 (802.11ac) + repeater included
WIFI 5 (802.11ac)
WIFI 5 (802.11ac)
Telephony
Unlimited to landlines and mobiles
Unlimited to landlines and mobiles
Unlimited to landlines and mobiles
Unlimited to landlines and mobiles
The offers: 3 generations of Freebox
Free regularly changes its Freebox offer, approximately every two years, with the announcement of new boxes and new packages accompanying them. Just like for its mobile packages, Free offers its fixed offers without commitment, without doubt the element that has truly changed the French market in the long term. Here are the current current offers:
The offer Freebox Pop is the most recent, but also the most interesting of the lot for the majority of the target audience in the fiber category. This has the best value for money. The subscription is on sale for 29.99 euros per month for one year before going to 39.99 euros, without obligation. In fiber mode, it mainly offers up to 5 Gb/s in downlink connection and up to 700 Mb/s in uplink speed. The router has 4 Ethernet ports and has switched to Wi-Fi since an update. A very easily configurable repeater is still included to extend your wireless network. The Player Pop completes the whole thing, it runs on Android TV with a custom interface by Free.
If you want to know more, you can refer to our complete test of the Freebox Pop offer.
8 /10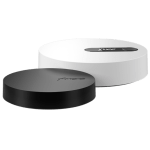 More premium, the offer Freebox Delta is listed at 39.99 euros per month the first year before going to 49.99. For the price, it is still excellent value for money. The Freebox Delta may date back to 20 18, and therefore being older than the Freebox Pop, it is still a very efficient router/server. It has the particular feature of integrating 10G EPON Fiber technology, making it possible – for compatible homes – to reach up to 8 Gbit/s in download speed and up to 700 Mb/s in upload speed. It competes with the SFR Box 8X and the Livebox 6 on this point.
For people who are not connected to fiber, Free has nevertheless thought of including a 4G module which is combined with ADSL to offer a higher speed, but limited to 250 GB per month. Wireless has not been put aside since the Freebox Delta has 3 Wi-Fi bands for even greater performance, but no Wi-Fi 6 in sight. A Pop Repeater is even included to further extend the distance of your home wireless network. In addition to the Delta, it is the Player Pop which comes in addition for the TV part.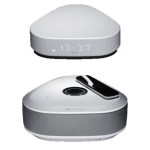 Free, however, did not abandon its offer FreeboxRevolution, this old version also known as Freebox V6, dating all the same from 2010. It must be said that at a time when the concept of "triple Play" box was far from being the norm, the name of "Revolution was far from overused. The Freebox Revolution quite simply marked the advent of Free's new identity on the ISP side with a router and a TV box (named Freebox Player) designed by Philipe Stark, but above all a very advanced technical sheet for its time: a player Blu-ray, a 250 GB hard drive, a modern TV interface and video services, games and even an integrated web browser. If the beginnings were still complicated, the fault of a software part suffering from many bugs and slowdowns, the many updates over time have made everything more fluid and controlled for a satisfactory overall experience.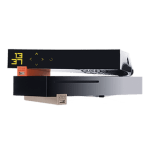 But what about today? One would have thought that the operator was going to give up on this old reference for the benefit of the new generation. This is ultimately not the case and the operator has decided to keep the Freebox Revolution offer at 19.99 euros per month. The latter offers fiber support with a downlink speed of up to 1 Gbit/s and up to 600 Mb/s. Note, however, that the Freebox Player is limited to a Full HD display.
Note that the Freebox One and Freebox Crystal and Freebox Mini 4K offers are no longer offered for sale today.
We notice overall that the prices of the fiber and ADSL offers at Free are a little high if we compare to the competition, especially if we are looking for a service with a fiber line without frills as we find them in particular at low-cost what are RED by SFR or Sosh.
Network quality: Always on Fiber download
Concerning the flow, the last Nperf barometer of 2022 ranked Free as the first operator – all technologies combined – in terms of speed, with a national average of 274.17 Mb/s download and 183.29 Mb/s upload. Free even outclasses Orange on the average response time (Ping) of 20.16 ms (against 21.02 ms at Orange). Fiber, Cable RED box Fibre
Flow rate up to 500 Mb/s
Sans Player TV
Telephony to 100 destinations Fiber, Cable SFR Fiber Starter
Flow rate up to 500 Mb/s
160 TV channels included
Telephony to 100 destinations Fibre Bbox fit Fiber
Flow rate up to 400 Mb/s
Sans Player TV
Telephony to 110 destinations
Television
Free's overall TV package is among the most, if not the most extensive of all the operators on the market. Whatever the offer and the box selected, the operator gives access to more than 580 channels, including more than 220 included in the basics and the rest optional, in the form of packs or individually. Of course, this includes all the free DTT channels, the thematic channels (Sport, youth, Music, Adult, Lifestyle, etc.) and the regional and local channels. While most of the main and thematic channels are accessible in HD, some can also be read in 4K/UHD, such as TF1, Canal+ or beIN Sports 1.
VOD services: still an important part of the offer
Free was one of the first to bet on integrating VOD services within its own offer. This has also helped it to maintain its status as a very inexpensive ISP vis-à-vis the competition despite the proliferation of offerslow cost. If we take the Freebox Pop offer, it includes a one-year subscription to the Canal+ Series service, 3 months to Disney+ and 6 months of Amazon Prime Video. The Freebox Delta offer adds a subscription to Netflix (in Essential version), and includes the Canal+ TV package and its 60 unencrypted channels.
Note that if you already have a subscription to one of these services, it is of course possible to merge them into your Freebox package and avoid paying twice.
Applications: an impractical scattering
Free took time to unify its mobile application environment. If in the past, the operator has often tended to delegate this aspect by its community, it has naturally invested more in this aspect, like its competitors, even if there is still a lot to do in this direction. . This is at least the case on the Freebox side with 6 applications developed internally.
The first one, Freebox Connect allows you to manage your router locally or remotely with many settings: direct device connection verification, Wi-Fi control, etc.
The second, Freebox Files gives access to the content saved on the hard disk integrated into the Freebox (photos, videos, recordings, music, various files, etc.).
The third, simply called Freebox, is undoubtedly the most complete, the oldest, but also seems to have been abandoned by Free, the last update dated November 27, 2020. This brings together all the functions of the previous applications while having more advanced functions like access to the call log, reading channels from your TV package or having access to the Freebox Server/Freebox OS settings. It's basically a mobile version of Freebox OS with a specific mobile interface. Hoping to find a unified platform as effective in the future or a big update to come.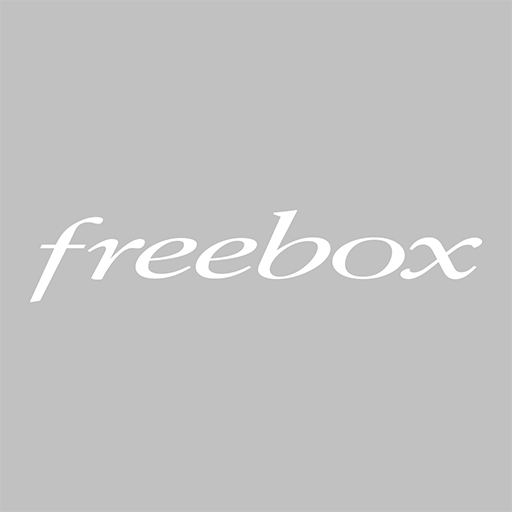 Freebox Connect
The fourth, Freebox Assistance, acts as mobile customer service. It is possible to manage or modify your mobile and box subscription, to have access to articles on support or to obtain assistance with the Free teams by message and even by video.
Freebox Home has been added as a fifth application and manages the connected devices of the Free security pack. Too bad the latter is not compatible with third-party equipment from competing brands like Xiaomi, Google, Blink or Arlo.
Finally, the last application is also the most recent: Free OQEE, Free's new mobile and TV platform. This application allows you, once connected to the Free account, to have access to the operator's entire live and replay TV catalog. Note that this application is accessible to Freebox Delta and Pop customers, and even recently on the Freebox Revolution and Mini 4K offers.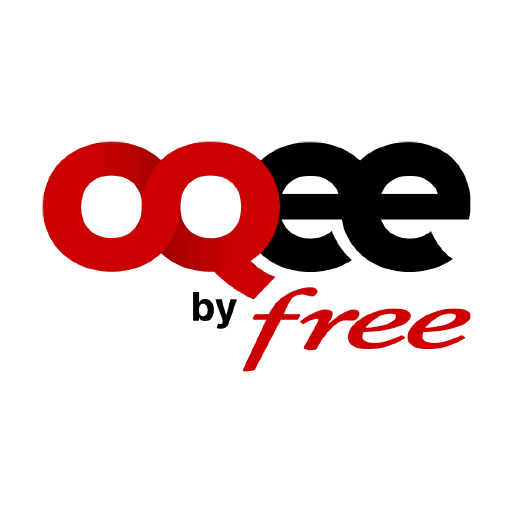 OQEE by Free
For football fans, Free has also invested in this sector and in particular in the French Ligue 1 Championship, to the point of developing its own platform and application called Free Ligue 1. The latter offers to follow all the matches of the championship almost live in the form of extracts. All Freebox subscribers have access to it just as much as subscribers to the limited-edition Free mobile plan.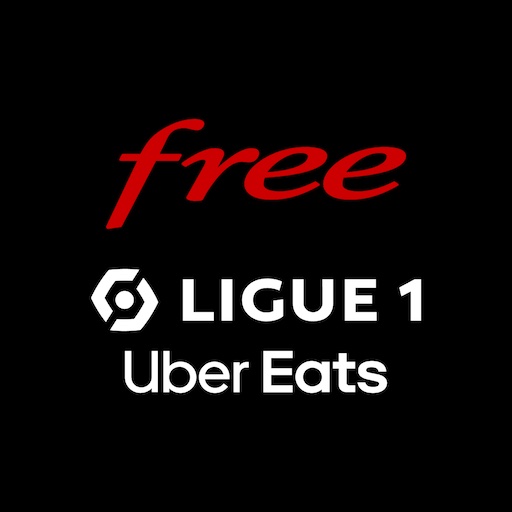 Free Ligue 1 Uber Eats
There are also a multitude of third-party applications developed under a license agreement or not with Free.
Service Client
It's a difficult exercise to evaluate customer service on a set of specific criteria, especially when it comes to an operator that brings together 4 very distinct services: mobile telephony, landline, internet and TV. To do this, we relied on Arcep figures in its latest customer satisfaction rating dated July 2022.
With a rating of 0 to 10, the organization was able to assess an average of 7.9/10 in terms of customer satisfaction for all services. Free is therefore in the lead with Orange ahead of Bouygues Telecom (7.5/10) and SFR (7.2/10).
Regarding the means of contact, there are many. They will be useful to you mainly in the event of a service cut or malfunction:
By telephone on 3244 (free call from a Free line)
Online via form and message on customer service
In video via smartphone/tablet by connecting to Customer Service
In store Free via appointment with an advisor.
In the case of a request for termination of a Free Mobile subscription, we advise you to consult this article.
Free's customer service is available 7 days a week from 7 a.m. to midnight.
---
Want to join a community of enthusiasts? Our Discord welcomes you, it is a place of mutual aid and passion around tech.