The AC Milan striker considers that the media have done too much about his accusations against Kylian Mbappé.
"Discreet because sometimes we go shopping but the balloons don't arrive". This sentence from Olivier Giroud, indirectly targeting Kylian Mbappé, after his double against Bulgaria before Euro 2020, set fire to the powder. Following this statement, a controversy ensued over several days and much ink has since flowed on the relationship between the striker of AC Milan and that of Paris Saint-Germain. Not selected in September and October, Olivier Giroud paid the price for his attitude towards the number 10 of the Blues for some.
League of Nations: France goes a little more in history
In an interview with The Guardian, Olivier Giroud regretted that this statement had taken on such proportions and above all he is angry with the media following this episode: "It was such a small thing. He (Mbappé) was a little upset for a few days even though I explained to him that I was not pointing the finger at him. I didn't mean to be hard on anyone. I had just answered a question where a journalist told me after the match: 'Oh, you were very discreet but you scored two goals'. "
"It's always like they (the media, editor's note) are trying to piss me off. I just said, 'Yeah, maybe we could have been in a different way.' That's all. The media tried to inflate it and say that it ruined the atmosphere within the team. But come on! We had an adult conversation and that was no problem. ", added the striker of the France team.
"I always said that I had no problem with Benzema and that I loved playing with him"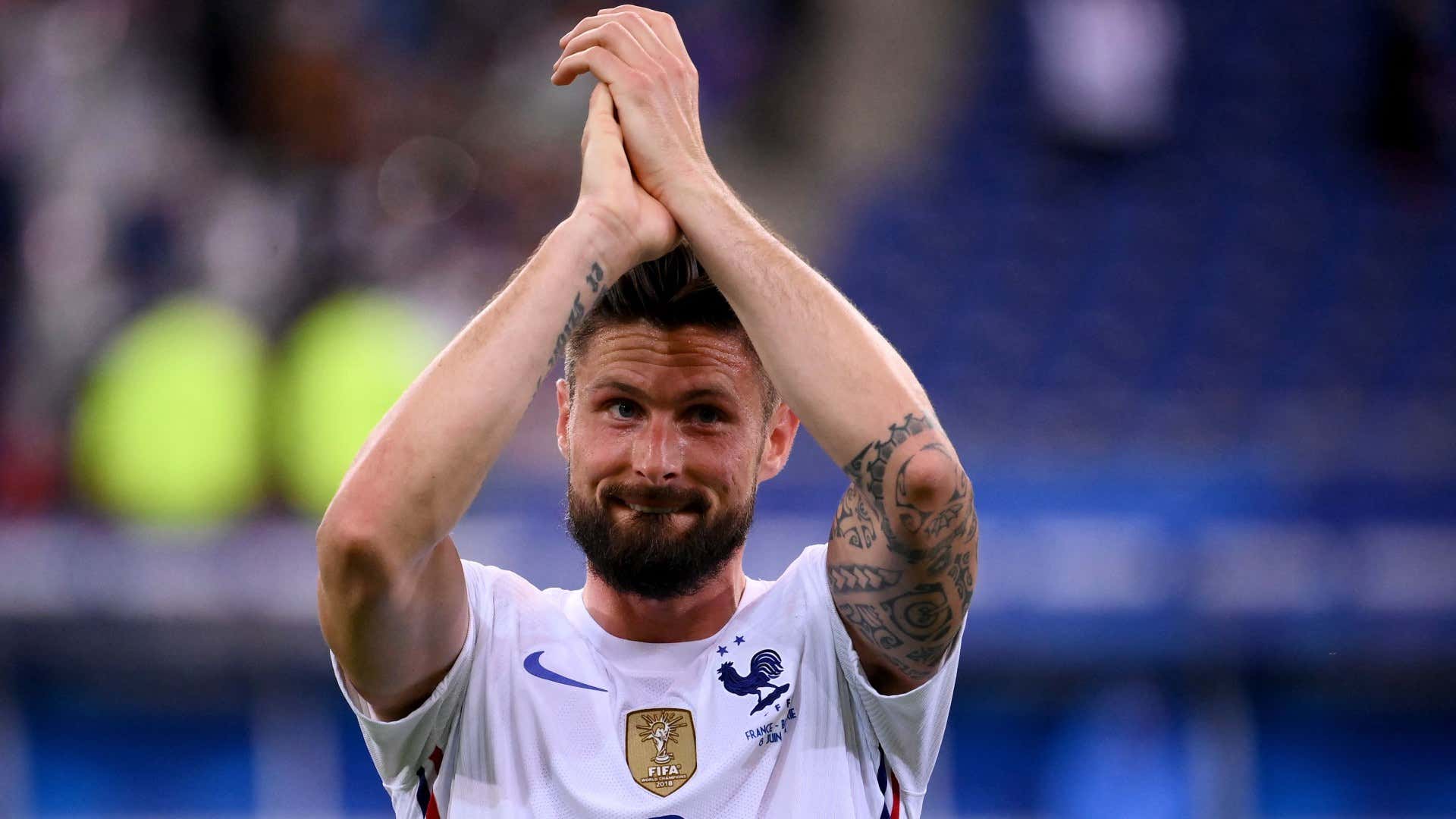 Olivier Giroud also took the opportunity to recall that he has no problem with Karim Benzema, who signed his return to the Blues this summer: "All my career in the national team, they opposed me to him. You had the pro-Benzema and the pro-Giroud. I always said I had no problem with him and loved playing with him, but it was a media thing to make it look like we were fighting. This has never been true. "
France: Le Pen congratulates Karim Benzema and Kylian Mbappé
"The F1 and Karting joke? It made me laugh. Obviously when you are chatting on social media live and you are asked who is better – Benzema or Giroud – and you know he is your fan, he had to say something like that. I thought it was pretty funny. Afterwards people on social media sent me so many pictures of him in a Formula 1 car and me in a karting with the World Cup, saying it was a bit of jealousy or whatever. But I didn't say anything like that. I took it all with a smile ", concluded the former Chelsea striker.
Olivier Giroud does not hide it, he did not give up on the Blues: "I don't think I'll ever say I'm retiring internationally. If the manager needs me, I'll go. If the manager needs me, he'll call me; if not, he won't. I am. 100% focused on Milan and on being decisive and efficient for my club. Let's see what happens (…) Apparently N'Golo Kanté and I can have medals for the Nations League [même si nous n'avons pas joué dans les phases finales] because we were heavily involved in qualifying. So it's a nice addition to my honor roll, isn't it? "
.