The French Ministry of Education has banned the use of the free Microsoft 365 and Google Workspace offers in schools. The reason for this is data protection concerns: the educational offers are not in line with the French IT strategy or European legislation. Especially the latter argument would make the offers illegal in this country as well.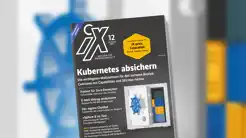 Do you already know the free iX newsletter? Register now and don't miss a thing on the monthly release date: heise.de/s/NY1E The next issue will be about the cover topic of the December iX: Securing Kubernetes.
The French Minister of Education, Pap Ndiaye, responded to a question from MP Philippe Latombe, who actually wanted to inquire about a distortion of competition caused by the free offers for school children by the industry giants. This is reported by the French IT news portal "Siecle Digital". Ndiaye therefore said the offers are not compatible with the GDPR and the Schrems II ruling, nor with the French doctrine of "cloud in the middle". The latter is part of the "Dinum", the French directive for the use of IT in public administration. Instead, Ndiaye writes, educational institutions should use collaborative suites from Europe "that host the data within the European Union and do not transfer it to the United States."
Free software deals for schools
With Office 365 Education and Workspace for Education, Microsoft and Google each offer free variants of their Office software packages for educational institutions and students. The concerns of the French Ministry of Education seem to be mainly related to these free offers and not to the paid versions of the software. The free offers do not correspond to the SecNumCloud qualification, a verification of the French National Cyber ​​Security Agency (ANSSI) for commercial cloud products.
Efforts are also being made in this country to ban the Microsoft 365 Office package from schools, most recently in Baden-Württemberg, for example.

(jvo)