2023 September 19 – modified on
[التاريخ]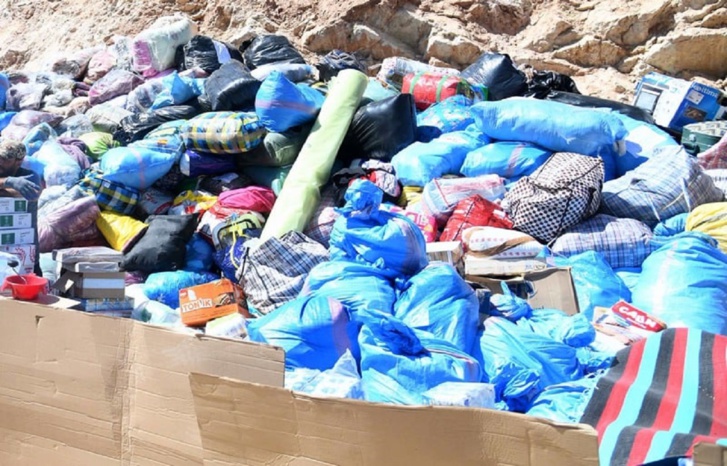 Electronic flag – Rabat
Yesterday, Monday, members of the Regional Judicial Police Division in Fez, based on accurate information provided by the services of the General Directorate of Territorial Surveillance, arrested four people between the ages of 30 and 45, with numerous criminal records, on suspicion of being linked to a criminal network involved in the theft of aid. Solidarity donations directed to the victims of the Al Haouz earthquake.
A report from the General Directorate of National Security stated that, last Friday, the security services of the Fez Prefecture had opened a judicial investigation against the background of recording a theft targeting a group of in-kind donations directed to the victims of the Al Haouz earthquake from inside a private truck, after the suspects had stolen a number of blankets and clothes. Directed to victims.
He added that the research and investigations carried out in this case resulted in identifying the suspects and arresting four of them, who have a criminal record for crimes against persons and property. The inspection procedures also enabled the seizure and recovery of all stolen property obtained from this criminal act.
The same source indicated that the suspects were kept under theoretical guard pending the judicial investigation conducted under the supervision of the competent Public Prosecution, in order to uncover all the circumstances and circumstances of this case, as well as to arrest the rest of those involved in this criminal activity.