A former police officer has been fined for stealing someone's parked car while drunk.
On the 19th, Gwangju District Court Criminal Division 5 Chief Judge Kim Hyo-jin sentenced Mr. A, a former police officer in his 50s, to a fine of 5 million won, who was indicted on charges of theft.
Mr. A was indicted on charges of stealing an SUV belonging to another person in Yongbong-dong, Buk-gu, Gwangju on April 21.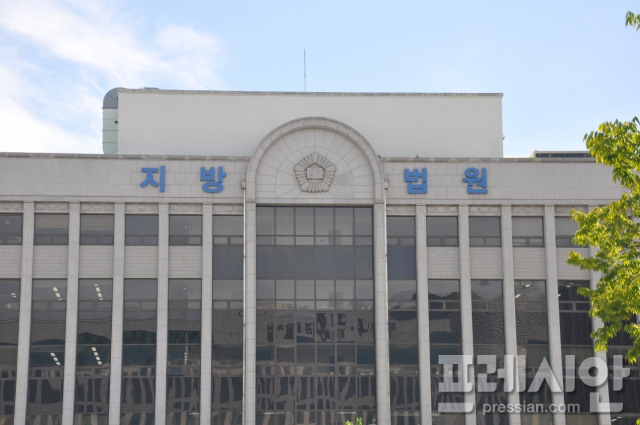 The door of the vehicle in which Mr. A was riding was open, and the car keys were inside.
Mr. A's criminal activity was revealed when the car owner, who noticed that the vehicle was missing, reported it to the police.
Mr. A claimed that he drove the car because he mistook it for his own, and that he was drunk at the time of the incident and was in a 'blackout' state where his memory was interrupted.
However, the court acknowledged the intent of the theft, citing the fact that the vehicle owned by Mr. A and the stolen vehicle were completely different.
The court said, "It cannot be said that he was in a blackout state simply because he was drunk and could not remember," and added, "However, the defendant has faithfully worked as a police officer for over 30 years and is a first-time offender with no criminal history, so the victim should not be punished for the defendant." "The sentence is decided based on comprehensive consideration of the fact that the person does not want to be punished," he said.
Meanwhile, the police confirmed Mr. A's drinking through CCTV, but did not apply the Road Traffic Act (Drunk Driving) charge as it was impossible to measure blood alcohol concentration as time passed.
The police removed Mr. A from his position immediately after the incident and then dismissed him through a disciplinary review committee.
I would like to subscribe to this article.
+1,000 won added
+10,000 won added
-Add 1,000 won
-Additional 10,000 won
Payment may not proceed smoothly in some Internet environments.

343601-04-082252 [예금주 프레시안협동조합(후원금)]Account transfer is also possible.