09. September 2021 – 22:26 clock
The last foothills of the Silly Season whirl through the paddock
George Russell to Mercedes, Valtteri Bottas to Alfa Romeo, Alex Albon to Williams: The Formula 1 driver puzzle for 2022 is put together piece by piece. Before the Italian Grand Prix in Monza (Sunday, 2 p.m., LIVE on RTL) we asked around in the paddock. What's behind the Albon move to Williams? Who will be sitting next to Bottas in the Alfa next year? What are Nico Hulkenberg's chances of an F1 comeback? And: When will there finally be clarity about Sebastian Vettel's future at Aston Martin?
This is behind Albon's move to Williams
Alex Albon only has to serve as reserve and simulator driver for Red Bull for a few more months, then it's time for the Thai: Back to Formula 1. After last week, Albon was said to be very popular with Alfa Romeo, he struck traditional British racing team Williams closed this week, making the change before the Italian GP official.
The fact that the Red Bull homegrown Albon hired at Williams came as no surprise to insiders – although the great bull opponent Mercedes equips the team with engines. On the one hand, Red Bull still has "options for the future" with Albon, as the Brause racing team announced. On the other hand, Red Bull as a group is behind Albon's move to Williams.
Albon deal makes sense for everyone involved
Background: The Thai family Yoovidhya is 51 percent majority owner of Red Bull – and was not very happy last year when Christian Horner and Helmut Marko demoted their compatriot Albon to install the experienced Sergio Perez as number 2 next to Max Verstappen. Accordingly, Red Bull made an F1 comeback Albons. The fact that arch-rival Mercedes roars in the rear of Williams did not play a role.
And the whole thing is worthwhile for Williams too. First, Albon is a strong driver who has already shown his class in F1 (despite being kicked out from RB). Second, the Thai driver brings a nice dowry of millions that the team around team boss Jost Capito can really use. In other words, it's a deal that makes sense for everyone involved.
De Vries shakes Giovinazzi's chair
The question that remains is how things will continue at Alfa Romeo. Valtteri Bottas has been chosen as the successor to Kimi Räikkönen, the second cockpit has not yet been taken. According to RTL research, there are signs that Nyck de Vries will win and the previous regular driver Antonio Giovinazzi will lose his place.
The Dutchman de Vries has long been considered a Formula 1 man. The 26-year-old recently won the Formula E World Championship, and in 2019 de Vries triumphed in Formula 2. Plus points for de Vries: He is managed and managed by Toto Wolff maintains a friendly relationship with Alfa Romeo team boss Frédéric Vasseur. Wolff had already said on the sidelines of the Zandvoort weekend that he did not want to chain de Vries to Mercedes under any circumstances and not to block its way into Formula 1.
By the way: The fact that Mercedes is repeatedly traded as the future engine supplier of Alfa Romeo is irrelevant for the negotiations. Team boss Vasseur should have his hat on when it comes to the driver's question and can – at least that's what it looks like – decide freely.
But one shouldn't write off Giovinazzi entirely. Because: According to RTL information, Ferrari remains engine partner of Alfa Romeo. And behind the former Ferrari junior Giovinazzi is a potent player in Fiat and the powerful Agnelli family.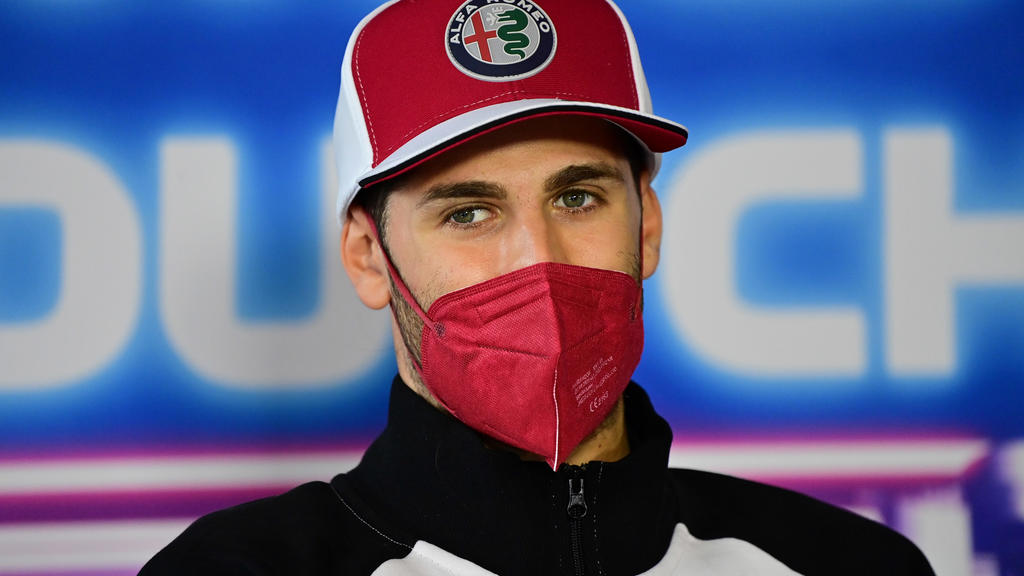 Vettel's future is still uncertain
For Nico Hülkenberg, things look bleak when it comes to the Formula 1 comeback. After the door to Williams is closed, the only option is Alfa Romeo. In poker with de Vries and Giovinazzi, however, the "Hulk" should not have particularly good cards.
The most burning question from a German point of view: When will Aston Martin and Sebastian Vettel finally get out of the quark? It is still not official that the four-time world champion will also drive for the British next year. One thing is clear: Vettel's priorities in life have shifted for some time, Formula 1 no longer plays the dominant role in the 34-year-old's world as it did years ago. Hardly anyone expects Vettel to resign, especially since the German spoke of a long-term project when he started at Aston Martin.
But if Vettel should burst the bomb, Aston Martin would probably be the last chance for Hülkenberg to get back into Formula 1. The 34-year-old is already a substitute driver for the "Greens" and has enjoyed a high reputation in the former Racing Point team, not just since his strong short appearances during the 2020 Corona season. Maybe Hulkenberg can tell us more on Sunday: In Monza, the Hulk is working as an RTL expert. We will broadcast the Italian GP live and exclusively on free TV from 2 p.m. (mar / fgö)
.