With a delay of several years, the first satellite of the Bundeswehr's SARah reconnaissance system was launched yesterday, Saturday. A SpaceX Falcon 9 rocket launched from Vandenberg Space Force Base in California carried the phased array satellite, which weighs around four tons, into space.
news-technologie" width="300"/>
Two missing reflector satellites later this year
SARah consists of two ground stations in Gelsdorf and Kiruna, Sweden, and three satellites; the two missing reflector satellites are scheduled to launch this year. It is intended to be used worldwide for "early crisis detection and crisis management" and to deliver satellite photos at any time of the day, regardless of the weather.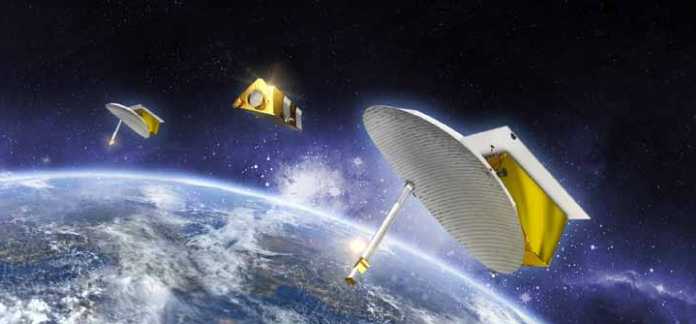 news-technologie" width="610"/>
The Bremen-based satellite company OHB has been working on SARah since 2013 on behalf of the Ministry of Defense and the Federal Office for Equipment, Information Technology and Use of the German Armed Forces (BAAINBw). The first launches were planned for 2018, but had to be postponed several times. The system should provide data for at least 10 years. OHB is, among other things, the operator of the predecessor SAR-Lupe launched in 2007 and the Galileo satellites.

(jow)