In an unprecedented operational deployment, Avellaneda, more precisely Puerto Dock Sud, became the scene of a key event in the productive system of the province of Buenos Aires and the country: the first export of wind towers in Argentina.
Since last Tuesday, the ship "MV Donaugrach" began operating through the Loginter Group at the public dock of Puerto Dock Sud and will load a total of 45 sections of Vestas wind towers with its three 120-ton starboard band cranes. .
The operation is part of the "Outlaw" project, which will include another ship with another 15 sections. There will be a second project called "Pryor" with 42 more sections. Both projects will export a total of 102 sections of domestically produced wind towers to the United States.
"It is an unprecedented event in the country, and it is an honor that Puerto Dock Sud is the setting and part of the logistics chain where the first export of national production from the wind sector is carried out. It demonstrates the potential of Buenos Aires ports and the value they can add to the productive chain of the Province of Buenos Aires and the country, "said Carla Monrabal, president of the Puerto Dock Sud Management Consortium.
"Renewable energies are key to meeting energy demands while reducing carbon dioxide emissions and being more environmentally friendly. They also allow reducing costs. In Argentina, moreover, an event like this allows the economy to be reactivated, in the current context that we are experiencing with the pandemic, "he added.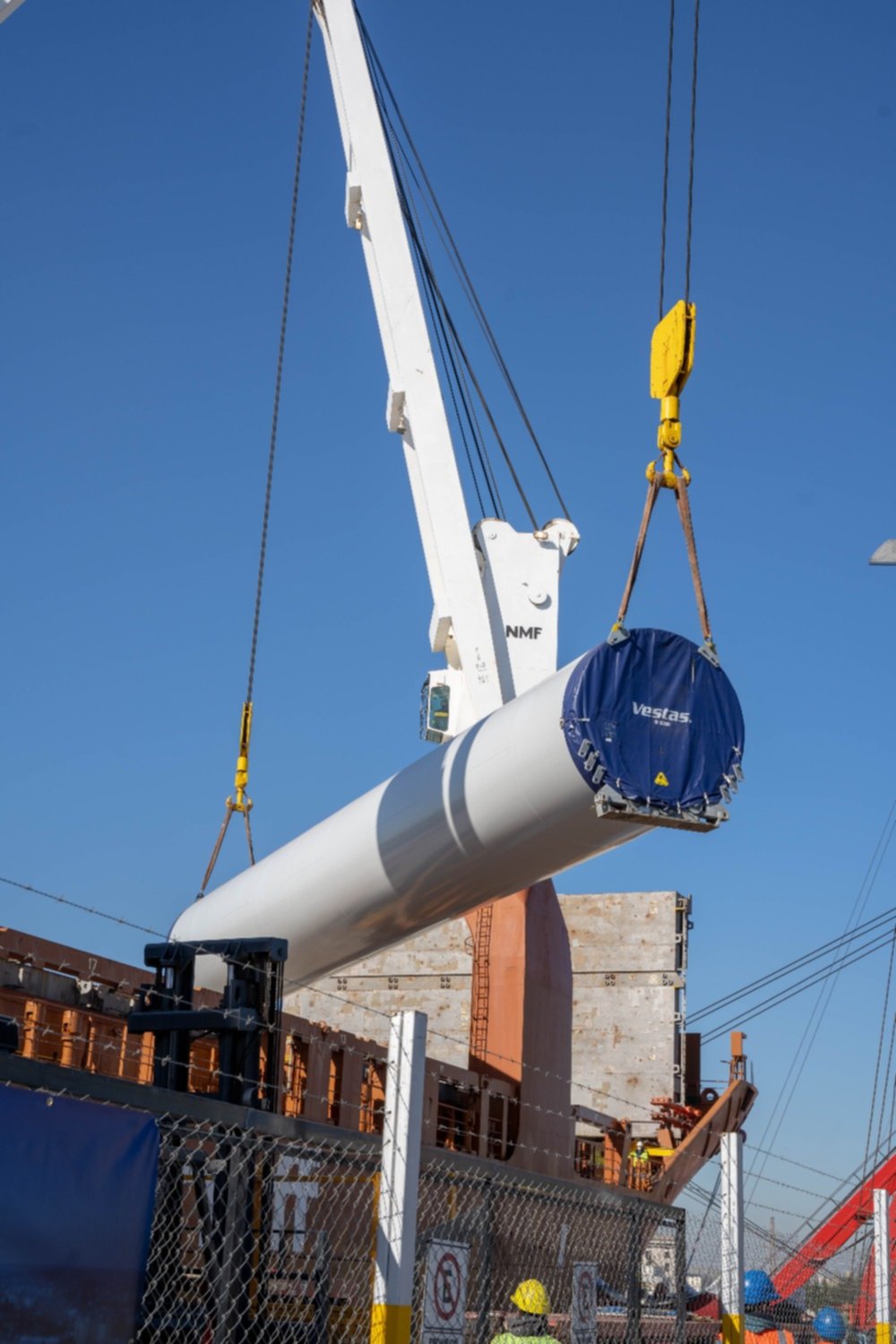 The towers are produced by GRI Calviño Towers Argentina SA (made up of GRI Renewable Industries and Metalúrgica Calviño SA).
Both started this project in 2017 with the aim of manufacturing world-class wind towers in the Argentine Republic. They have a plant of 50,000 covered industrial m2 and 30,000 m2 discovered with the latest technology.
During 2020, they were working to achieve the first export in record time. They had the support of the Ministry of Productive Development of the Nation, INTI and the Ministry of Production, Science and Technology of Buenos Aires.
According to the World Wind Energy Council (GWEC), Argentina is the fifth country on the continent in wind energy. It is behind the United States, Brazil, Mexico and Canada.
.