Updated on 07/27/2022 at 2:00 p.m
The pecking order in the Bundesliga will not change even after Robert Lewandowski's departure to FC Barcelona.
Bayern Munich's former successful coach Felix Magath is convinced of that.
Magath sees a certain player as the guarantee for Bayern's eleventh championship in a row – and for many more.
Even after the loss of world footballer Robert Lewandowski, FC Bayern Munich will be German champions for the eleventh time in a row, according to his former coach Felix Magath.
In an interview with "Sport Bild" (Wednesday), the 69-year-old sees national goalkeeper Manuel Neuer in particular as a guarantee of success for the record champion.
Magath: With Neuer, FC Bayern will always be German champions
"At least as long as Manuel Neuer is playing in Munich, FC Bayern will be German champions!" Magath said of the 36-year-old goalkeeper. "He's still the best goalkeeper in the world for me. Add to that his personality and attitude and he's had a huge impact on the team."
He believes that Neuer "would be fundamentally more difficult to replace" than Lewandowski – even if "such comparisons" are difficult to draw, Magath admitted. The 33-year-old Lewandowski moved to FC Barcelona. Neuer's contract runs until 2024.
Magath: BVB, Leipzig and Leverkusen will hit Bayern
According to Magath, Bayern's toughest competitors in the Bundesliga season, which begins on August 5, will again be Borussia Dortmund, cup winners RB Leipzig and Bayer Leverkusen. He named VfL Bochum and FC Augsburg as relegation candidates.
Also read: BVB's new star striker successfully operated on cancer
Under certain circumstances, he believes his last employer, Hertha BSC, can have a better season than the last. "Hertha has announced that it will do a lot more on the transfer market. If that is successful, the club will end up in midfield," believes the 1980 European champion. "If not, it will be difficult again."
Magath only saved the Berliners from relegation last season thanks to a successful relegation against second division third-placed Hamburger SV. (dpa/hau)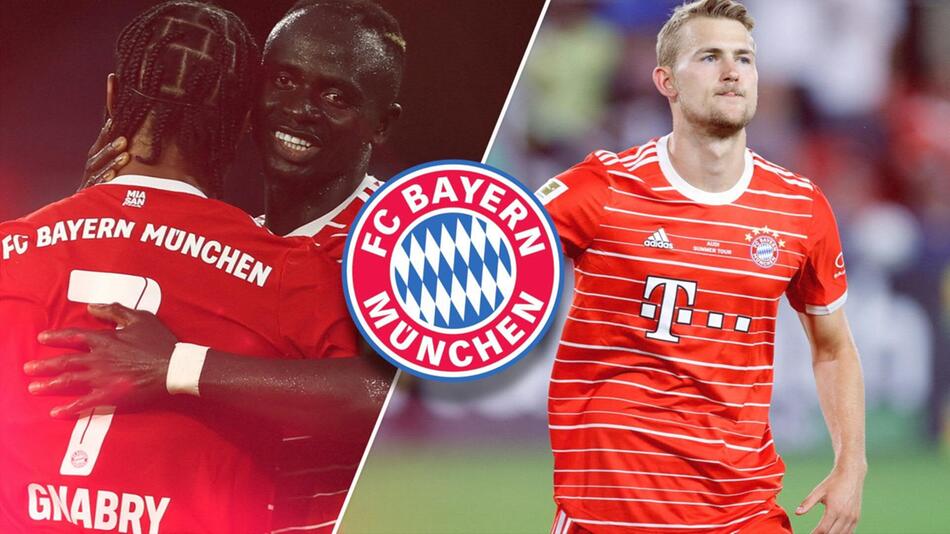 The two star newcomers Sadio Mané and Matthijs de Ligt celebrated a dream debut in the FC Bayern jersey. In a clear 6:2 (3:0) friendly win against DC United as part of the USA trip, Mané scored the lead after just 4:15 minutes, de Ligt was even faster and only needed 1:35 minutes for his debut goal.