The relatives of the martyrs, who went to the Cebeci Military Cemetery for Father's Day, burst into tears.
Father's Day was sad at Cebeci Military Cemetery in Ankara
Relatives of martyrs who buried their loved ones commemorated the heroes at their graves on this special day, accompanied by prayers.
One of the families who came to the Cebeci Military Cemetery in the early hours of the morning and did not leave the 'martyr fathers' alone caught everyone's attention.
A martyr's daughter, who came to the cemetery with her wedding dress, could not hold back her tears at her father's grave. The martyrdom, where emotional moments were also experienced, was filled with visitors throughout the day.
"He died 7 months after graduation"
Hamit Köse, father of martyr Osman Ercüment Köse, who stated that they spend every special day as a family at the grave of his martyr's son, "7 months after my son graduated, he went to the Karakoçan district of Elazığ as a team commander. They detect that there is a large terrorist group in the operation. While they were crossing Ohi Stream on their way to the operation, he saw one of his soldiers falling into the water. He also jumps into the water to save himself confidently due to his success in swimming lessons. He saves the soldier, but he himself could not be saved. I myself am a retired sergeant.
Father's Day at the Cemetery in Ankara Video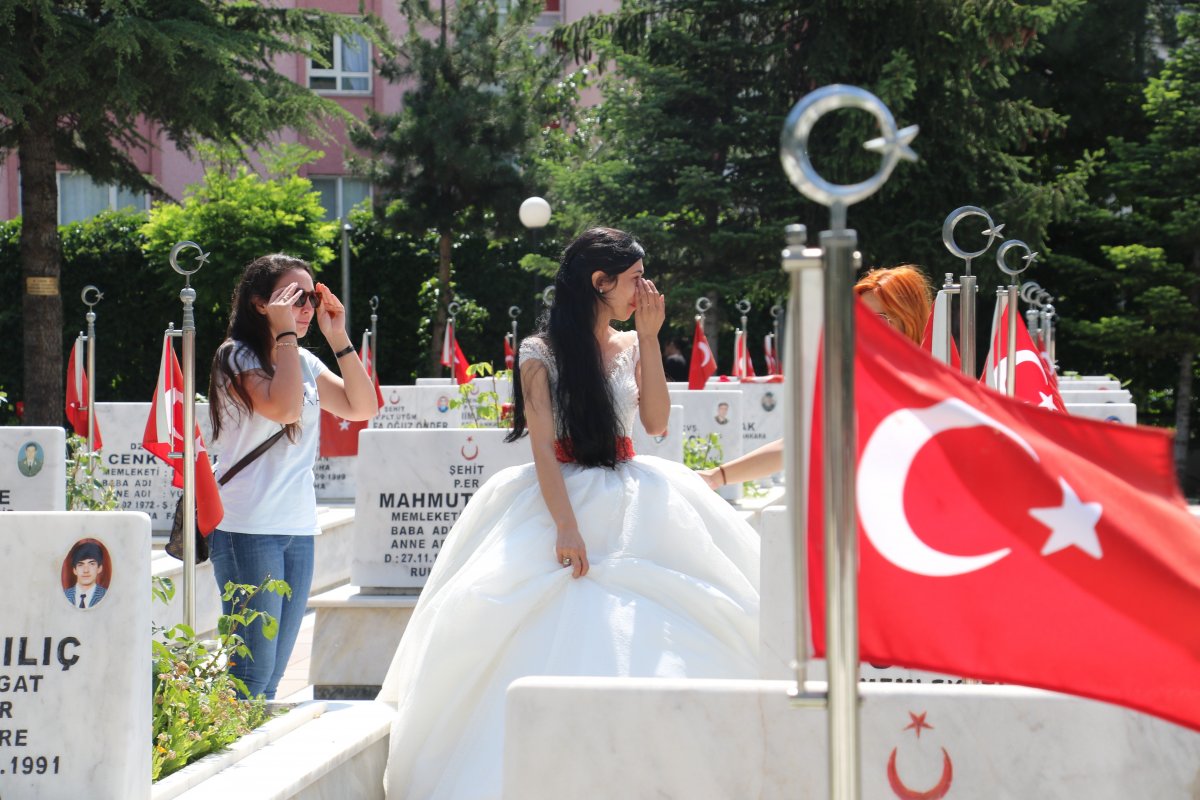 "Now they are our elder"
We spend special occasions here. We come here, hug and kiss the tombstone and celebrate their special days. While they are coming to our special days, we come to them. Now they are our elder" used the expressions.
"If he wasn't a martyr, we would have had his wedding"
Martyr Umut Coşkun's father, Alim Coşkun, stated that he was uneasy when his son's grave did not come to him. "He has an indescribable pain. I am here every day. I come every morning. If he had not been a martyr, we would have held his wedding, it was not possible. The pain of a child is very difficult. I feel uneasy if I do not come here." he said.