contents
The Swiss photo artist Georg Aerni finds his motifs where architecture meets nature: concrete buildings in the high mountains or stone towers in the landscape of Apulia. The Fotostiftung Schweiz in Winterthur honors his unique view of the world with the retrospective «Silent Transition».
It's not architectural photography. It's not landscape photography. "I wouldn't know what it is if it weren't art," says the artist Georg Aerni mischievously.
In fact, his images are reminiscent of paintings or artistic graphic design. A wall in a quarry, for example, that looks like it was painted. Or a landscape of greenhouses in southern Spain that looks like it was drawn with a ruler.
Architectural photography meets art
Sometimes you don't realize it right away, but his pictures are highly precise, meticulous compositions. Georg Aerni was an architect when he was young, then came to architectural photography and art. He is a meticulous planner who leaves nothing to chance. He uses his skills as a trained architect for his art.
In contrast to the architect, as an artist he can do and control everything himself from A to Z. «From planning to execution, I can do it all myself. I think that's very nice, »says Aerni.
An artist and control freak
In his art, Georg Aerni is a control freak, even obsessed. It starts with searching and finding his motifs. For example, he studies aerial photographs of landscapes to locate interesting objects. Whenever he is out and about, he takes notes and carefully enters possible motives on a card on his mobile phone.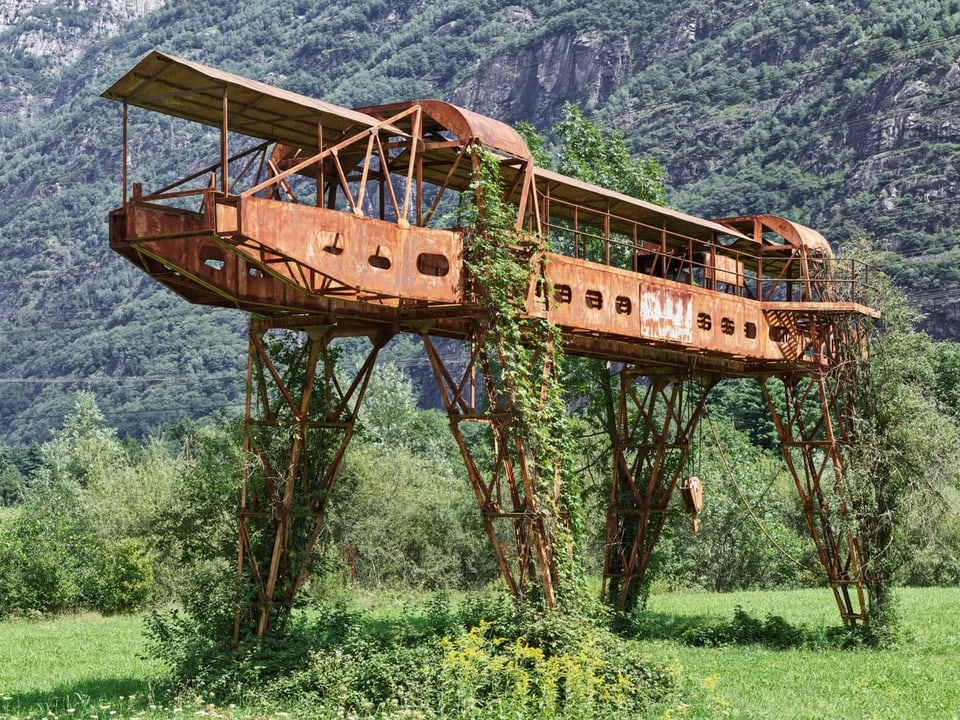 "I'm often out and about without my professional camera. Then I take notes with my cell phone and then later – possibly many years later – come back to this place to take the picture," he says. The weather and the season and time of day have to be right so that he can find the lighting conditions he needs for his shots.
A lot of technology for promising pictures
For his pictures, he uses a large-format camera of the kind used in architectural photography. The lens can be "shifted" – i.e. moved horizontally and vertically. This allows perspectives that would not be possible with an ordinary camera.
The gaze is always directed straight at the subject. Nothing is accidentally wrong, everything is in balance. «With my high-tech camera, I have very precise design options. This allows me to define the image composition very clearly," explains Aerni.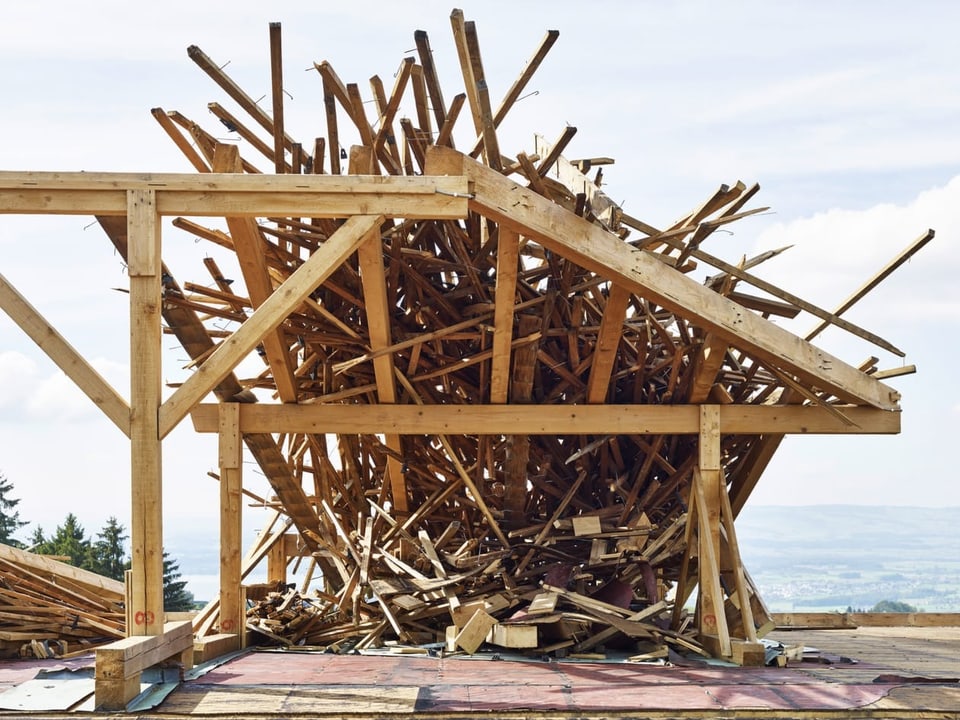 Sometimes beautiful, sometimes ugly
The effect of his works is captivating. Some of the images are irritating. Mostly inconspicuous at first glance, on closer inspection it becomes more and more complex. They have a particularly strong effect in large formats, as can now be seen in the "Silent Transition" exhibition in Winterthur.
There is a subtle irony in some. Some have a calming, almost hypnotic effect. Georg Aerni's pictures are never unequivocal. When you look at it, you often don't immediately understand what is actually being shown. And that's a good thing: Because you can see what you want in it.
exhibition notice

open box
Box zuklappen


The photo exhibition "Silent Transition" by Georg Aerni will take place at the Fotostiftung Schweiz in Winterthur until October 16, 2022.