Ex-DFB star criticizes Rubiales and Rummenigge
---
Updated on 08/30/2023Reading time: 2 min.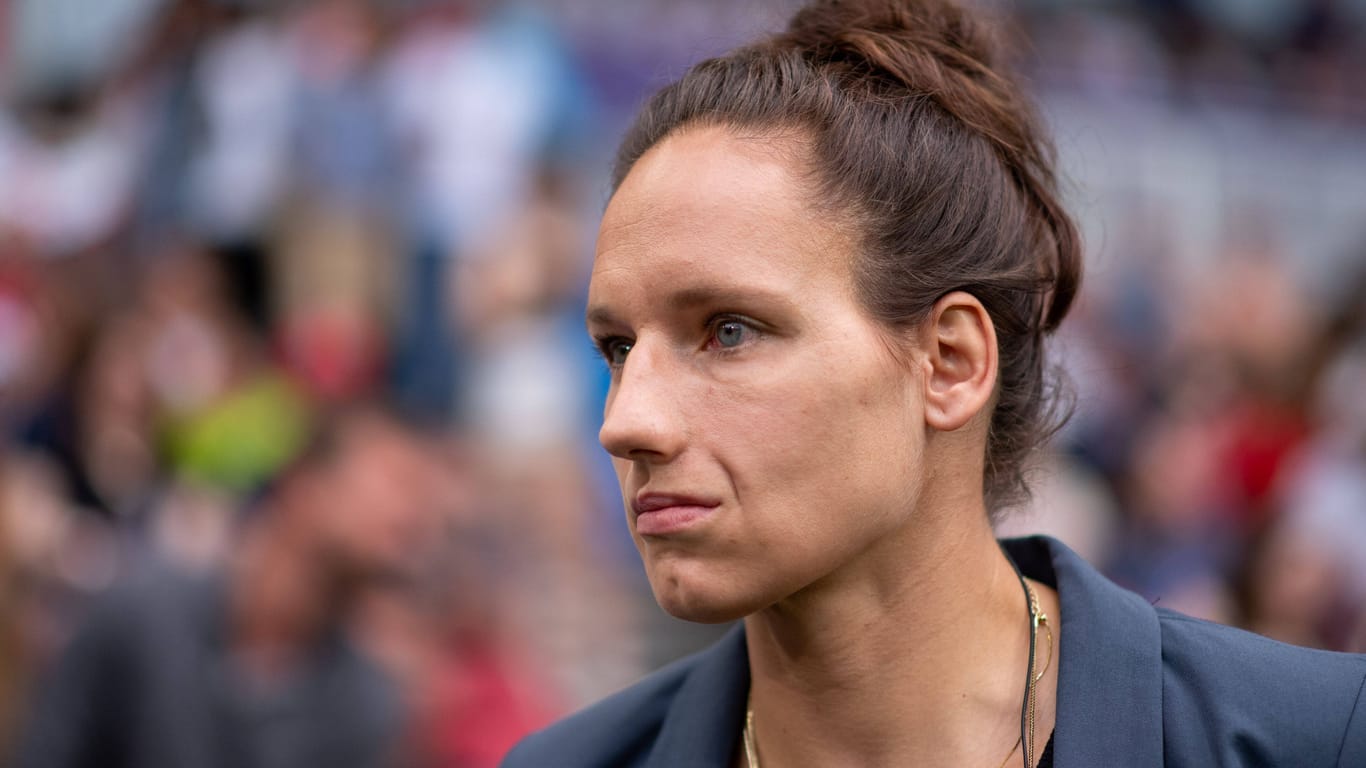 The kissing scandal surrounding Spain's association president Luis Rubiales continues to spread. An ex-DFB star criticizes this sharply – and also targets Karl-Heinz Rummenigge.
Former international Babett Peter has criticized Karl-Heinz Rummenigge for his reaction to the kiss debate after Spain's World Cup title.
"Inappropriate, unnecessary and unacceptable for a man with his experience and in his role, in which he has held important positions in international football for decades and is still a member of the Uefa Executive Committee today," said the Olympic champion to "Sport Bild".
Peter: Rummenigge's reaction "worries me"
"In his position at FC Bayern, he is also a representative for one of the best women's football teams in Germany and Europe. The sign he sent to his own players with his totally misguided statement worries me," said Peter Won the World Cup with Germany in 2007.
The Spanish association president Luis Rubiales kissed the player Jennifer Hermoso on the mouth without being asked after winning the World Cup final. Rummenigge had expressed understanding for Rubiales' behavior. "When you become world champion, you are emotional. And what he did there is – sorry, with all due respect – absolutely okay," Rummenigge said. In addition, emotionality is important in football, one should "leave the church in the village".
Peter asks Rubiales to resign
Even before the much-criticized kiss, Rubiales had hugged the other player and kissed her on the cheek. "I found Rubiales' behavior towards all the players to be very intrusive and a little too enthusiastic," criticizes Peter. The kiss for Hermoso was then just as "absolutely inappropriate" as the previous grip on the crotch in the stands. "It quickly became clear to me that his reaction would overshadow the historic success of the Spanish women. It's a shame," said Peter.
A former Real Madrid player, Peter is known for the "friendly, enthusiastic warmth that is deeply rooted in Spanish culture". Nevertheless, Rubiale's behavior went far beyond that. The consequence: Rubiales must resign or be relieved of his offices, including that of Vice President of Uefa.
Attention an opportunity for change
In addition, in the future one must "hear the concerns of players, women, but also concerned people from other groups everywhere and at all times, be investigative with regard to unacceptable misconduct and questionable developments and act if necessary."
It is an opportunity for the management levels of the associations to "critically review their thinking and actions, to revolutionize and diversify them," says Peter. The reactions to the incident, including from Rummenigge, had shown that a lot still had to be done across national borders.