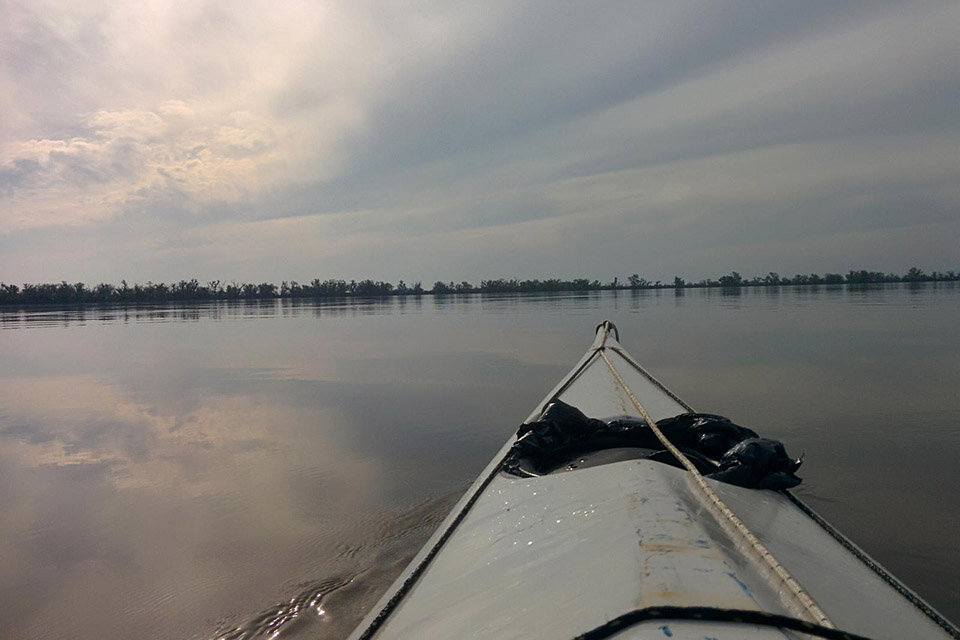 Eury says… it's what bores me, igneously it bites my mind, like a camuati, astonishing me; like lightning, but also flooding it, like a tsunami, but Creole, like when the big freighters pass by, -a style similar to that painted by Hokusai, but instead of having Mount Fuji in the background, seen from Konagawa, he had the Monument- Whether I have already crossed, or am about to cross Carone, and I have already entered for half a league, and sometimes, automatically, my brain screen also hangs, frozen as if by an icy ray of pure Kryptonite… More It often happens to me when they have already crossed me, and I am buoyed -but not set sail badly, or zombie, or sucked -my faith in Christ has kept me from those excesses- adrift like a jangadero. And I am groggy, as Briscoe left Carlitos.
Maybe I'm… like dizzyingly daydreaming, and that's why that phrase fills my croquette: and that's been happening to me since Eury was erased. And I'm sure the one who regrets it the most is me. Because no one else from the bar dares to repeat: (as) Eury says… Because quoting it became a classic, someone had an opinion and another jumped with the ritornello: (but) Eury says… because the girl, inevitably, had a to retort… No one even dares to ask about her. A kind of hole. A style that gave Sheffield the impact of the succulent Exocet launched by Bedacarratz from his Super Étendard. As if the earth had swallowed her, the Pacha, a black hole: one day we piled up that she hadn't painted for a couple of weeks, the beautiful Euripidesa – that's how the old man had fancied writing it down, but with those of the Registration there was no case, there was no settlement, until both parties settled on Eulalia Eutifra (Eleuteria Eulogia, Eupheuesa) Eucarística, who everyone will later know as Eury- and, uen, like me, the foreman of the Hor(acio) workshop- Feu(erbach), alias the (tara-service of) Hor-feu, in my capacity as unredeemed cadet of the group (but without being the son of the opa: be careful with me, that I am deceiving, I am not any-any paparulo, eh), I took on the commission to find out how the hand with our beautiful friend, also known as Flordeus, came about… Then it occurred to me to fall for the kayakers -of which the erased-of-the-map had been an active member- to chamuyármelos, but little or nothing they sang to me, which made me suspect that there was a chúcaro pact, between them, wave the omertá of the ma fiosi.
And it turns out that, after a week, maybe, when I was finishing singing La balsa, at one point, from a table in the resto-bar (from Florida), he insisted on making a gesture: I thought it was because of the song, but , dequerusa, as in key (de fa, hojojo), hitting his cowboy with his index finger, until I realized that I was beating that Eury had been bitten by a snake. Because she was a lot to cross, in her own kayak or cast in another, double, especially with friends. Very close, she got by, managing by herself: no restraint could give them a hand when they took the kayaks to put away. And then they ran over a bar, the most tasteless they found, an example: the Sibila, or the Le bistrot de Le Théo & Vincent, or the Sedah. Old (of the water) Cervera began to beat Las Naides… And others: Las Argonáuchicas… A long time later someone encouraged us that they were always all dressed in white, as if they were going to take their first communion, or to get married. To the fillhas of Iemanjá. And this reached their ears, and they adopted it, somewhat modified, to rename the group -some of them had the idea of ​​renaming the entire fleet of their kayaks, but someone beat them because it was bad luck, it was yeta… And if not Just look at what happened to the glorious ARA Belgrano, whose original name was US NAVY Phoenix…
They seized and sold the entire flotilla, and they bought a kind of catamaran, from the crazy Sissano (the alias was because he was named Onassis, as a shipowner, but without a fly…), and they launched it as Feuilles mortes (de rire) . And then they just navigated in that bug, singing the song of the dead leaves, popularized by Montand, Aznavour, etc. Even Eric –the one-armed- Clapton recorded a cover for you: Autumn leaves… (as Winter arrives, Eury dixit…).
In short: for not having been able to extract any information from the fans of rowing, Pichino (Carone) entered me to cross every other day, with my viola on his shoulder… I grabbed and sat down to sing, and after a while people began to fall.. And in the breaks, someone always wanted to comment on something, apart from the rising or falling. And they began to comment, with variations, something about one of the girls from the catamaran, who after they crossed her, she hadn't come back anymore. Why? Because she had crossed in the footsteps of a… gentleman, eaten away by jealousy.
And when she verified that the point, Arístides (Zommot, who sold Titanlux, for Dion and Sosba, Co), was tanning with an islera (apparently she surprised them in full swing…), she cursed him, as if possessed: dae aleamaa yadribuk, which in Turkish means blindness strikes you. And he turned around (because, indeed, the other one was being possessed). But, she never returned to the shore, to ask that they cross it, because wrapped in flames as she was going, she stepped on a yarará, and the snake, at its touch, sank its lethal fangs into her. And there she fell, as if struck down: no-on, caracara meat, like the Late Correa…
Others believed that she and those of the cata had been shipwrecked, she had swallowed them, like the Titanic, the Bimairuzú, Maelstrøm wave, far upriver, to later spit them out in the Valerio pool, but she had become, instead of ceibo, like Anahí, in a succulent curiyú. Those were some of the stories that were told. But there were those who affirmed that she was all macana, that he knew how to see her, inland islands, walking like a zombie, under a satin sky, always dressed like a filha or an orisha, white and wandering, di bianco vestita, without the company of any of Las Naides. And others, as if emerging limpidly from the camalotal and the irupés, sobbing River of Tears, those tears like drops of dew falling from a petal, with a curtain of moaning harps… And who searched for them like a baqueana, for those who entered passing the funnel The hikers, grateful, quoted, with food, grass, etc. And they brought skins, capybara, or curiyú, inclusive.
Well, I continue with that gutted, almost exclusively, Troyan wave, brain worm wave. Preferably when I'm going at full speed (forgetting that Carone crossed my path again), looking up but watching where I put the camambuses and pouring out my verses from the soul, because the couplets are gushing out of me like spring water, catching that Eury comes to me following, but not half a head, a neck away. She comes following my footprint, but as if guiding me like a Cayetano. And what Eury says, something says that I don't understand precisely, while I feel my soul flooded by a freshness of clover, but also of roses-orchids (as the great Chivita beat), feeling meek as lagoon water, like the little flame from the cover of the Cat (Barbieri).
But it also happens to me -Pichino has made me the well-known gauchado of crossing paths-, in my capacity as… (Robinson) Crusoe, after having been hospitalized, under-a-turquoise-blue-sky, without knowing if I'm dreaming, like Calderón de la Barca (no, if he's going to miss it: recently disembarked), or what a spell explodes, maybe I'm hallucinating -as Eury and his choir of the fallen leaves of Las Naides would have defined- because it's as if I were listening – I am already in the middle of a ceibal-, which Eury says -with her lips made of irupé petals, as if trilling deafly, cryogenically, iridescently like a hummingbird, like a bundle of sapukays arpeggios-, begging me: love me, love me, like you loved me in amazement in silence to that one who lay on the insula of the artificial lake, hypnotized by that incessant nakedness of the cement in which the nymph was cast, her eternal rest, unfading, returns to that night in which I, like a Slavic Crista, found myself nailed, reddened in the infinite present, without the Southern Cross, with no other guide than the stars of your eyes, love me, love me, love me!