Erdogan opens the NATO door to Finland – and humiliates Sweden: what is behind the explosive deal
After months of wrangling, Turkey now wants to let Finland into NATO, but not Sweden. This is not only a problem for Stockholm, but also for NATO.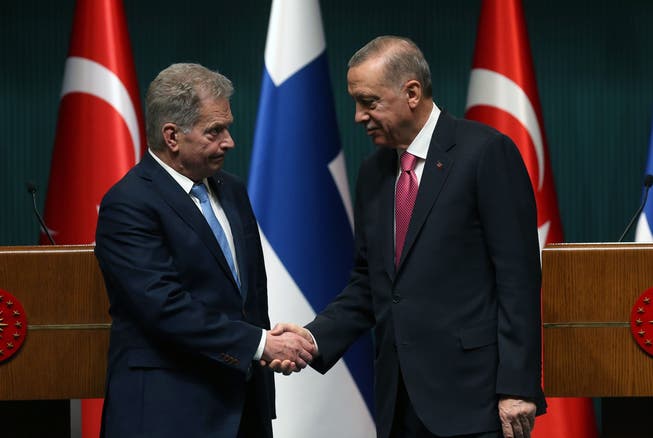 Turkish President Recep Tayyip Erdogan finally said yes on Friday – or "yes, but". He told Finnish President Sauli Niinistö in Ankara that Parliament will hopefully deal with the NATO proposal before the Turkish elections in mid-May.