Tereshkovich is sure that Gauguin married her for the inheritance. True, the woman recently managed to transfer the property to her daughter. Now Catherine intends to take revenge on Solntsev for a painful marriage.
"He used me to get all money and property from me after death. What a fool I was to write a will on him! He just made me somehow. Under hypnosis, most likely. He demanded that I not say anything about the will of my daughter Polina. So that after my death he got all the property, and Polina only got an old rusty car.
He thought of everything so that they would not legally undermine him. If I had not annulled the will and divorced, it would have been simply impossible for Pauline to win the trial against Gauguin. He calculated everything! But I'm smarter than him! He won't get a penny from me. I have annulled my will. And I wrote off all the property to my daughter! " – 66-year-old Tereshkovich is indignant.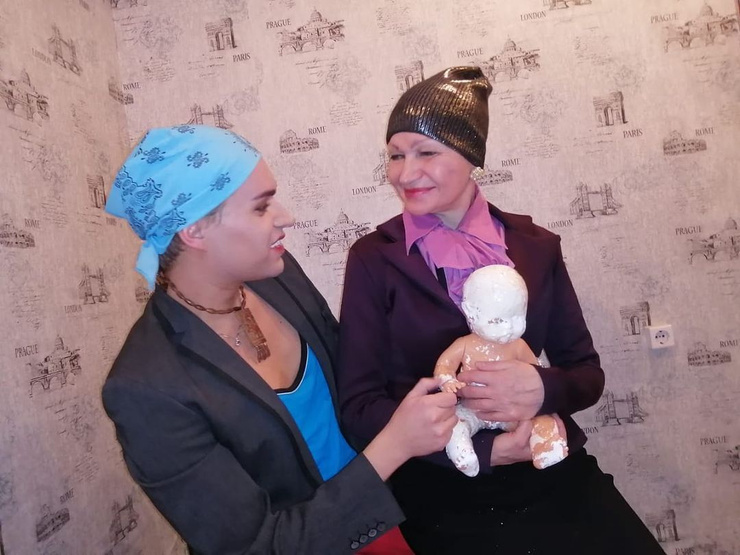 Now Catherine intends to make sure that Gauguin will forever lose the desire to deceive wealthy women. "I will add so that he will rot in prison on a bunk. So that no more decent and naive woman falls into the dirty clutches of this gigolo and rogue, "said the showman's ex-wife in an interview with" Interlocutor ".
do not missGauguin Solntsev: "Why did Dana Borisova send her daughter abroad? Start to stick around again? "
As for Solntsev, it seems that he is not going to grieve because of the failure in his personal life and is already looking for a new wealthy companion.
"That's all. I wish my ex-wife happiness in my personal life and as a gift I give her my beautiful surname for life. And since I am single again, I am ready to meet a faithful, educated girl who does not drink, who does not have material and moral problems. Any age. I admit the presence of children. Write to direct, "- shared 40-year-old Gauguin in his personal blog.
Photo: social networks