In the early morning of the 19th, a fire broke out in an apartment building in Singok-dong, Uijeongbu-si, Gyeonggi-do, and 63 residents were evacuated.
According to the Gyeonggi-do Northern Fire and Disaster Headquarters and Uijeongbu Fire Station, a fire broke out in the living room on the second floor of an apartment in Singok-dong at 3:23 am that day.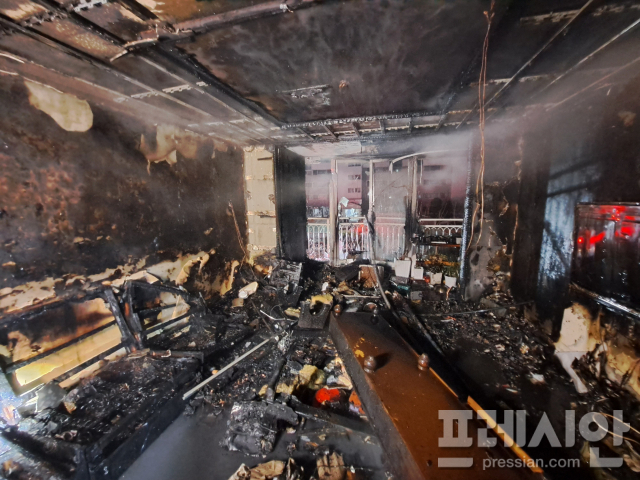 63 residents escaped from the fire.
In the process, three people, including resident A (54), suffered second-degree burns and are receiving treatment at the hospital. Fortunately, the extent of the injury is not serious.
Fire authorities are currently investigating the exact cause of the fire.
I would like to pay a subscription fee for this article.
Add +1,000 won
Add +10,000 won
-Add 1,000 won
-Add 10,000 won
Payment may not proceed smoothly in some Internet environments.

343601-04-082252 [예금주 프레시안협동조합(후원금)]Account transfer is also possible.