A violent wind-blown forest fire destroyed hundreds of homes in the US state of Colorado.
At least half a dozen people were injured and thousands forced to flee.
In Louisville and Superior, around 34,000 residents were asked to take shelter in safety, said the sheriff's office for the Boulder district.
Smaller grass fires would have turned into two bigger fires because of extremely strong winds, Sheriff Joe Pelle told journalists. One of them could be brought under control, but the other spread very quickly. Within hours, the fire spread through the dry and dusty countryside of Boulder County, covering an estimated 647.5 acres and destroying more than 500 homes.
The fires may have been triggered by the strong wind tearing power lines to the ground, media reports said. The drought, which has persisted for months, has exacerbated the situation. The National Weather Service spoke of gusts of up to around 170 kilometers per hour of a "truly historic" storm.
Evacuation orders were issued for the city of Superior with around 13,000 residents and for the neighboring community of Louisville with 18,000 residents.
Sheriff Pelle said an entire settlement of 370 houses west of Superior went up in flames and 210 apartments were lost in Superior Old Town along with other apartments in the area. The property damage also included a mall and a hotel in Superior, officials said. According to a report by the Denver Post, this could be the worst fire in the state's history.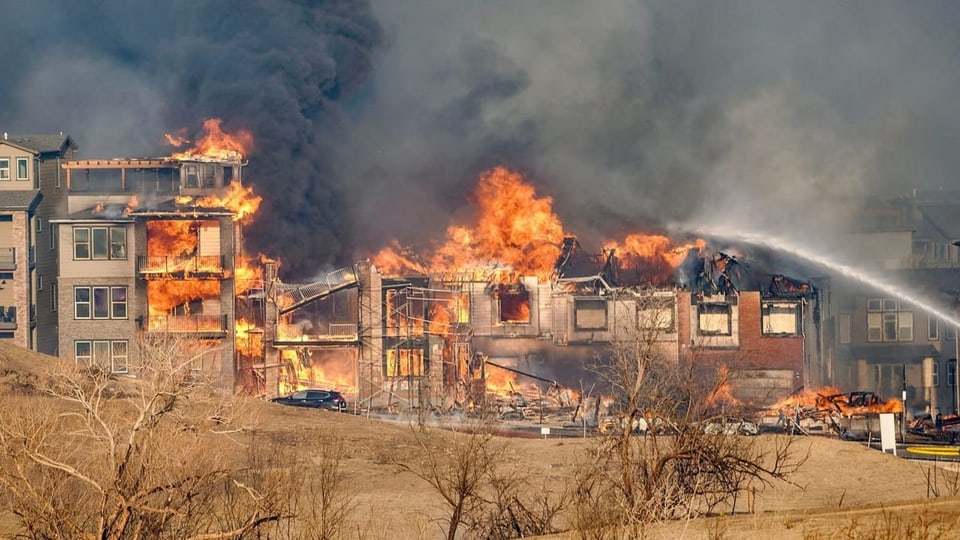 There have been no reports of deaths to date. Six people were treated for injuries from the forest fires at the hospital in the neighboring town of Broomfield. There was initially no official confirmation. "Given the size and intensity of the fire in a densely populated area, we would not be surprised if there were injuries or deaths," emphasized the sheriff.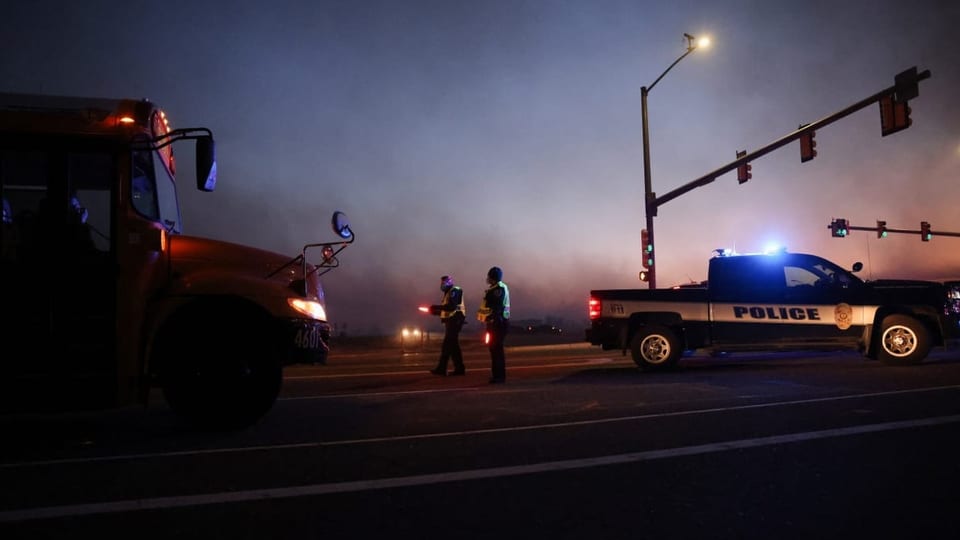 According to Pelle, stormy winds made it impossible to stop the rapid advance of the fire. Wind gusts of up to 177 km per hour were reported in Boulder. According to the weather forecast, however, the strong winds should subside on Friday. In addition, meteorologists announced snowfall for the next few days, which could make the fight against the fires easier.
Colorado's governor Jared Polis spoke of a force of nature and declared the district north of the regional capital Denver a state of emergency. In a matter of seconds, the flames spread the length of a football field, leaving people with little time to rescue their most important belongings. "It will be a difficult process for the families directly affected in Colorado to rebuild their lives," added the governor.