Sport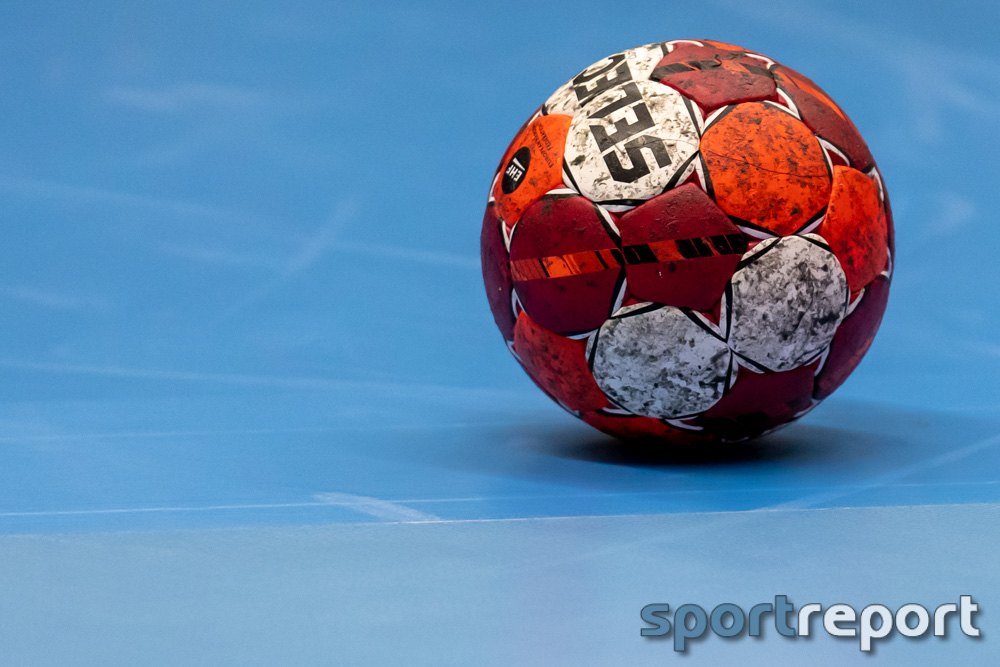 © Sportreport
The first winner of the season is FÖRTHOF UHK KREMS! The people of Wachau decide the Lower Austria derby at roomz JAGS Vöslau in a dramatic game by 32:31 (17:16).
Sebastian Feichtinger scored the decisive goal with the final siren, after Vöslau were still 27:31 behind (in the minute 55:23) about 30 seconds before the end of the game with a goal from ex-national team player and Vöslau new signing Romas Kirveliavicius could equalize.
In a full thermal baths hall in Vöslau, Kremser Benedikt Rudischer scored the first goal of the 2023/24 season, beating ex-national goalkeeper Thomas Bauer to 0:1. After the Wachau team scored the opening goal, the Lower Austria derby developed into an exciting opening game of this year's HLA MEISTERLIGA season that was balanced over long stretches. When Kremser were able to pull away by up to four goals in the last 15 minutes, the game seemed to be heading towards a decision. But led by Thomas Bauer in goal, who returned to the domestic league in the summer after many years abroad, and Romas Kirveliavicius (with two goals in the last 70 seconds of the game), the home side managed to equalize again (31:31, 59:27- Minute). But that shouldn't be enough to win a point, because in a heart-stopping final, FÖRTHOF UHK Krems succeeds through Sebastian Feichtinger's buzzer beater to the 32:31 away win at roomz JAGS Vöslau!
The other five games of the 1st round will follow on Saturday, including the duel between promoted UHC Speed ​​Connect Hollabrunn and runner-up HC LINZ AG /Sa, 2.9. at 7.30 p.m., live on krone.tv).
---
1st match day basic round HLA MEISTERLIGA

roomz JAGS Vöslau vs. FÖRTHOF UHK KREMS 31:32 (16:17)
Fri., 1.9.2023, 7 p.m.; Thermal baths in Bad Vöslau

Thrower roomz JAGS Vöslau:Julian Riedner (6), Raphael Muck (3), Fabian Posch (4), Ole Gunnar Steinhagen (3), Romas Kirveliavicius (3), Marian Teubert (3), Fabian Schartel (2), , Richard Wöss (2), Mateo Dika (1),Moritz Doblhoff-Dier (1), Sandro Jankovic (1)


Thrower FÖRTHOF UHK KREMS:Tim Rozman (5), Sebastian Feichtinger (5), Kenan Hasecic (4), Benedikt Rudischer (4), Tobias Auss (4), Stephan Wiesbauer (3), Marko Simek (3), Wilhelm Jelinek (2), Moritz Mittendorfer (1), Tine Gartner (1)
The statistics
---
Bregenz Handball vs. SC kelag Ferlach
Sat., 09/02/2023, 18:30; Handball Arena Rieden Vorkloster
HLA MEISTERLIGA Matchcenter
HLA MEISTERLIGA ticket shop
Markus Mahr, Bregenz Handball:"The first game of the season is always a bit of a surprise, as few teams know exactly where they are at the moment. We have to be prepared to deliver our game in a focused manner for 60 minutes in order to win against a strong opponent like Ferlach."
Risto Arnaudovski, Trainer SC kelag Ferlach:"We are happy that it is finally starting. With Bregenz away, a difficult game awaits us. We have little information about the newly formed Bregenz team. But the newcomers have catchy names. Nevertheless, we will try everything to score points in Bregenz for the first time."
---
HSG Holding Graz vs. ALPLA HC Hard
Sat., 2.9.2023, 7 p.m.; Raiffeisen Sports Park Graz
HLA MEISTERLIGA Matchcenter
HLA MEISTERLIGA ticket shop
Ramon Raschid / Captain HSG Holding Graz:"It's finally started again! We're particularly pleased that we're starting with a home game and we want to show a good game right from the start. Competing against Hard is never easy, the team has a lot of quality and experience. We will call everything on Saturday and want to surprise right from the start."
Ivan Horvat, ALPLA HC Hard: "We did a good job in pre-season and won the SUPERCUP trophy last weekend, which is a good start for the whole team and the new season. In the opening game of the HLA MEISTERLIGA we're off to Graz on Saturday, where we're expecting a difficult game. Graz has strengthened in some positions and it comes to the first meeting with our former teammates Srdjan, Lukas and Linus. We've prepared well and will do everything we can to bring home two points. Unfortunately our captain Dominik Schmid is still injured and we have to do without him on Saturday evening. We hope that he will be fit again very soon and join us on the record because we have a long season ahead of us and we will need him."
---
BT Füchse Auto Pichler vs. Sparkasse Schwaz Handball Tirol
Sat., 2/9/2023, 19:00; Hannes-Bammer Halle
HLA MEISTERLIGA Matchcenter
HLA MEISTERLIGA ticket shop
Christoph Jauernik, coach Sparkasse Schwaz Handball Tirol:"My handwriting is certainly recognizable in a certain form, although I'm more of setting a framework in which the players can move quite freely. We have a good mix of established and young players in the team and have gained experienced players. We have established some tactical processes together over the last few weeks, the focus now has to be on bringing stability into all phases of the game. There were many scenes in the test matches that we had imagined. But there are still a few things to optimize. In the next few weeks we will see how far we have come – and how we can hold our own against the national competition after tests against German, Swiss and Italian teams. We've seen a bit of video footage of the foxes, but ultimately we're going into the game with a basic concept that we can vary depending on the opponent's defense. We need to keep the focus on ourselves and not worry too much about new players or the opposition's alignment. We're ready for Saturday anyway."
---
HC FIVERS WAT Margareten vs. HSG XeNTiS Bärnbach/Köflach
Sat., 2.9.2023, 7:30 p.m.; Gymnasium Margareten
HLA MEISTERLIGA Matchcenter
HLA MEISTERLIGA ticket shop
Peter Eckl, coach HC FIVERS WAT Margareten: "It's a bit like jumping in at the deep end. Nobody can say today how strong the HSG is. The upgrade with four Croatian and one Slovenian legionnaire is of course impressive. Of course we lost a lot of substance due to our departures on paper, but the preparation phase for the championship makes me optimistic. The mood is good, the performances in the friendlies were ok. We'll definitely need some time, but of course we want to show what we're made of in the first home game."
Luka Zivzej, coach HSG XeNTIS Bärnbach/Köflach:"I always want to win with my team. We have to fight in every game and do our best. We are currently fully focused on the FIVERS. We go into the game with positive energy and will give everything – if the opponent is better in the end and wins, then we have to congratulate."
---
UHC Speed Connect Hollabrunn vs. HC LINZ AG
Sat., 2.9.2023, 7:30 p.m.; Weinviertel Arena
Live on krone.tv
HLA MEISTERLIGA Matchcenter
HLA MEISTERLIGA ticket shop
Vlatko Mitkov, TrainerUHC Speed Connect Hollabrunn:The time we dreamed of has finally come. The UHC Hollabrunn will play in the first division. There are no easy opponents for us. We have to play well, remain disciplined, give everything and also go beyond our limits. On Saturday we have the runners-up at home, who has great playing quality as a team. But at home we always want to sell ourselves dearly and with the help of our loyal fans – especially with our eight players who are always behind us – we want to annoy the strong opposing team. We are ready for the new challenge.
Christian Kislinger, HC LINZ AG: "The UHC Speed ​​Connect Hollabrunn is still a big unknown for us as a climber with many new players. Due to the euphoria that prevails in Hollabrunn, we will definitely have to go to our performance limit to win this game. But I am optimistic that we will succeed."
Presseinfo
WITH HLA MASTERS
01.09.2023