Tricky residents. Every mayor has to deal with it; someone who constantly causes nuisance, people who threaten officials or councilors orally or physically, or residents who are difficult to place and who nobody wants as a neighbor, such as drug criminals or convicted sex offenders.
Or – as in Oss – a man whose presence, according to the mayor, endangered other residents. Chances were that Arie den Dekker would be the target of an attack after witnessing a liquidation. Mayor Wobine Buijs-Glaudemans (VVD) imposed an area ban on him. When that ban was lifted, it turned out to be "difficult" to assign him a home, she said at a news conference on Tuesday: he had already been evicted from home "because of major housing nuisance," intimidated officials, and smeared town hall with rotten fish.
When Den Dekker recently heard again that he did not have to count on a house in Oss, he broke. On Monday he set himself on fire and died.
Also read the earlier interview with Arie den Dekker: "Even if they shoot all of Oss, they won't hear from me anymore"

An area ban to prevent someone from living in a municipality is rare, experts say, and is only imposed in the event of serious nuisance or criminal offenses. However, in practice it often happens that residents can no longer go to their place of residence because they have been denied access to social rental housing. People who don't like to welcome many municipalities as residents are also peddled, such as asylum seekers, labor migrants and convicted sex offenders.
The so-called mayor closings in particular are causing a lot of adrift. If drugs are found in a home or drug paraphernalia (the law continues to be tightened), a mayor may temporarily close that home under the Damocles Act – this is part of renewed efforts by the government to disrupt criminal infrastructure. The residents are then immediately put on the street, including families with children.
If it is a social rental home, the housing association can (and often will) terminate the lease. In practice, such a termination means that tenants cannot get a social rental home anywhere in the region, because homes are scarce and housing associations share information about tenants.
"Scandalous scheme"
"It's an outrageous arrangement," said Richard Laatsman. He was a lawyer for Ossenaar Arie den Dekker, and he does many of these Damocles Law cases. "If people don't arrange anything themselves, they end up at a homeless facility. Like recently a woman with three children whose partner had found drugs. She lived in a homeless facility for a year. " Resistance to such a closure is usually pointless, he says. "How often do I see that a municipality that closes such a building has arranged shelter? Never."
In Rotterdam alone, there are so many complaints about these house closings (Aboutaleb closed about a hundred homes in 2019) that Ombudsman Anne Mieke Zwaneveld rang the bell at the end of last year. Especially because she saw that often mothers and children are left behind. "The question is how much social costs entail mayor closings. You can put people on the street, but they don't evaporate. " It is not clear how many homes are closed per year under this scheme. After a tour of 2018, Nu.nl came to nearly a thousand.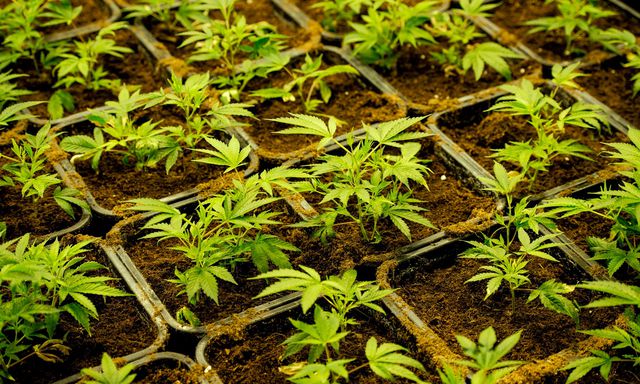 Read more about closing homes after the discovery of drugs

Drug nuisance is not the only reason to close a building, it can also be done on the basis of 'normal' nuisance, on the basis of the Municipalities Act. Henny Sackers, professor of administrative sanctions law at Radboud University, remembers a case in Limburg of 'a reptile collector who had no control over his animals'. "The ME had to scour an entire neighborhood in search of poisonous snakes. Then you are talking about intolerable nuisance that radiates to a neighborhood. "
According to Sackers, a third of the mayors will quickly switch to sanctions, while the rest will first look for a solution via 'the social chain or the local police officer', certainly in the case of 'normal' nuisance. He sees that there is a firm response to drug nuisance. Sackers also says that the result is often that a lease is terminated.
And that blacklist is not the only reason that some 'difficult' residents find it difficult to find a home in a certain neighborhood. This is already happening through "selective housing allocation", says Sackers. Then a home seeker is asked for a Certificate of Good Conduct (VOG) by the municipality, or screened on the basis of police data. It should not be looked back beyond four years. The 'Rotterdam Act' makes it possible to set an income requirement.
Mayors can keep new residents out of a neighborhood, not out of a place. Status holders, for example, are allocated by the COA to municipalities, according to a specific distribution key. Every municipality has a duty to house them. This also applies to convicted sex offenders who have served their sentences. Every year, around 1,500 violent and sex offenders return to society, or go on leave. Mayors are notified of this, and the starting point is that they return to the municipality where they lived before their detention.
Area ban
That arrangement is the result of problems with Sytze van der V. in 2015. He refused to accept restrictions or supervision, which was reason for the mayor of Eindhoven and later Utrechtse Heuvelrug to ban him from their municipality with an area ban. They used their power to maintain public order – better known from applications to football supporters or violent protesters. The judge did not accept those area restrictions. When the mayor of Veenendaal tried to get a civil law prohibition for another returned sex offender, the judge also rejected that.
Arie den Dekker's area ban was no longer the problem; that ended when the threat of an attack had subsided. That means, Mayor Buijs-Glaudemans wrote to him at the time, that he could live where he wanted. "You are looking for a home yourself. If you have found a home, you register with the municipality where that home is located. " The corporation couldn't place him anywhere, she said Tuesday. Den Dekker felt scandalized by the municipality of Oss. He became homeless, slept on a couch with a friend. All he wanted, his lawyer says, is a place for himself and his dogs.
A version of this article also appeared in NRC Handelsblad on July 30, 2020
A version of this article also appeared in nrc.next dated July 30, 2020
.