Monster Energy MXoN
Austria announces MXoN squad
Get set.

Published
1 day ago
on
August 31, 2023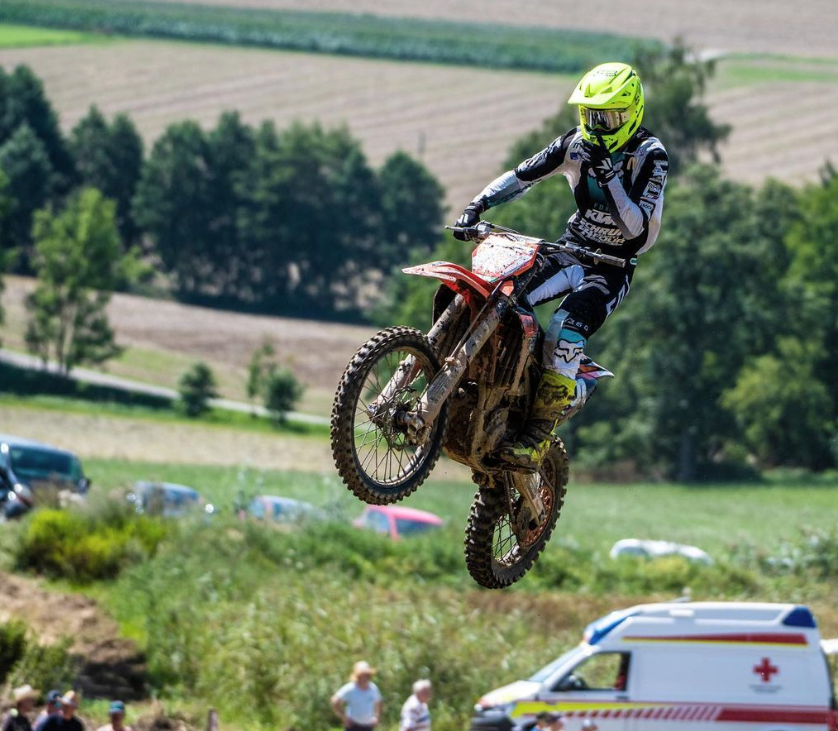 The Motocross of Nations, one of the most important motocross races of the year, will take place in France from October 7th to 8th and Austria will be represented by a strong team.
---
Words: Press Release | Lead Image: Patrick Krenmayr
---
The team will consist of Marcel Stauffer, Michael Kratzer, Johannes Klein and reserve driver Florian Hellrigl, all four of whom showed a strong performance in Austria this season and were faster than everyone else. Stauffer in particular was in a class of his own and was also able to achieve strong results internationally. Klein and scratch have been among the fastest Austrians for years and are already looking forward to their first MXoN participation.
Team manager will again be Hannes Kinigadner, who gives his team good chances: "There have been two strokes of fate for the Austrian motocross scene in the last two years, which also hit the MXoN team hard. Above all, of course, was the misfortune of Rene Hofer, who was able to show outstanding performances in his two participations. When he took part for the first time he was named Rookie of the Event and the following year he was even the best MX2 rider.
Another setback for the team was the serious accident of Michael Sandner, who is one of the strongest Austrian drivers, especially internationally.
Nevertheless, we still have a good team. Stauffer in particular is having an extremely strong season this year and can certainly put in good performances. But small and scratchy people are also on the move and can do their part. The goal this year is definitely to reach the A final. Where it will end up remains to be seen. The boys are definitely highly motivated and are already looking forward to the event. Of course it would be helpful and important to see lots of Austrian fans on the track in France cheering us on!"
Love what we do?Please read this article as we try to raise £30,000.
Monster Energy MXoN
Announcement – Team GB Motocross of Nations Selection
Watson, Mewse, & Gilbert fly the Union Jack at Ernee

Published
2 days ago
on
August 31, 2023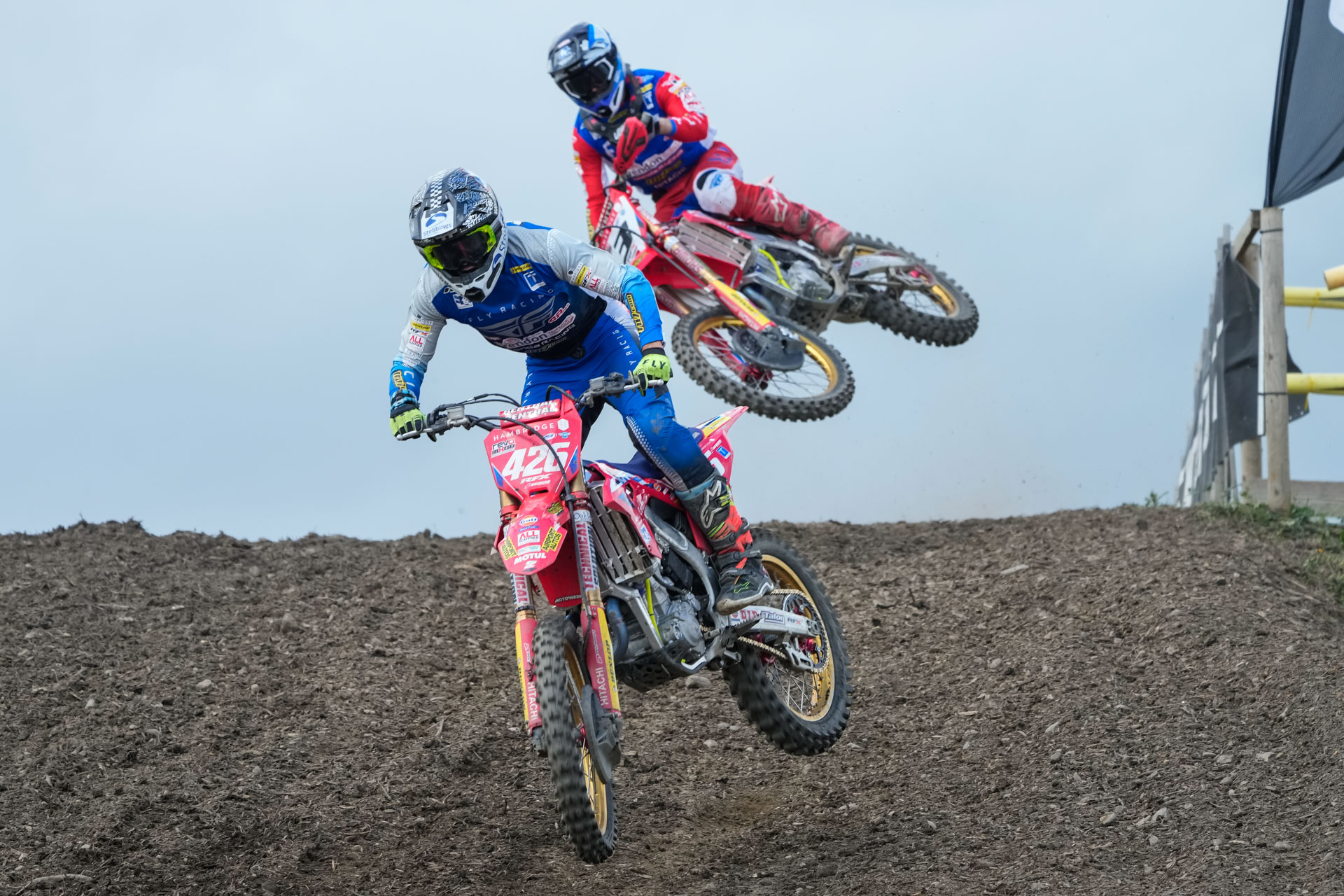 Mark Chamberlain, Team Great Britain Manager for the Motocross of Nations, has announced full details of the squad that will line-up at Ernee with the racing numbers #28, #29, and #30 after they finished 10th at RedBud in 2022.
---
Words: Ben Rumbold | Featured Image: Crendon Fastrack Honda
---
None of last year's squad has retained their places, with Max Anstie and his Firepower Honda teammate Dean Wilson declaring themselves unavailable months ago as they focus on World Supercross. Tommy Searle has had an injury-wracked season which has shaken the long-standing title of MX1 British Champion from his grasp.
Instead, with next year's event rumoured to be held at Matterley Basin again, the team has been picked with a mind towards building experience of the event for younger riders from the UK, and the only full-time British MXGP rider Ben Watson will ride the MXGP class on the factory MRT Beta machine. The 26-year-old will be the senior rider of the team with the third Nations selection of his career. Ben competed in the MX2 class in 2018 and won the MXGP class individually at Mantova in 2021 while Jeffrey Herlings won the Open class that day. He will be looking to maintain his perfect record of being on the team podium each time he's lined-up!
Joining Ben on a 450 will be Conrad Mewse on the Crendon Fastrack Honda. Likely to be both Revo British Champion and Michelin MX Nationals Champion by the time they get to Ernee, Conrad also got to that team podium in 2021, his only time on the British squad. Racing in the Open class means that the 24-year-old will be in the final two motos of the day, and unlike at Mantova he will not have the disadvantage of the smaller bike, on which he showed great speed in the Saturday MX2 Qualifying race, hassling Tom Vialle to come home in 3rd.
Making his Nations debut will be Conrad's Crendon Fastrack Honda teammate Josh Gilbert. The Cornish star has stepped up a level on the British scene this year after also impressing last season in a few AMA National appearances. Having raced a 250 Honda to 2nd in the 2018 British MX2 Championship, behind Mewse, he has pedigree on the smaller machine that saw him get the nod over the likes of Taylor Hammal and Charlie Cole, who have both made MX2 GP appearances this year, and Bobby Bruce's injury problems have ruled him out again.
The other possible contender for a place, Adam Sterry, gets left in the cold a little after a few GP showings where he appeared to be on Ben's pace, but he hasn't raced a 250 since his single Nations appearance in 2019, so maybe that explains his omission.
Here is the statement from Team Manager Mark Chamberlain:
"I'm looking forward to working with the three riders. It's a different approach from the last few years but I'm confident in the selection. We have had a good run prior to last year and what could go wrong did go wrong at Redbud so it was time for a change with some of our guys either not available or coming to the end of their Motocross careers.
"The one thing I have had from the start and again this year is a desire to ride for Team GB which is great to see from all of the boys. Ben will effectively lead the Team having done the event a couple of times now so just that little bit more experience at this event. Conrad has had a great British Championship so far and is riding the best he has in his career so we are excited to see what he can do. Josh has been battling closely with Conrad all year which has in turn brought his speed on, so he is in great form as well. The 250 spot was a hard call, but I think Josh will do a good job for Team GB."
The team have a tough task to try and get the British team back on the overall podium, but in the chaos of the Nations they have a fighter's chance for sure! And with the Lawrence brothers sure to shine for Team Australia, plus a strong French team on home ground, the event will certainly be spectacle to behold, and I personally can recommend Ernee as an incredible venue for the battle for the Chamberlain Trophy. It's only a short distance from where the Channel Tunnel comes out, so I urge any British fan to get over there for an awesome Motocross experience.
Monster Energy MXoN
Between The Races Podcast: Lorenzo Resta – MXoN and MXGP Special
Exceptional insight.

Published
2 days ago
on
August 31, 2023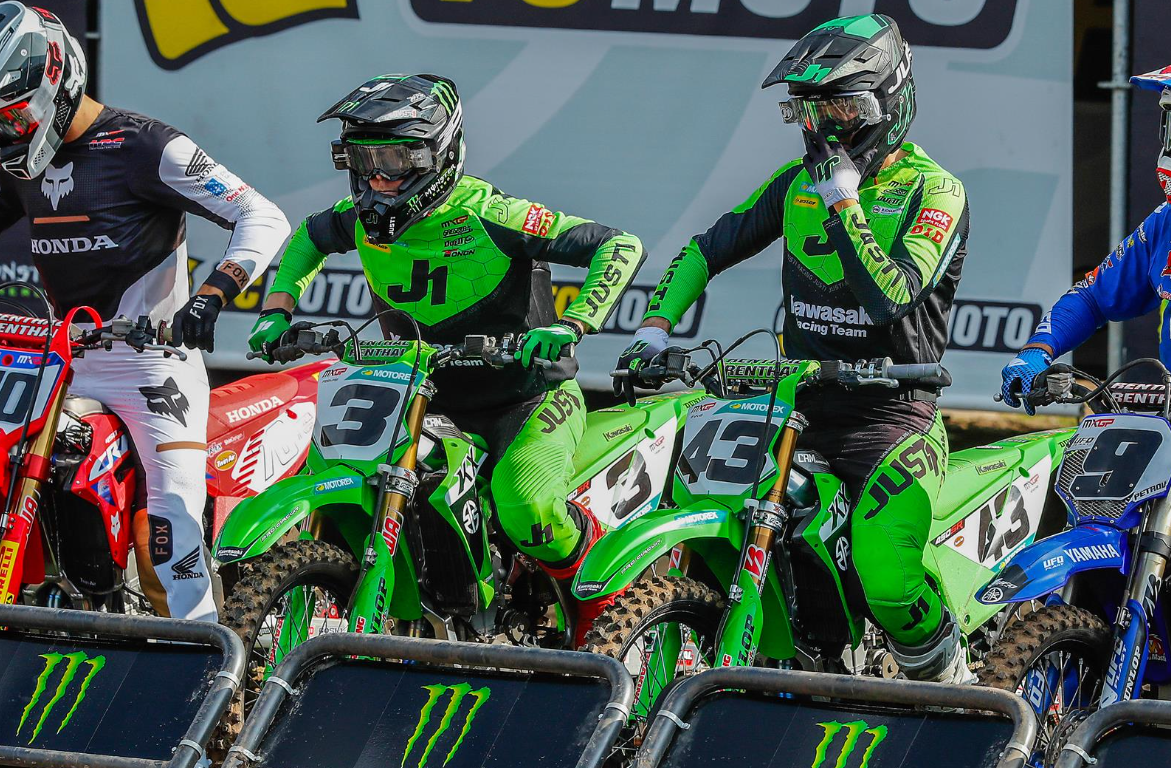 The Between The Races podcast returns with Lorenzo Resta, Ben Rumbold and Ed Stratmann, as they talk all things MXoN and MXGP.
The Between The Races podcast is always available to listen to on Spotify, iTunes, SoundCloud, Stitcher and Google Play. Thanks to Fly Racing, Monster Energy, Fox Racing, Parts Europe, Scott, Bell Helmets, Acerbis, AS3 Performance, Kawasaki UK, KTM UK, O'Neal and Even Strokes for supporting the show. If you would like to become a part of the show, don't hesitate to get in touch.
Lead Image: Kawasaki MXGP
Love what we do?Please read this article as we try to raise £30,000.