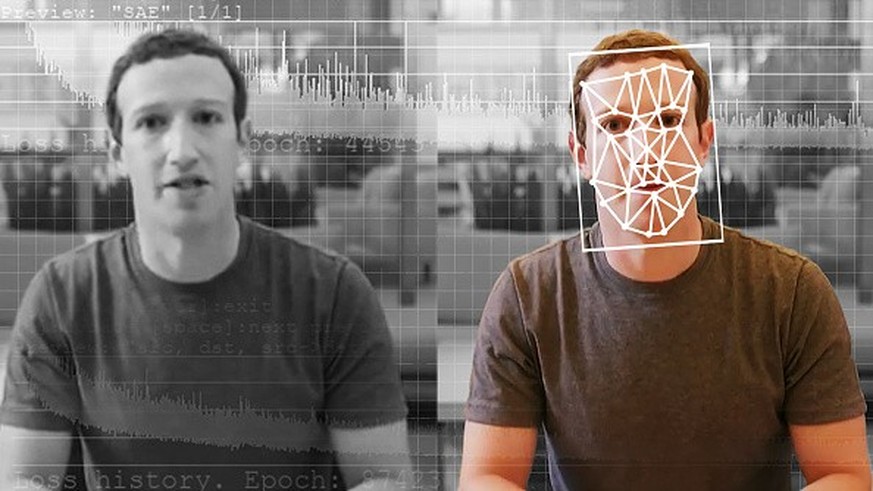 A comparison of an original video and a deepfake by Facebook CEO Mark Zuckerberg.bild: getty images
Programs like ChatGPT are currently experiencing a real hype. But with them, the downsides of artificial intelligence are also finding their way into our lives. Some women are currently reporting how they became victims of AI.
TikTok user rache.lzh5 presents herself close to tears to her almost 50,000 followers. She doesn't know how to describe what has happened to her in the past 48 hours, she says. Two days ago, an anonymous account sent her pictures of her naked. The bizarre thing: she took the pictures herself – fully clothed.
The video has now more than a million views. In addition to statements of solidarity, the comments also include women who report similar experiences. Many have been victims of deep nudes, a particularly perfidious type of deepfake.
From well-known figures such as Will Smith, Olaf Scholz, Donald Trump or deepfakes have already been made for the Pope – i.e. recordings that have been alienated by artificial intelligence. These have been regularly distributed on the Internet for several years. Many can quickly be exposed as fake. Some are even quite amusing. But some fakes are deceptively real and can have serious consequences.
In March 2022, for example, a video of one circulated supposed capitulation call by the Ukrainian President Zelenskyy on Facebook. A fake, as the company later announced. Such counterfeiting can also cause great damage in other areas. In the past, Europol, among others, warned against the Deepfake exploitation by criminals. Extortion and fraud offenses or document forgery were mentioned in particular. But there was also a warning about Deepnudes in this context.
Because making deepfakes is so easy, we gave it a try
Video: watson/a
Because the Deepnude technology, to which the TikTok user also fell victim, is far from new. In 2019, a developer named «Alberto» released a tool called Deepnude. The application promised users to generate nude images from images of clothed women.
The application caused a violent shitstorm online. Just a few days after publication, "Alberto" took the software offline again. It had become clear to him that the possibilities for abuse were too high, he admitted at the time Twitter announce. However, the insight came too late: the technology spread on the Internet and similar programs quickly made the rounds. Especially in Since then, Telegram groups have been diligently exchanging Deepnude creations.
With the renewed upsurge in AI programs, deepnude technology is now enjoying greater popularity outside of Telegram. Although random samples from the BBC showed that the results of the software are not particularly realistic, this is probably not much consolation for those affected. Only the creator and the person depicted know that the pictures are fake, but not possible third parties.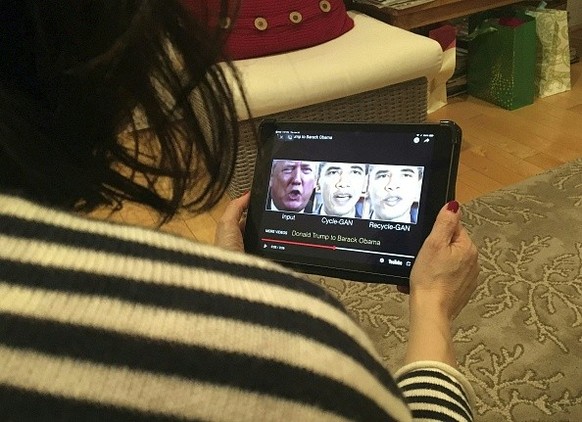 Potential for new types of misinformation with devastating consequences: Deepfake videos are becoming increasingly realistic thanks to advances in artificial intelligence.bild: getty images
Once a photo is circulating on the internet, it is almost impossible to remove it again. Thus, the program can harm women worldwide. Those affected could lose their jobs and thus their livelihood as a result of the photos. "Basically, these deepfakes are either used to fulfill a sick fantasy of a scorned lover, friend or pervert," political analyst Nina Jankowicz told BuzzFeed News, "or they are used as potential blackmail material."
The distribution of deep nudes could also become relevant under criminal law. According to Section 63 of the Data Protection Act, the dissemination of sensitive data can be punished with imprisonment for up to one year. However, it is unclear whether this also applies to data that has been modified by artificial intelligence.
Sources used:
tiktok.com: Profile of rache.lhz5
buzzfeednews.com: "Thousands Of Women Have No Idea A Telegram Network Is Sharing Fake Nude Images Of Them", (englisch, Stand: 02.05.2023)
derstandard.at: "Deepnude: Excitement about app that "undresses" women", (Status: 02.05.2023)
bbc.com: "Fake naked photos of thousands of women shared online", (englisch, Stand: 02.05.2023)
(t-online/bal)