Michelle Hunziker from Bern speaks six languages ​​perfectly. Daughter Aurora follows her mother and wants to learn German. But this is not that easy.
the essentials in brief
Presenter Michelle Hunziker grew up in Ostermundigen BE.
The 45-year-old proved on TV that she still speaks perfect Swiss German.
Daughter Aurora Ramazzotti almost despairs of the German language.
Michelle Hunziker (45) recently showed in the SRF interview that she has not forgotten Swiss German after all these years.
Probably the best-known Swiss entertainment export: "You never forget everything you experienced as a child. My childhood and nature – a big part of me is Swiss."
Michelle Hunziker talks to Urs Gredig about her Swiss roots in the show.

– SRF
In addition to Swiss German and German, Belle Michelle speaks perfect Italian, French, English and Dutch.
How many languages ​​do you speak?
Michelle Hunziker: daughter studies German
Daughter Aurora Ramazzotti (25) wants to follow in mom's language footsteps – but that turns out to be harder than expected! The Hunziker daughter speaks Italian, Spanish and English, but her German is not particularly good.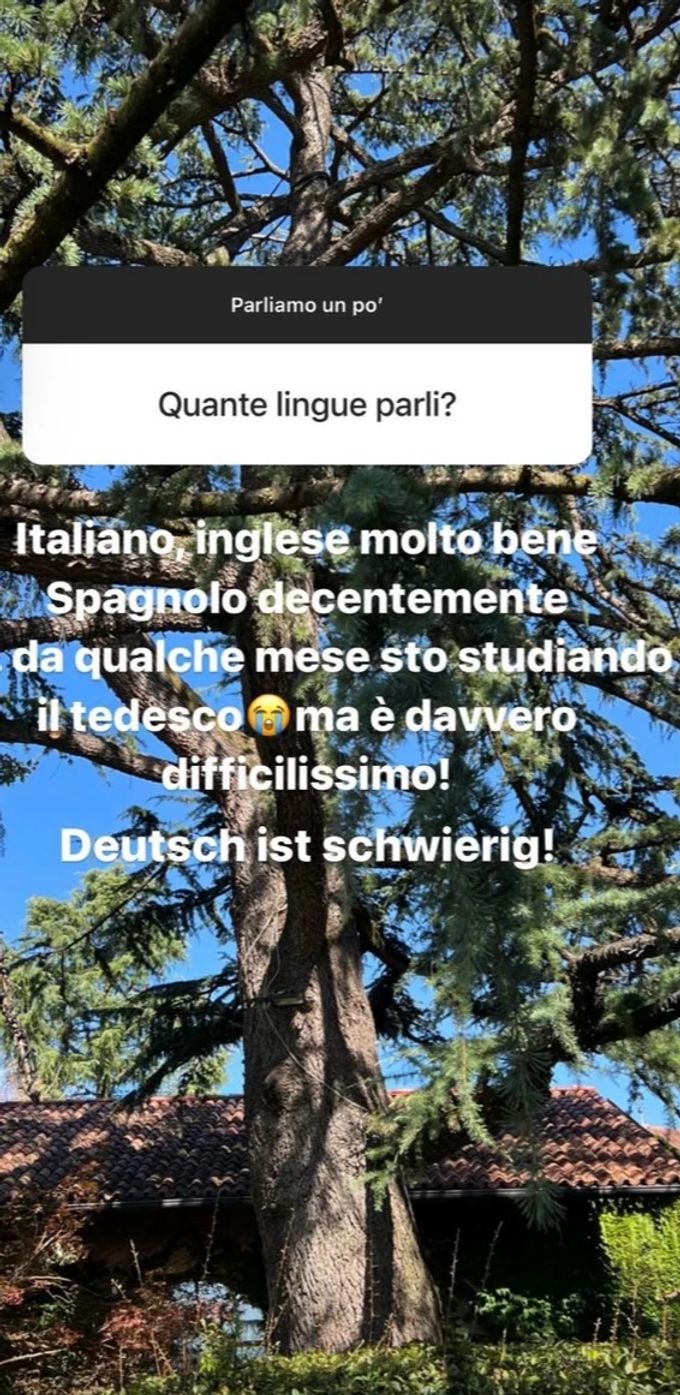 "I've been learning German for a few months, but it's really complicated," she writes in Italian, adding in German: "German is difficult!"
Fortunately, she has a good tutor in her Swiss mother, Michelle Hunziker. We even conjugate verbs for fun.
More on the subject:
Nature SRF Michelle Hunziker