Once, Batrutdinov gave an interview in which he spoke unflatteringly about the participants in the project, noting that in most cases there are girls who provide … escort services, and those who are looking for popularity on Instagram. Timur's words disappointed Daria, and she decided to stop all communication with him.
"We have not communicated since 2015. His position is this – everyone around is bad, materialistic, insincere, only I am good and unhappy. Timur transfers the negative experience of past relationships to all the girls around. I really did not like his words about the escort girls among the participants in the show. I communicate with the girls from my season and I am sure that there are none among them. Frankly speaking, the project gives great media coverage to the main character himself.
In addition to the fee (which Timur mentioned in an interview), the bachelor also receives subscribers, fame, and new offers. And if the girls may or may not be liked by the audience, then the main character is usually always impressed, and the public's attention is riveted to his life during and after the show. Timur left my path after I realized that there was no point in waiting for the weather by the sea. The man had no goal to build relationships (it's a pity that he says something completely different to the public!). Never in all the time have I said bad things about him, did not provoke rumors, treated with gratitude and great respect. But the statements about the project, the participants in the show and me personally were very disappointing, "Dasha shared with StarHit.
For four years now, the winner of "Bachelor 3" has been married to lawyer Mikhail Zhelaev and a rather successful businesswoman. Daria is grateful to the chosen one for holding her after the project – then a large number of hate fell on Kananukha.
do not missFamilies, children and success: how the winners of the past seasons of the show "Bachelor" live
"My husband does not delve into such stories, does not follow the news in this area. One day he told me the following: "They say about the former either well or not at all." I think this is a worthy position of a man. Timur does not need to complain about the lack of worthy women, because we attract only what we are worthy.
My husband supported me during the huge bullying that fell on me after the show. He never commented on my participation in the project and the actions of the bachelor. I have never heard a reproach addressed to me, although many acquaintances asked him a lot of questions, which could be very unpleasant. I am insanely glad that I decided to leave Moscow and be with Mikhail (now the couple live in Kazan, – approx. "StarHita"). We managed to build a strong relationship, where he took responsibility for me and our joint future, "said Daria.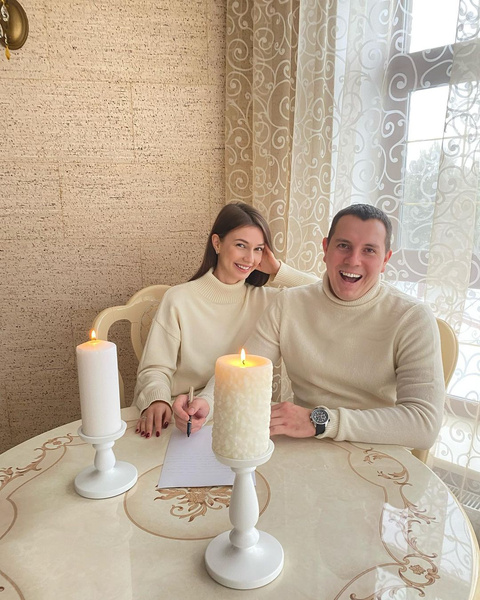 Photo: frame from the show "The Bachelor" on TNT, personal archive