| Source: Finanztreff | Reading time approx. 1 min.
|
Read text out loud
Stop
Pause
Continue


After another analyst downgrade had weighed down in the morning, the news of a cooperation with the Alphabet subsidiary Google tempted us +1,01% some investors on Tuesday to buy the Teamviewer share. However, the shares still have room for improvement before the analysts' most recent price targets.
The collaboration is "Augmented Reality" in the Google Cloud. With the first application "Assisted Order Picking" developed jointly by Teamviewer and Google, employees can use Google Glass glasses to prepare an online order for shipping and keep their hands free. The teamviewer software "Vision Picking" is also used.
That is what the Teamviewer share does
The news was well received on the stock exchange: After the share price slump by almost 54 percent in twelve trading days, Teamviewer's papers have +1,14% started a stabilization attempt on the service. From the new record low of 13.44 euros in the morning, the software manufacturer's shares turned to 15.20 euros by midday, trading a good seven percent higher than the previous day. Most recently, there was an increase of around six percent at a price of 14.99 euros.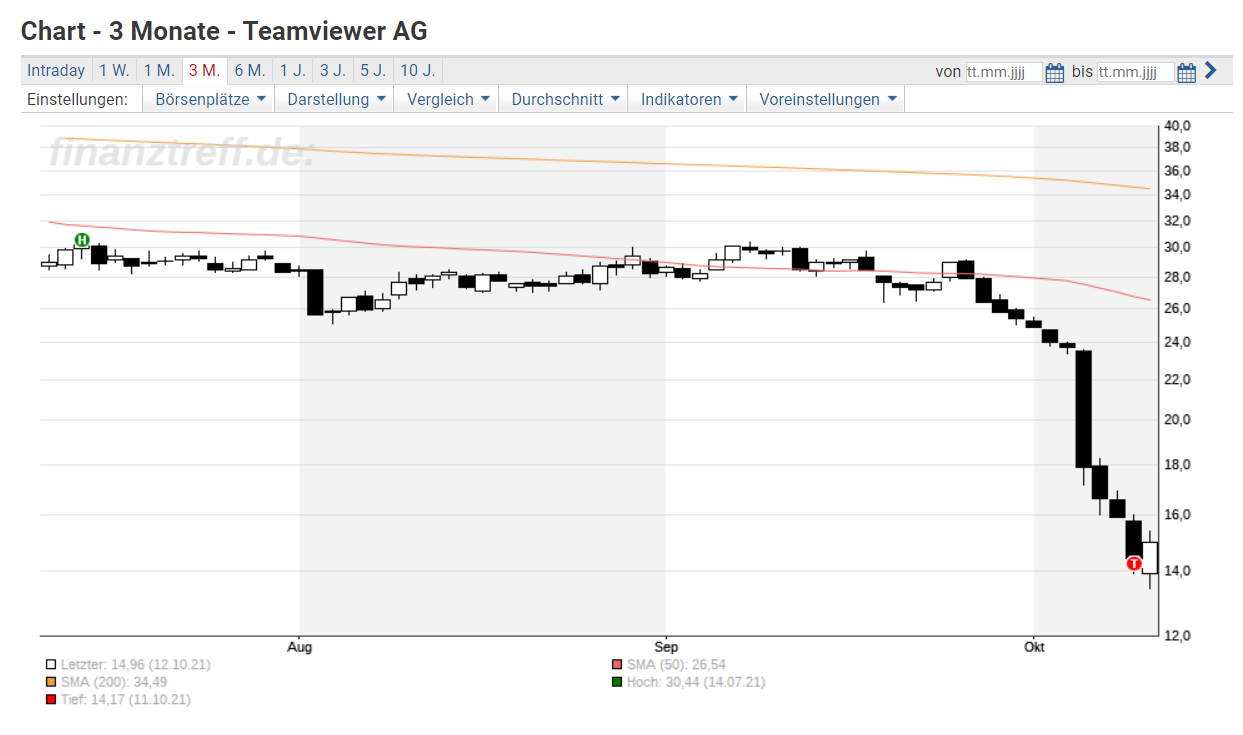 With material from dpa-AFX.