Corruption scandal in Ukraine: Deputy Minister in custody
Updated on 01/22/2023 – 11:20 amReading time: 2 min.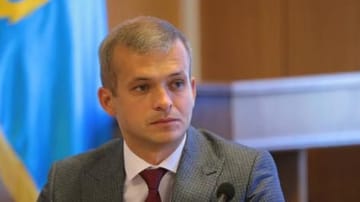 A series of corruption reports are causing a stir in Ukraine. The deputy minister of one house has now been arrested.
According to media reports, a deputy minister in Ukraine has been arrested for accepting a six-figure bribe. "The National Anti-Corruption Bureau searched the home of Deputy Minister for Municipal, Territory and Infrastructure Development Vasyl Losynsky and arrested him," the online newspaper Ukrayinska Pravda reported on Saturday. The ministry has already responded to the report and fired the top official.
Losynskyj is accused of having received a bribe of 400,000 euros when buying electricity generators. The investigation has been ongoing since September, it said. At the beginning of November, after a change at the head of the authority, Losynskyj was even the acting minister for a short time before he had to resign to the second rank.
Embed
The ministry said on its Facebook page that it fully supports the investigation. Losynskyj will be removed from office. The corresponding documents are already available to Deputy Prime Minister Olexandr Kubrakov.
Reports of overpriced groceries
Also causing a stir are reports that the Department of Defense is buying food to feed its soldiers at prices up to three times higher than retail prices in stores. The contract for 13 billion hryvnia (a good 300 million euros) is said to be about feeding the soldiers at the front, but in the rear.
According to official information, Defense Minister Oleksiy Resnikov should therefore make a statement before parliament. Reznikov has been invited to a hearing, Vice-Chair of the Rada Committee on National Security, Defense and Reconnaissance Marjana Besugla told national broadcaster Suspilne Media. In addition, the Court of Auditors will take a close look at the Ministry of Defense.