Contrary to the party leadership: SP delegates say no to the implementation of the OECD tax reform
At the SP party conference, among other things, the slogans for the votes on June 18 were drafted. In addition, those present spoke out in favor of examining a popular initiative in the area of ​​rents.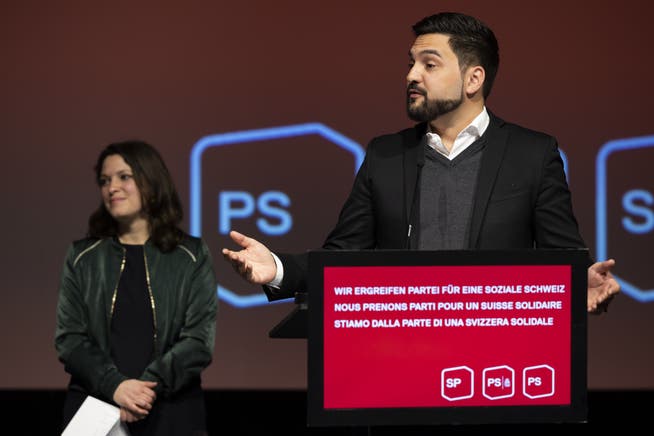 It was to be expected that the SP delegates clearly voted yes to the climate law on Saturday. Rather surprising, however, was the equally clear rejection of the OECD tax reform. At a preparatory meeting at the end of January, the party council followed the arguments of prominent party exponents such as Jacqueline Badran, Samira Marti and Jon Pult and proposed that the delegates allow voting rights
However, they spoke out in favor of a negative slogan. In a statement from the party on Saturday, it is said that the implementation of the minimum tax means that large corporations have to pay more taxes – which is of course in the interest of the SP. "However, it threatens to exacerbate inequality between the cantons and further fuel intercantonal tax competition, without the population benefiting from the planned additional revenue." The No camp fears that the financially strong cantons in particular will benefit from the additional income.
On the basis of an analysis paper, the delegates spoke out in favor of examining a popular initiative in the area of ​​rents. The paper showed that skyrocketing rents and falling pensions in the second pillar are an existential problem for many. "We are taking sides for more money in people's wallets by stopping the outrageous rent rip-off and standing up for affordable rents," said SP co-president Mattea Meyer in front of around 500 delegates.
And SP co-president Cédric Wermuth attacked exponents of the SVP directly: "The danger for purchasing power in this country is not the people with a migration background, who are again being made into scapegoats by the SVP. This danger is called Chiesa, Martullo, Aeschi and Matter." They put the interests of the corporations above the interests of the people, according to Wermuth.
The resigned Federal Councilor Simonetta Sommaruga was dismissed at the party conference. Various party sizes thanked them for their commitment in a video contribution. In her speech, Sommaruga's successor Elisabeth Baume-Schneider advocated a social migration policy. (pd/pin)