Commuter Anja Böhm pays the cost of a ticket for a man on the SBB Intercity train – triggering a wonderful chain reaction.
the essentials in brief
A commuter cannot identify himself or herself on the train journey to Basel and does not have a ticket.
Commuter Anja Böhm does not hesitate and takes over the costs for him.
Other passengers are enthusiastic and help generously with the financing.
Anja Böhm provided an unforgettable, "magical" moment in the SBB Intercity train from Zurich to Basel. Here's how: Another commuter can't show the conductor either his ticket or his ID. There is also a problem with communication.
"During the exchange of words, both young men remained friendly, calm and approachable." This is how the 38-year-old describes the situation. Nevertheless, the conductor would have pointed out to the man that he now had to call the police.
At this point Böhm comes into play. She offers the employee to bear the ticket costs.
Would you buy a ticket for a stranger on the train?
The conductor first asks the man for his approval – "at eye level". For the woman from Basel it was the "first magical moment". The passenger accepts the offer and thanks Böhm.
Experience in the SBB Intercity: "Wonderful, empowering, overwhelming"
She pays the bill and can hardly believe what happens next: "While I was paying, the person sitting next to me twinked half of the ticket price because she wanted to contribute."
The conductor also surprises and presents Böhm with two train vouchers. Böhm gives one of the vouchers to her seat neighbor.
The other passengers did not leave the helpfulness cold. You say thank you. "A woman has wet eyes," says Böhm.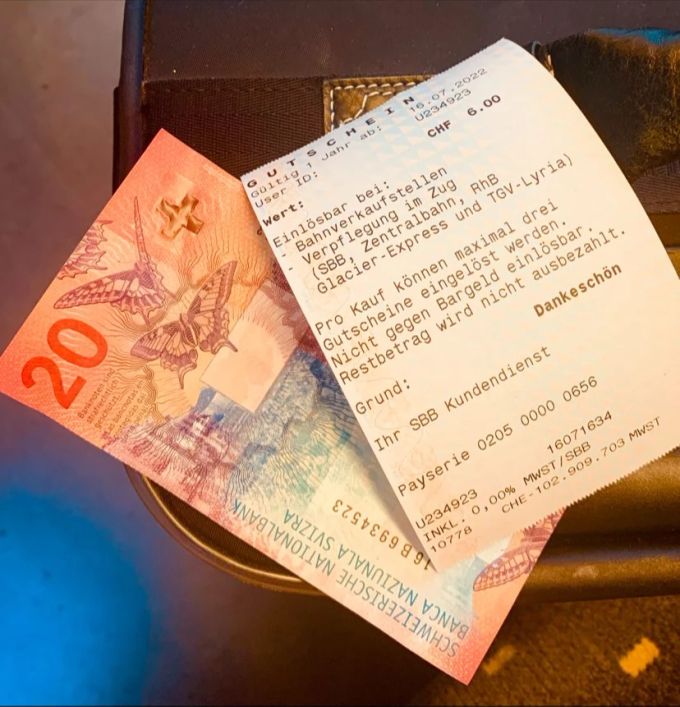 Even when getting out, Böhm receives further encouragement: she receives twenty francs from a young woman. Böhm shares the story, which took place on July 16, on the LinkedIn business network. There, too, she received a lot of praise from other users for her spontaneous action.
"Very nice experience and well done, Anja Böhm!" commented one. "This is the most heartwarming and meaningful post I've had in a long time," wrote one user.
Böhm himself sees the experience as follows: "Wonderful, empowering and overwhelming." The campaign in the SBB Intercity also benefits her financially: "The craziest thing of all is that I got more money than the ticket cost."
More on the subject:
Linkedin
Franken
SBB

---