Each year in France, more than 500,000 people over 30 have their first colonoscopy, three quarters after 50 years. From the age of 75, screening for colorectal cancer is considered on a case-by-case basis.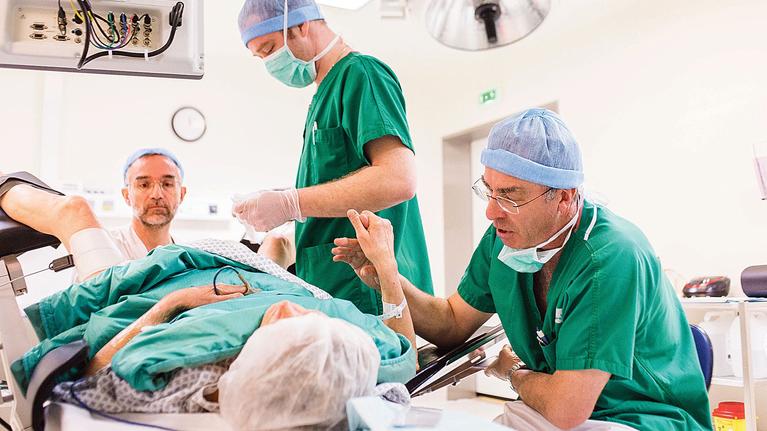 Cancers that can be detected are counted on the fingers of one hand. Colorectal cancer (CRC) is one of them, and its screening concerns people from the age of 50 and up to 74 years for those who have no symptoms. The examination begins between the ages of 45 and 50 for people with a family history of first-degree CRC (father, mother, brother, sister), child or adenoma and is based on colonoscopy. Your doctor may also offer you a diagnostic colonoscopy if you have symptoms (abdominal pain, bleeding, change in transit, weight loss, etc.) but we no longer talk about screening. The choice of exam depends on the individual risk level.
For the Haute Autorité de santé, people at high risk are first of all those who have chronic inflammatory bowel disease (Crohn's disease, ulcerative colitis) or those who have a personal or family history (first degree) of adenoma or colorectal cancer.
.