"Climate Adhesive" receive prize for civil courage
---
Updated on 09/02/2023Reading time: 1 Min.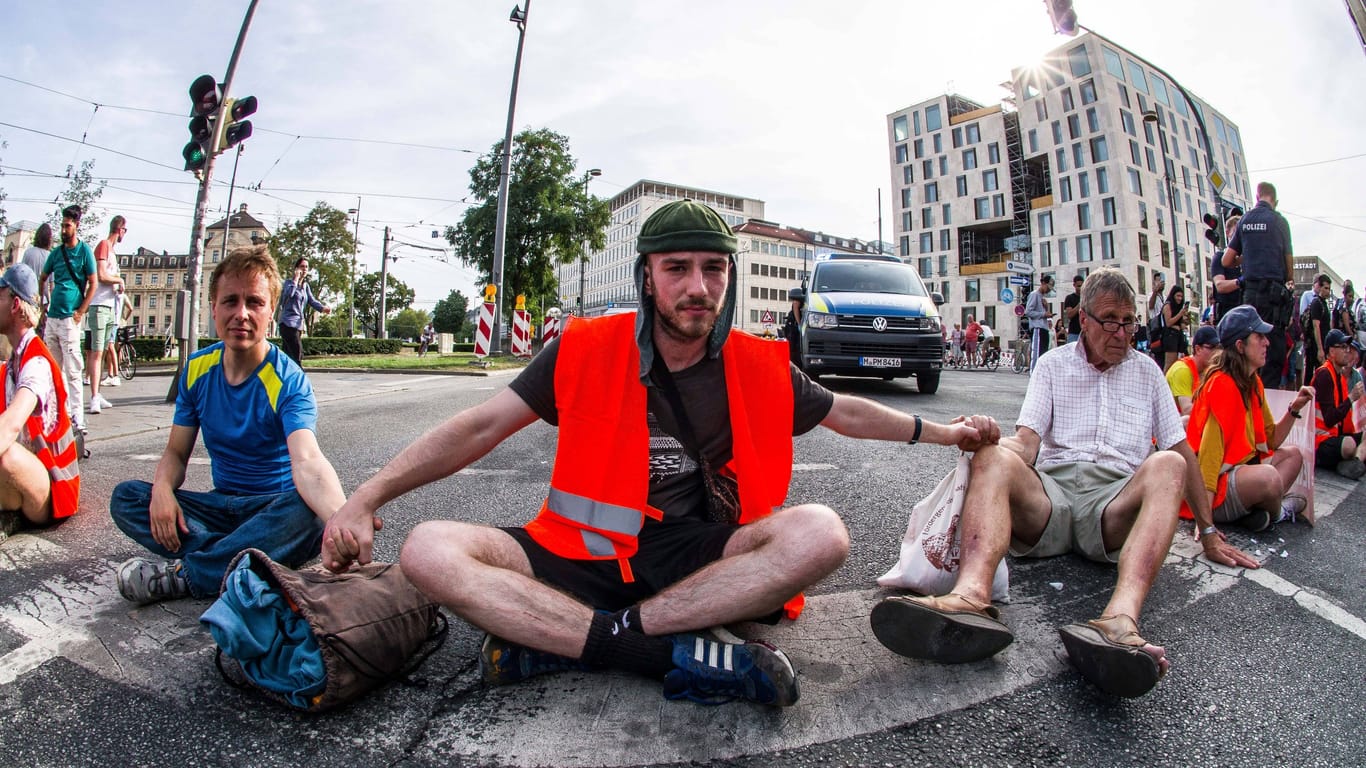 A foundation in Lower Saxony awards a prize for civil courage to the "last generation". The climate activists will receive several thousand euros in prize money.
The "Last Generation" climate activists have received an award. The Solbach-Freise Foundation for Civil Courage is awarding its Civil Courage Prize to the group this year. The foundation announced this on its website. The award ceremony took place on Saturday afternoon in Hamelin, near Hanover, in Lower Saxony.
According to the Solbach-Freise Foundation, the jury decided between four applications or proposals for the "Last Generation" as the prizewinner. The activist Lina Eichler and the activist Lars Werner accepted the award on behalf of the group.
With their actions, the "last generation" wants to persuade the federal government to take stricter measures to protect the climate. The activists repeatedly block roads and sometimes stick their hands to the asphalt. The blockades of the group are controversial. Again and again, activists are sentenced by courts, for example because of coercion.
Foundation traces back to deceased teacher
The Solbach-Freise Foundation for Civil Courage is named after the secondary school teacher Anne Solbach-Freise, who died in 2014. According to the foundation, this was involved in environmental protection and in the peace encounter, among other things. In 1994, together with her husband Ulrich Freise, she decided to donate a large part of her private assets to a foundation. In 1995 the price for civil courage was awarded for the first time.
Previous winners include the environmental and human rights organization urgewald eV, the sea rescue organization "Jugend rettet" and Irmela Mensah-Schramm, who is known for painting over racist and right-wing extremist graffiti in public. The prize is currently endowed with 5,000 euros.