Carrosserie Caselani is known for offering for sale modern H-Types based on Citroën Spacetourers and Jumpys. In a few days, the Italians will present a modern Citroën 2CV in van format developed, this time, on the platform of the Berlingo van. As a teaser, a photo of this 2CV van has just appeared on the web.
The specialists at Carrosserie Caselani are about to strike a blow with this future Citroën 2CV "revised and corrected" in a modern version but which, as the first image posted on Instagram shows, will retain a resolutely old-fashioned style. As for the Italian Type H mentioned in the introduction, it should be noted that Citroën has given its agreement to the company Carrosserie Caselani which will therefore be able, soon and under license, to market a new utility vehicle that is both practical and with a neo-retro design.
We will therefore find, on the future Citroën 2CV van from Carrosserie Caselani, the rounded shapes specific to the very popular and historic French car. The round front headlights, the grille with multiple bars and the bumper dissociated from the bodywork, identical to the headlights mentioned above, clearly represent other elements very inspired by the one friendly nicknamed "Deudeuche".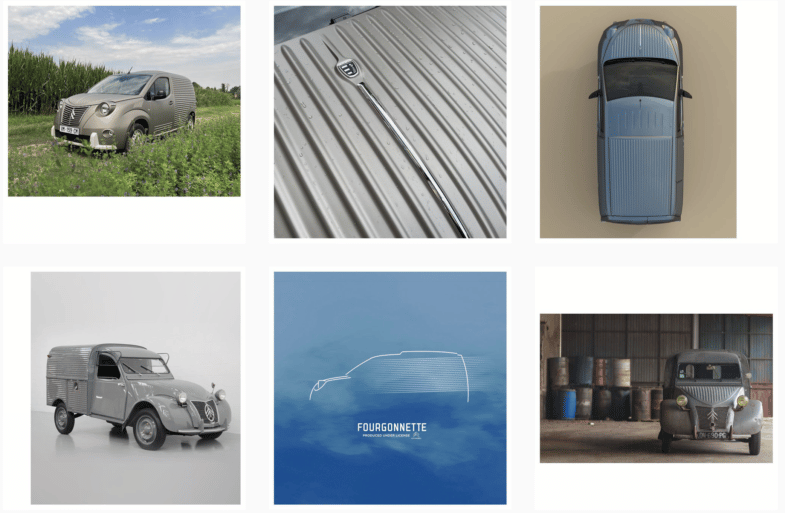 As mentioned in the introduction, this Citroën 2CV van "by Carrosserie Caselani" will be unveiled in detail in a few days or weeks. Nothing has been communicated about its technical characteristics. However, the future utility vehicle could, like the modern Type H, be offered in a 100% electric version. Case to follow on LesVoitures.com.
Finally, the chevron brand could soon be tempted to develop a new 100% electric Citroën 2CV, in order to keep up with the competition. Need we remind you that a new 100% electric Renault 5 (Renault 5 Prototype pictured above at Roland-Garros) is expected on the automotive market by 2024?
Writing
Photos: Carrosserie Caselani and LesVoitures.com