Hello.
Almost no one creates separate devices specifically for children, but Samsung has added a child mode for all of its smartphones and tablets, a shell for the little ones, in which parents can control the time of using the device, allow access to certain programs. And, of course, for the little ones, a whole set of programs is added in which you can draw, sing, play. Plus specially selected apps for children, a protected web browsing mode with filtering of children's content. This is a convenient shell that can definitely be recommended for use for preschool children.
One of the products that are annually released on New Year's Eve is the children's version of one or another budget tablet from Samsung. The choice of a budget tablet is due to the fact that the company wants to make the cost of such a children's kit minimal. And for the smallest, the speed of work fades into the background, children do not type texts, but simply play or watch cartoons – such budget models cope with such tasks with a bang. Adults often forget that their approach to devices is based on their own experience, previous models, but little users do not have such experience. Of course, I would like to be able to buy something very fast for three kopecks, but miracles do not happen in the world.
A large colorful box that contains a prefabricated structure – a protective case for the tablet, stickers, as well as a box with the tablet itself. And this is the first important point – we have before us a regular serial tablet Galaxy Tab A7 Lite.
Children will like stickers, they are always liked by preschool children, and such a children's tablet is aimed at them.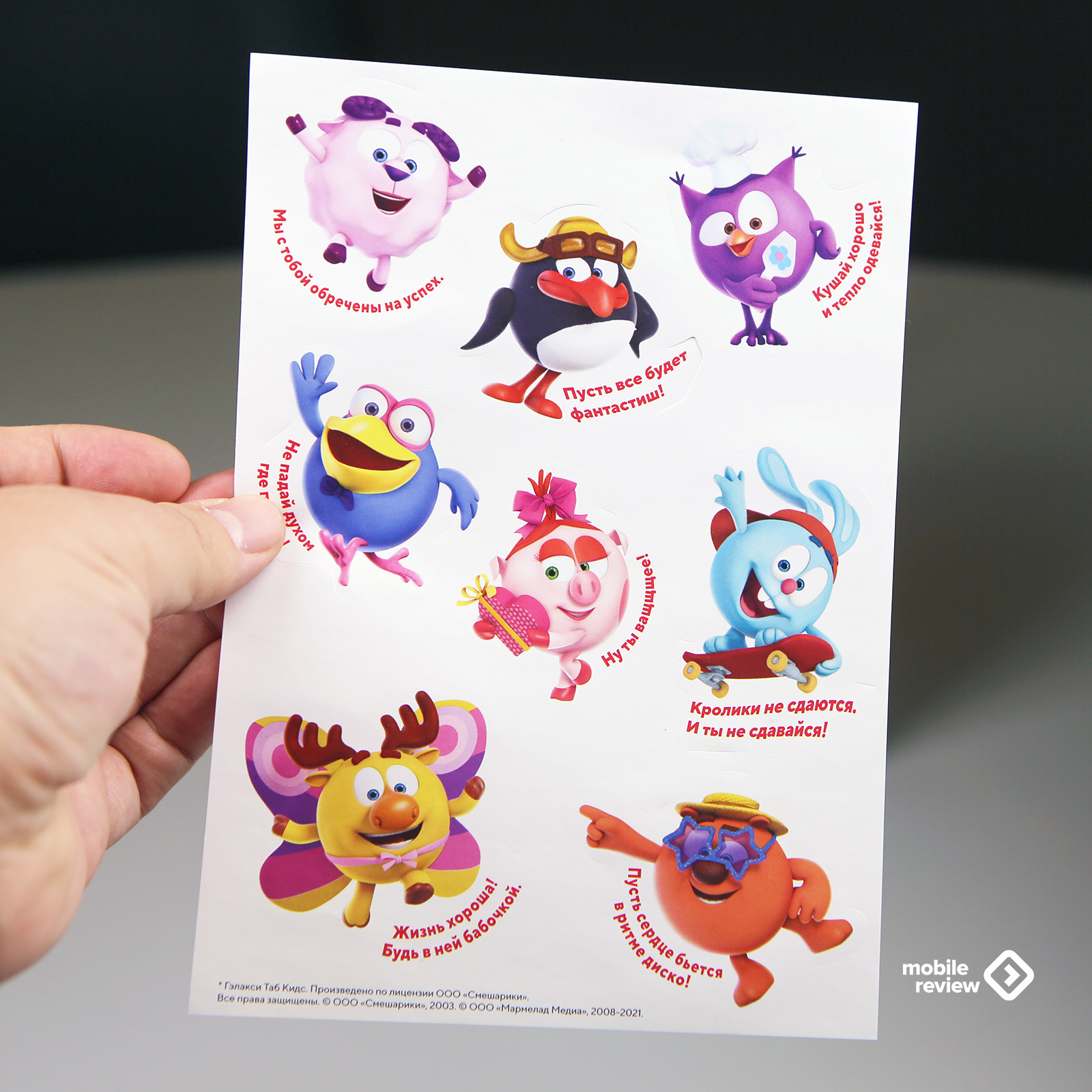 The key feature is the protective case, which also protects the tablet from shocks. You know very well that practically everything burns in children's hands. But this tablet in a case is protected from impacts, you can drop and beat it in almost any way, most likely, nothing will happen to it. The soft case is nice and very thick.
The stand is such that you can place the tablet both horizontally and vertically, at different angles, as the child likes.
The Kids Edition is often described as a set of a tablet and a case, which is not far from the truth, it is the case that makes this proposal unusual. The price of the same tablet is 2,000 rubles less than the Kids Edition, you can, of course, save money, but children like the bright case, it attracts attention. And this device looks like a toy in it.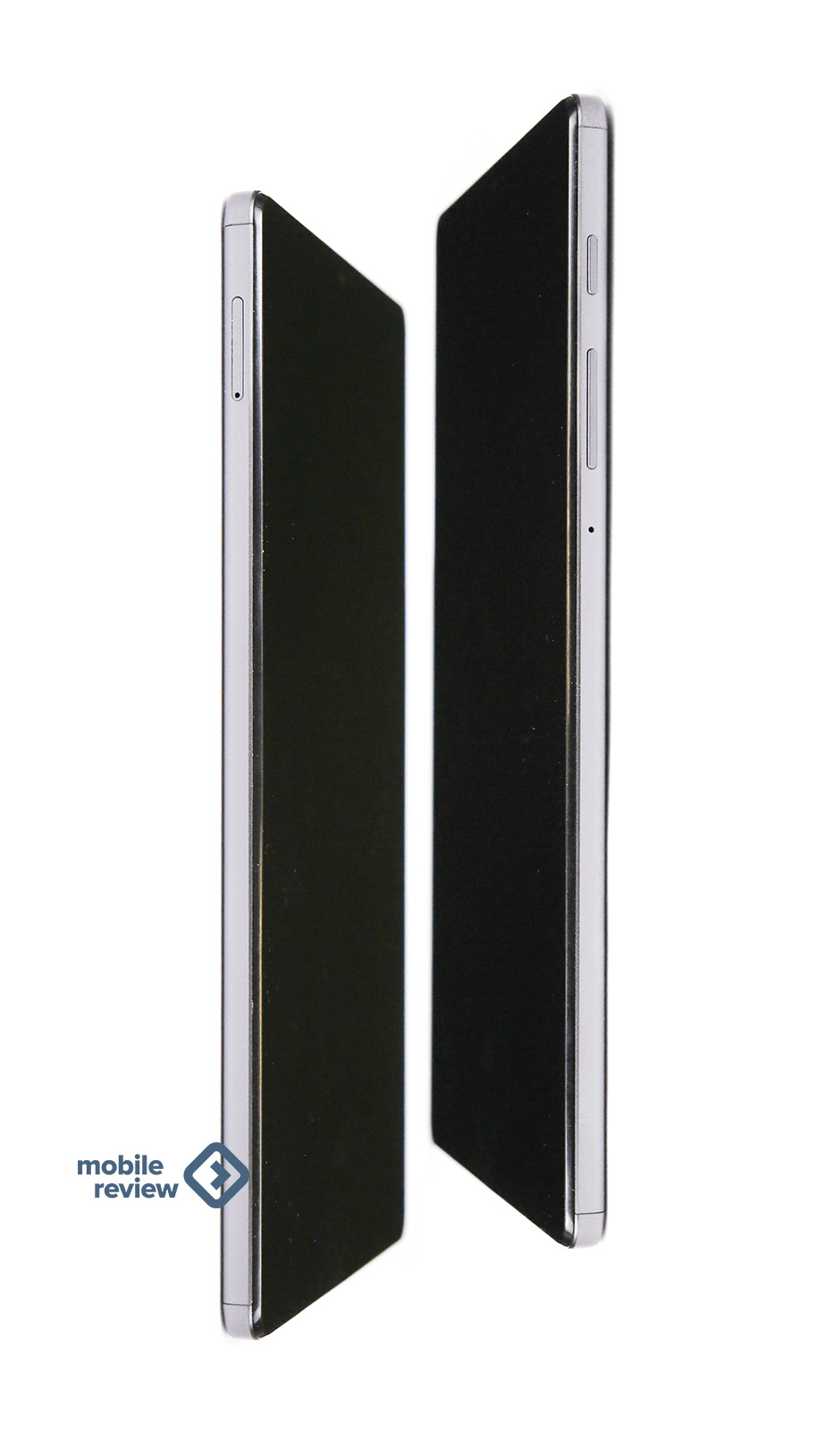 The diagonal of the screen is 8.7 inches, which is good for children, the screen is not huge. The resolution is 1340×800 pixels, it is a TFT matrix (there is no PWM, which is more likely to be liked by parents). The maximum brightness is not very high, but the tablet is bright enough. And it is in the aspect of children that this can be considered normal, there is no blinding light, especially if children sit at the tablet for a long time.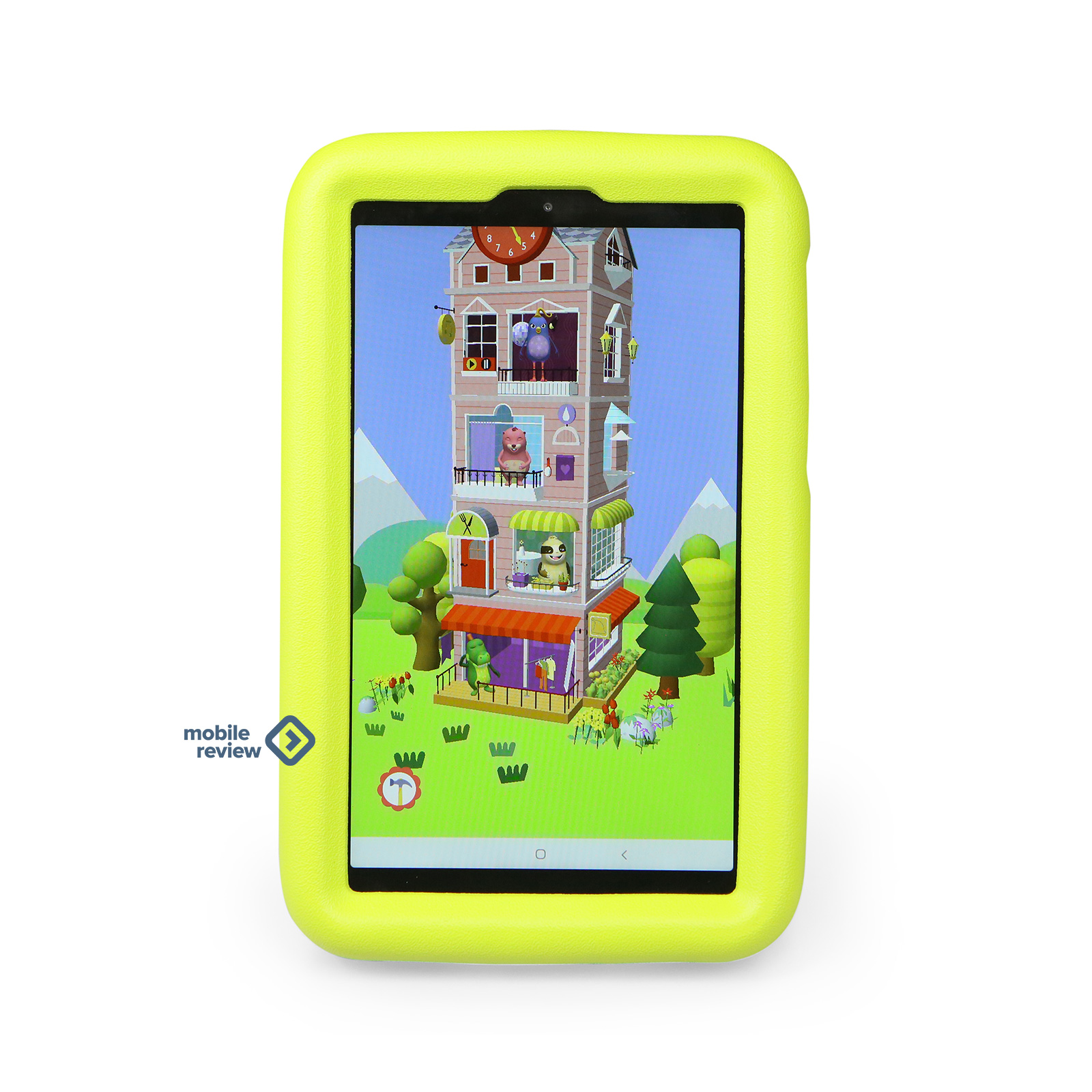 Inside there is a MediaTek P22, not the most productive processor, plus 3 GB of RAM and 32 GB of internal memory (eMMC 5.1). The tablet is slow, if an adult works on it, he will notice it. The shell for children has a Lite prefix, that is, it is as lightweight as possible. And it is in the aspect of children's "work", more precisely, games on a tablet, that everything is fine.
On the shore, it is important to make a reservation that the perception of this tablet for children directly follows from how you assess the need for a child to get a high speed of work, what your child will do on a tablet. This is a device for preschoolers, the smallest (from three to five years old, I think, the main audience). And everything is fine here, the speed of work for such children will not be an obstacle. It is possible that at the same time you will consider that to buy some other budget tablet and just put toys there, cartoons will be a more correct decision. But it will not be a children's tablet, and there are plenty of disadvantages to such a solution – lack of protection, lack of an adequate shell for children and parental control. Everyone evaluates the need based on their own experience.
A children's tablet, like any tablet, can last a long time, remove the cover, and it turns into a regular tablet that your already schoolchildren can use to watch videos, something on the net. The response speed of the interface will not be high, but the tablet will last for some time until the child finally grows up and asks for something else.
The philosophical question, what we choose for our children and how they perceive such devices, you can bury yourself in it. The main thing that needs to be understood is that the children do not have such experience behind them as we do, and they calmly play on such a tablet, they do not experience any difficulties, and their emotions are extremely positive.
One could describe Smesharikov and other applications, but why? They are understandable, everyone will choose their own set of applications for the child, by the way, here you can sit down with the child and see what exactly will be good for him. An additional learning point when you are doing the same thing together.
It is curious that the buyers of the Kids Edition are divided into exactly two categories. Most are happy with the tablet, as their children play it and this is a joint process with their parents. And the small audience of those who simply opened the tablet did not set anything up and expects their "genius" child three or four years old to figure it out and set everything up on his own. Of course, in the second case, the reviews are negative, since the tablet cannot take on parental responsibilities.
My advice to you, agree with your child that the tablet can work no more than one or two hours during the day and then he needs to "sleep". This will avoid problems with the child, he will understand that the device is blocked and will not work (turn on parental control without the child's participation!). Another point – teach your child to "feed" the tablet, give him a charger from the kit, teach him how to take care of him. Let this be his first electronic device, which he must monitor and feel his responsibility. Not that parents should turn it on, charge it, but it is he who is responsible for everything that happens with the children's tablet. For those who buy a tablet to neutralize the child and transfer his upbringing to the Internet, this model will probably not work, it assumes that you are still involved in the child's life. Instead of looking for an electronic assistant that will take a few hours out of a child's life so that you have time for your business. Here, of course, it all depends on your ideas about beauty and the fact that people are completely different, as well as their approach to their own children. It is important to participate in their life and not to rid them of your attention.
Therefore, I believe that when you understand why you need a children's tablet, how you can use it, then this is a very useful device that will bring pleasure to you and your child. But if you approach him with an adult standard, then nothing will come of it. As well as if you try to shove the upbringing of the child onto him.
The price of the Samsung Galaxy Tab A7 Lite Kids Edition at 14,990 rubles seems to me adequate. On the other hand, not everyone will be able to afford a children's tablet, which means they will look for other devices for their child, perhaps they will give him an old tablet or smartphone. But this is not always the best solution.