news-body">
One of the releases Chevrolet next year will be Montana's new generation. With this birth, the truck segment will change, since it will abandon the light, to go to the compact.
On this occasion, General Motors wanted to know the competition well, to know how to overcome it (or at least that's what it's supposed to be looking for). For that during the last days the new Montana circulating through the streets of Brazil (Indaiatuba), where it will be produced, comparing itself to the Renault Oroch.
The images were published by Quatro Rodas, sister magazine of Parabrisas. The idea was to observe the combination of performance, torque, weight and aerodynamics of the flagship vehicle.
From a mechanical point of view it would be the the same motorization of the Tracker. We talk about 1.2 turbo 132 hp and 21.4 kgm of torque, while below. In turn, some rumors suggest that work has also been done on a slightly more powerful propellant.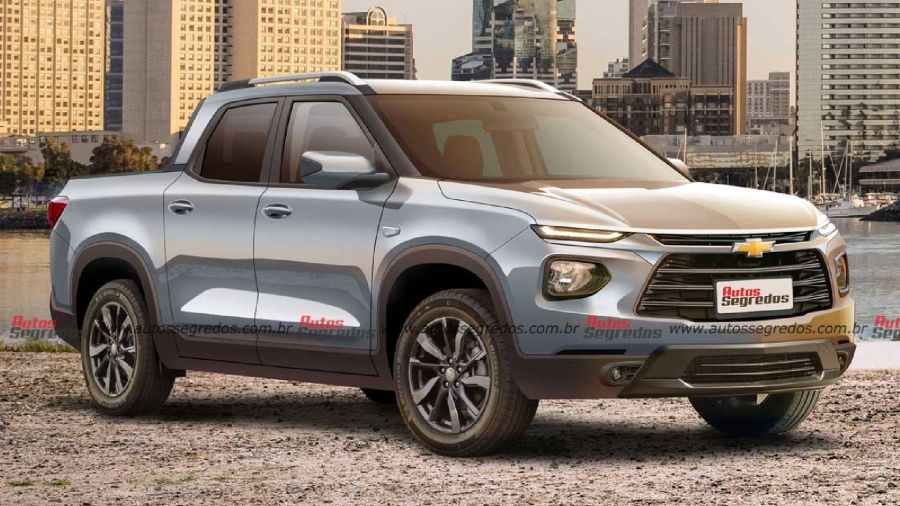 naked eye, General Motors wants to introduce an SUV with a boxmix well space for passengers and good box capacity. In fact, the loading capacity will be multifunctional, like that of some RAM or Ford. According to Chevrolet, comfort should be one of the highlights.
There was also talk of that benefits it will bring in consumption. Transmissions will be manual and automatic. Regarding the comparison with Oroch, this is not the first time that a brand has carried out these confrontations. in the last moment, Peugeot took on the Landtrek with the Toyota Hiluxy Ford compared the Maverick to the Hyundai Santa Cruz.